Silent Stage Gallery presented you all with Fanakapan "Hi5" Chrome Balloon Sculpture back in April HERE. Our very own London-based artist joined the Silent Stage Gallery roster, turning Fanakapan art into a little more affordable but with the same impact! With no helium required, The "Hi5" Ballon sculpture measures 12.5 Inches tall you won't ever need to be worried about it deflating. This GOLD edition of HIGH5 is now destined to be let go next week.
WHEN: releasing Monday, September 17th at 9am (LA Time) / 12pm (NY Time) / 5pm (GMT)
Edition of 50
Stands 12.5 inches tall
Gold Edition
WHERE: www.SilentStageGallery.com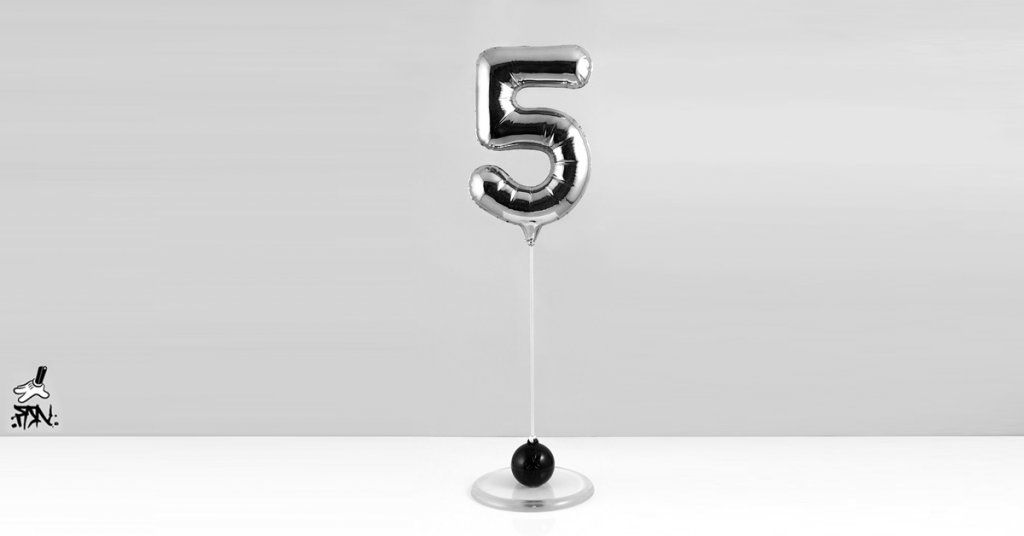 About Fanakapan
After studying art, the London-based artist Fanakapan dedicated himself to street art in 2000 and found his tribe in skate culture. He started out by designing stencils. Soon, however, he found them too restricting as a medium. He turned to metallic balloons as his object of choice as they left him with more freedom in terms of light and shadow. Since then, he's been perfecting his aesthetics; his hyperrealistic works jump right at you from the surfaces they are painted on – in full 3D.