MORE fun from HAPPFACTORY x Kaiju One! showing off their latest soft vinyl craziness coming out from Kaiju One! A totally different concept from Kaiju One as they partner up with HAPPFACTORY once again to present to you alternative edition of their "BLOJOBOT" now MEET BLOJOMAN ( 微炮兵團X號 – 神奇小J) HAHAHAHAHA sorry we can't stop laughing. There take on Doraemon colour scheme? Anyway, the figures are around 6 inches of fun and will come with one FISH and one CHROME sticker.
BLOJOAMON and BLOJONOBI are two dirty scumbags with a lot of tricks to hunt girlfriends. They are wicked but friendly, nerdy and tricky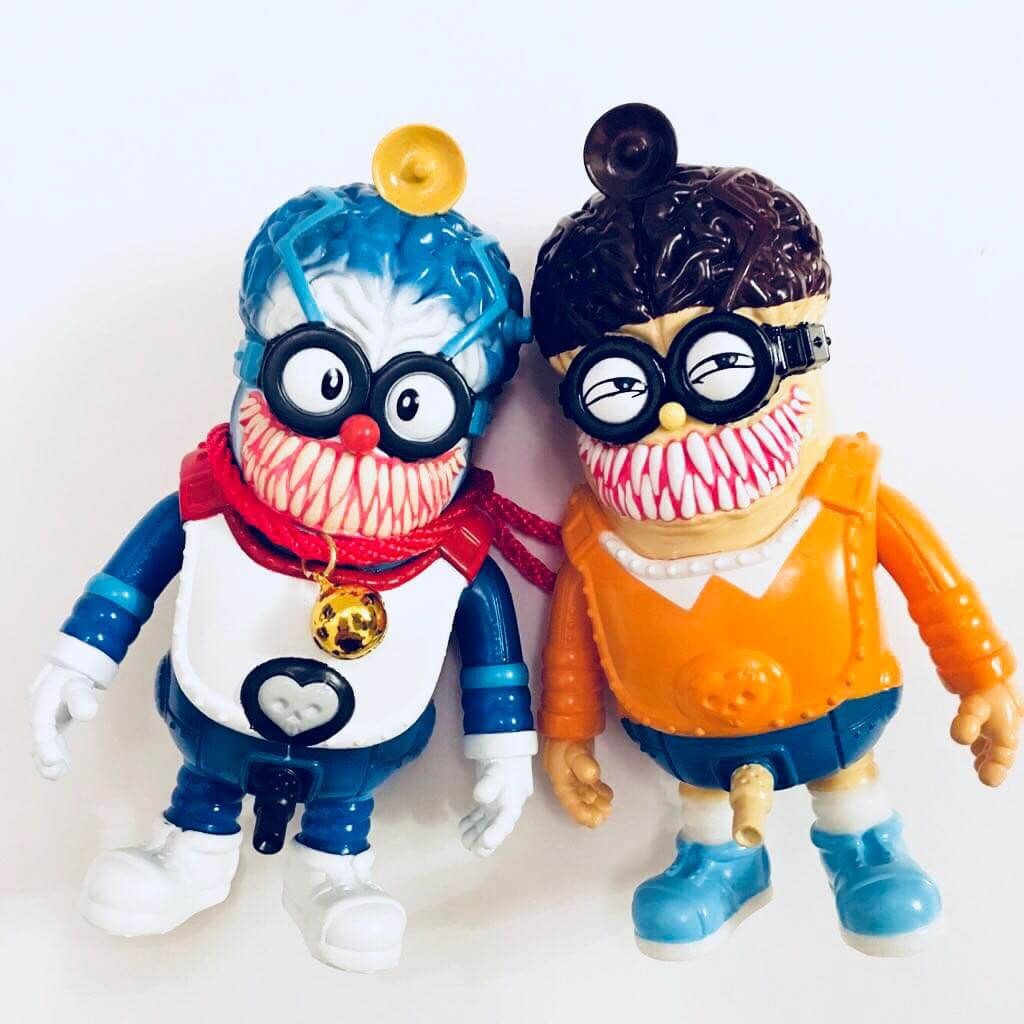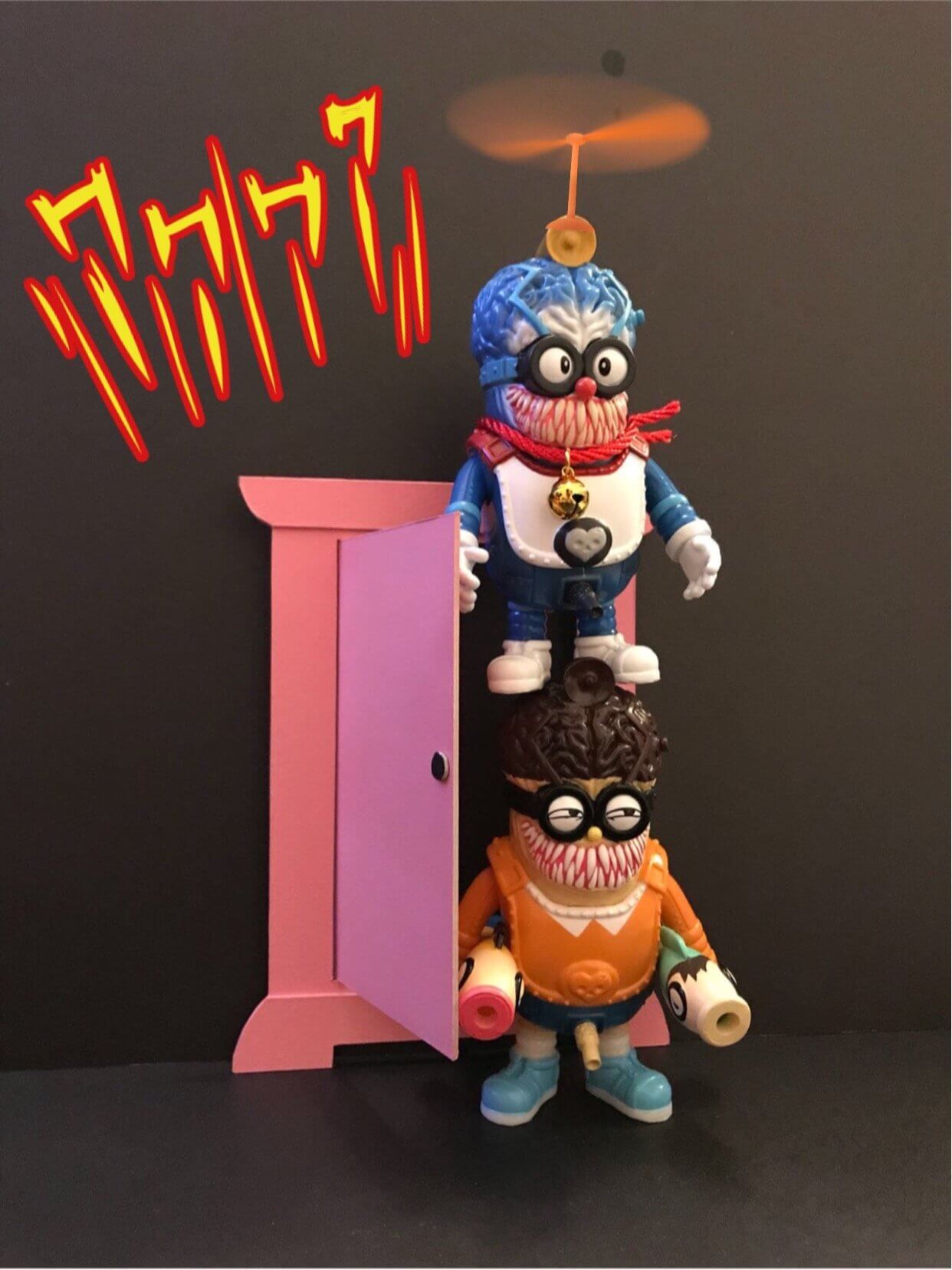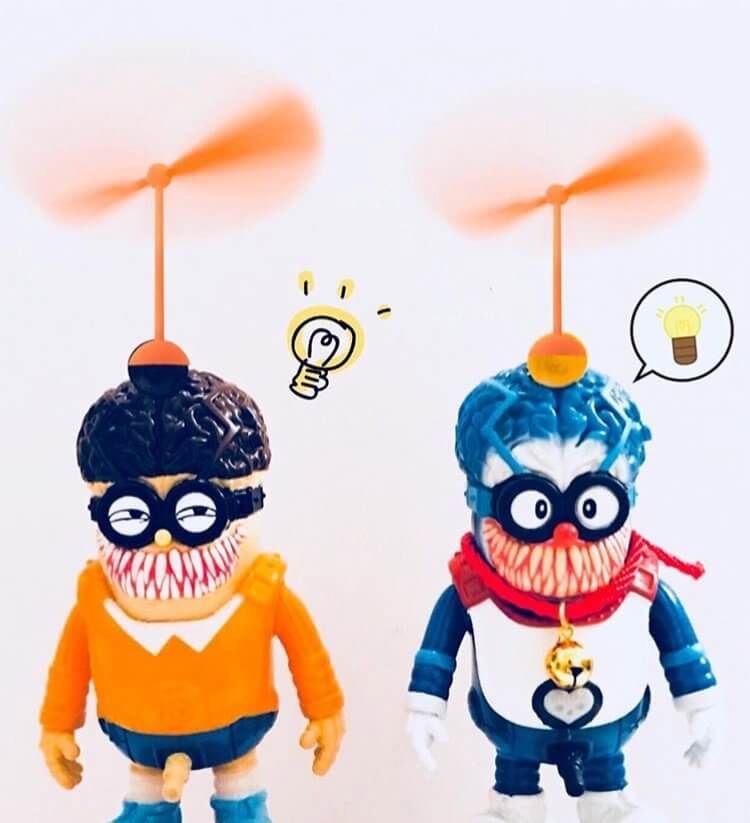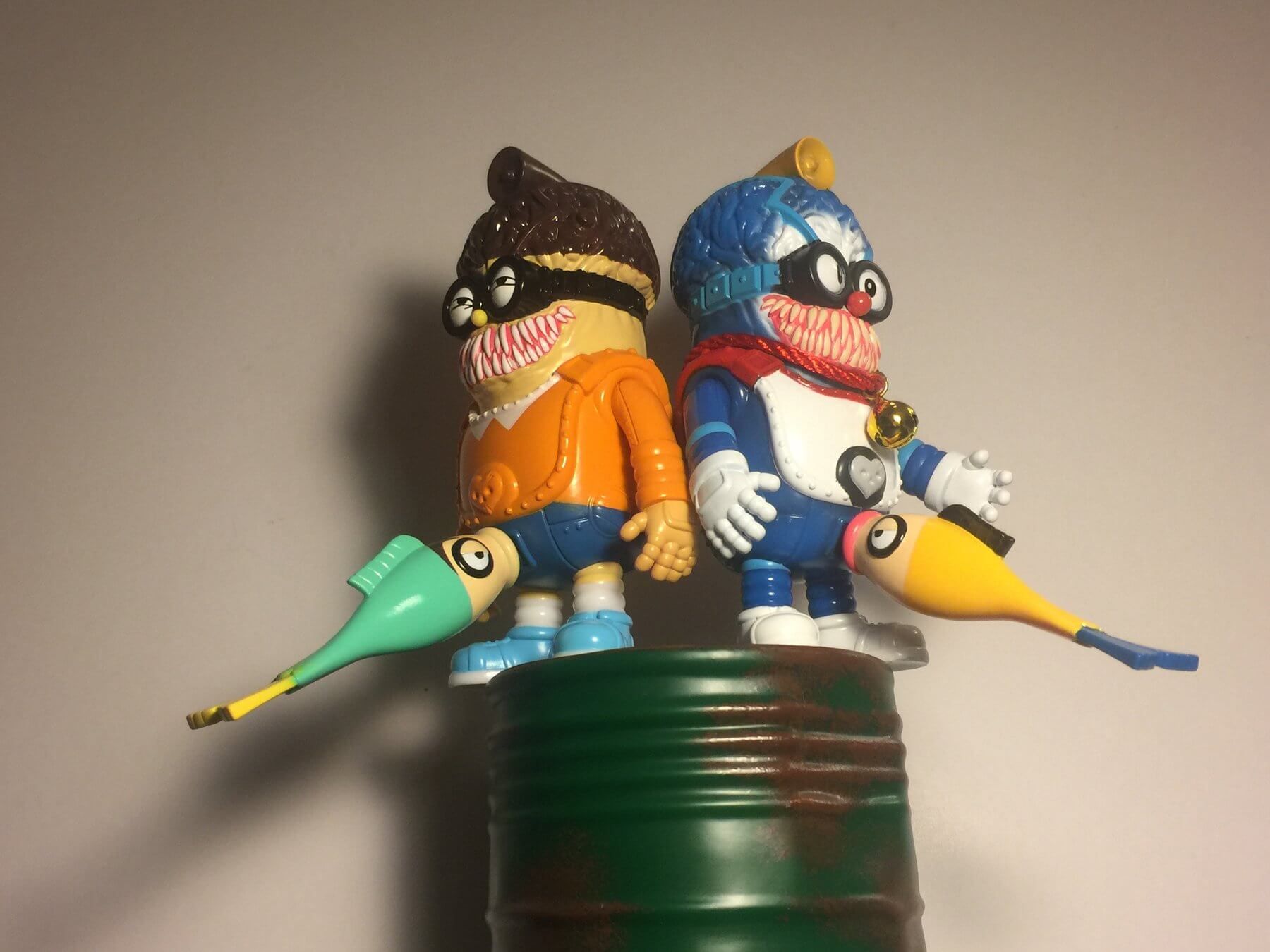 BLOJOAMON and BLOJONOBI SET
Released online at https://kaijuonehk.bigcartel.com/, priced at $150 USD per set.
You can get your daily Designer Toy fix from our TTC Mobile App. It's free too! FREE! Download on the iPhone or Android smartphones. Search for "The Toy Chronicle" and all your Designer Toy wishes will come true! Pretty much.
Did we fail to mention IT's FREE.
HappFactory on Instagram 
You can find Kaiju One on Instagram.