It's been a long time coming, but Daniel Fleres is back with his eagerly awaited GID Swanicorn! 10 Bioluminescent Swanicorn's have been discovered and will be looking for loving homes this Friday. Make that 9 as we've been waiting for a commission from Daniel for over a year, Ha.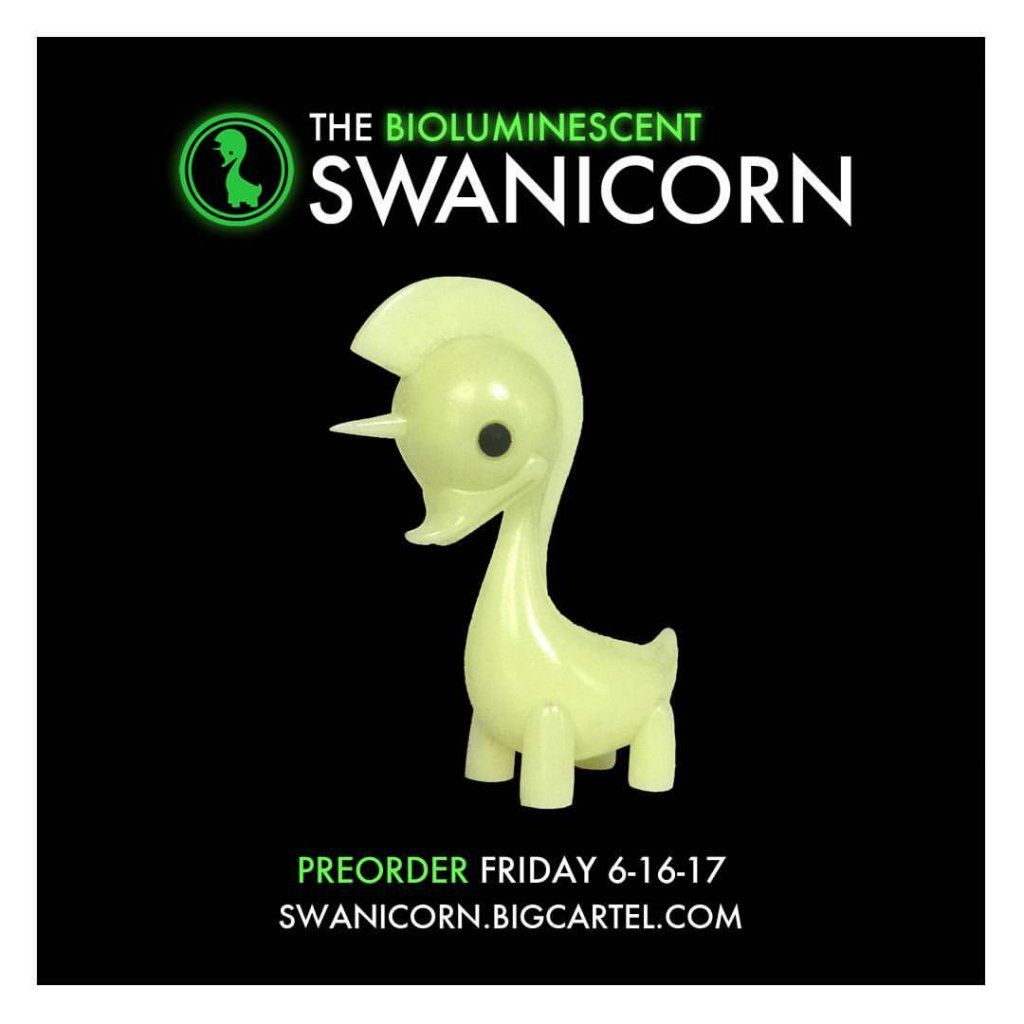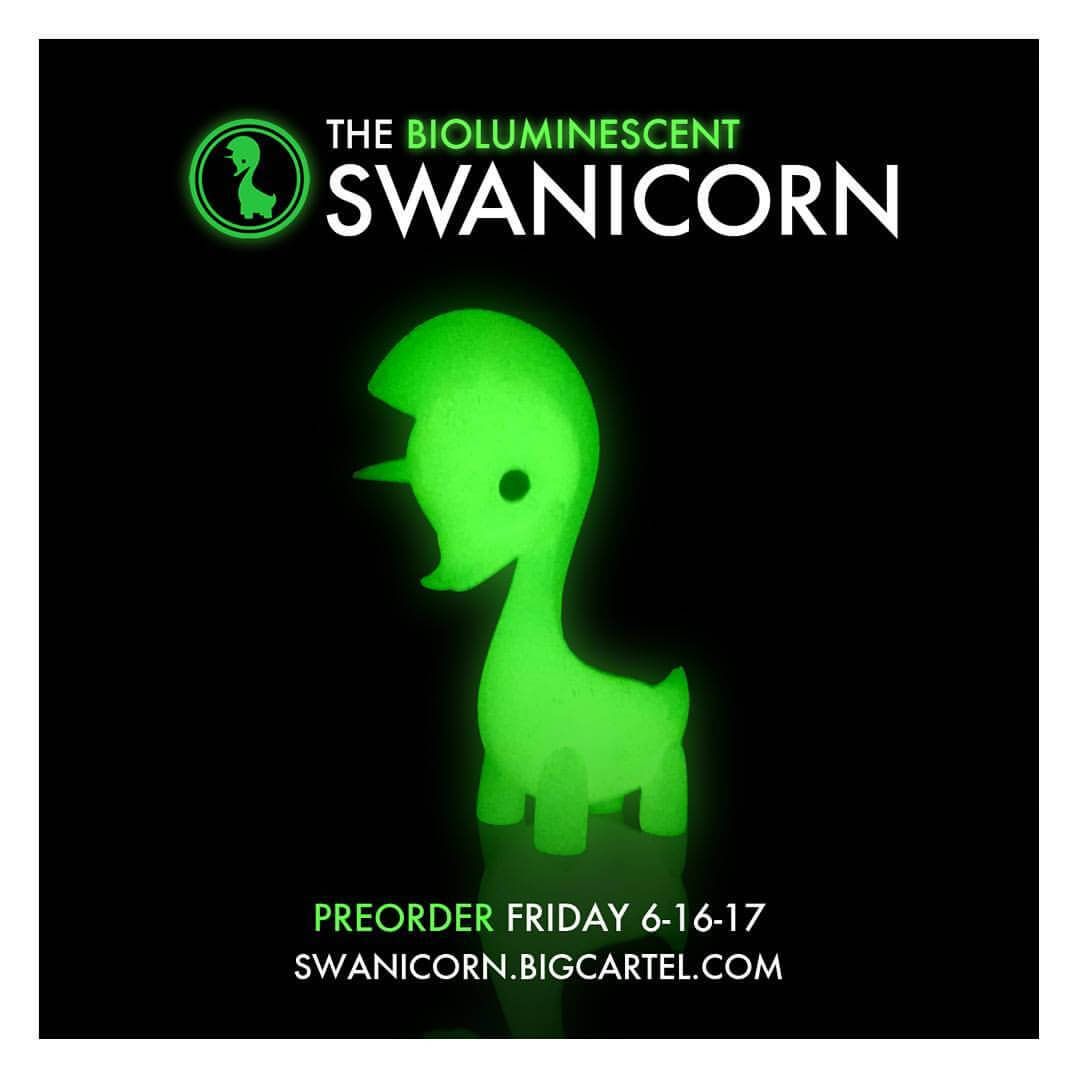 These are limited to 10 4.5″ GID Swanicorn, $65 + shipping. Bagged and header card at http://swanicorn.bigcartel.com pre-order this Friday 16th at 3pm ET. You can use our Event Reminder to ensure you don't miss this GID drop on Friday, head on over to HERE and set up your calendar reminder.
For now, you can join the Swanicorn society HERE and also get your Daniel fix at his webstore http://swanicorn.bigcartel.com
Daniel does thank @zebulonthemagnificent @chauskoskis who I guess sculpted and casted these resin babies.
More Daniel goodness head over to http://www.danielfleres.com/ Facebook , Twitter andInstagram
Email him personally at [email protected] to get on his commission list.
(all info and photos lifted from Daniel Fleres)