Huck Gee may have left the game but he's not forgotten as Rob Ramirez AKA Ink Visuals takes on Huck's BLANK v2! Once again knocking it outta the park and Ink Visuals signature style not forgettingSwarovski crystals as well as other natural fabrics. Looking at it we could do a tribal dance hoping to land it for our own collection.
He's a product of the blank warrior who collects the souls that they have both dealt with as he brings them to where they deserve to be, the taker is coming.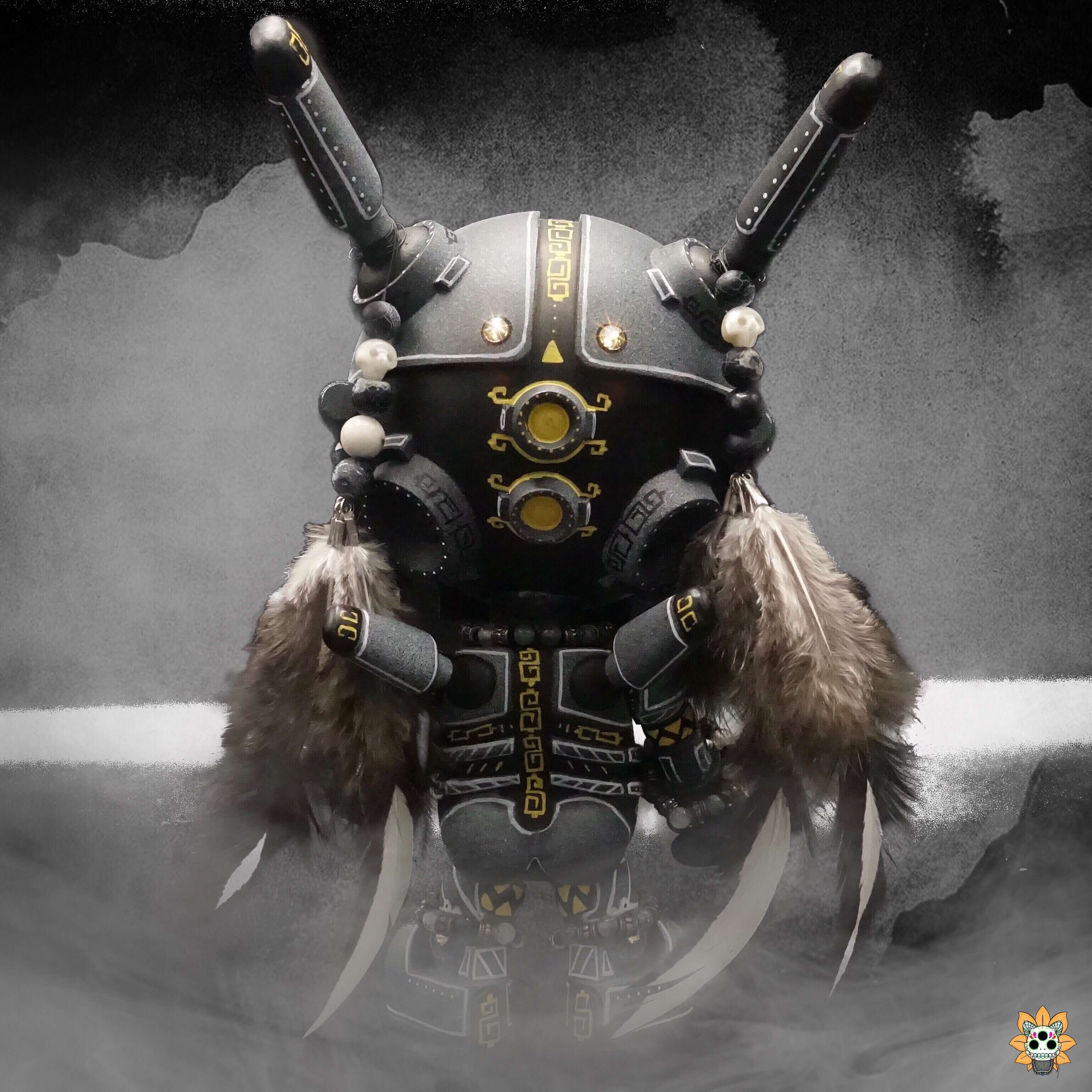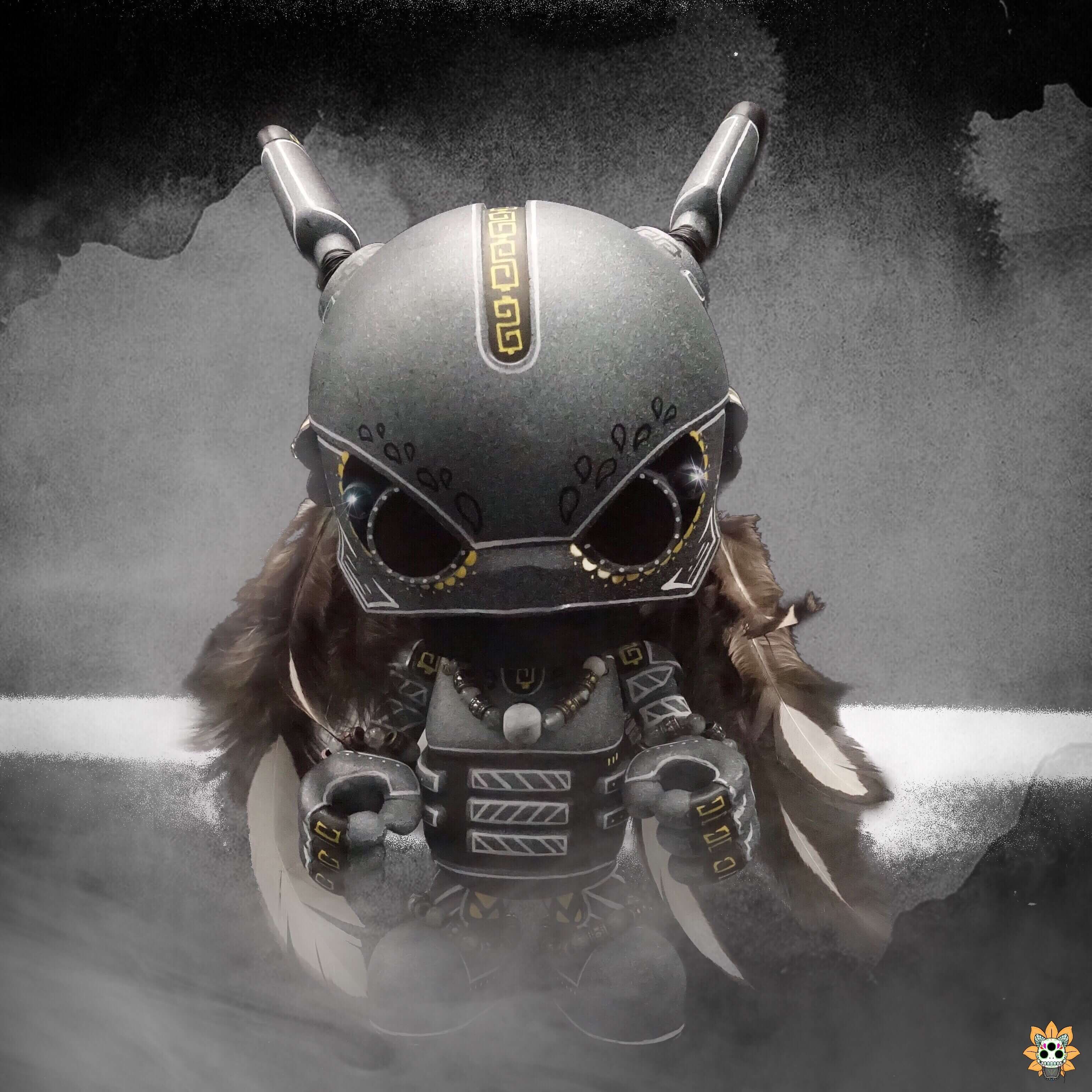 So here's the bad news, El Coleccionista The collector a Huck Gee blank v2 custom by Ink Visuals was a private commission! But the good news is InK Visuals has just opened up his commission list so you can have something like this, we see you smiling now. Email [email protected] and quote The Toy Chronicle sent you.
Robs online shop http://inkvisuals.bigcartel.com/
Find Rob via inkvisuals.com and Instagram.