Candie Bolton, the Designer Toy Awards 2017 Best Breakthrough Artist is unleashing yet another version of the extremely popular DTA Best Sofubi "Bake-Kujira". This new 'Candy Swirl Edition' courtesy of TAG features a hot pink and bright blue marbled vinyl cast. SWEET;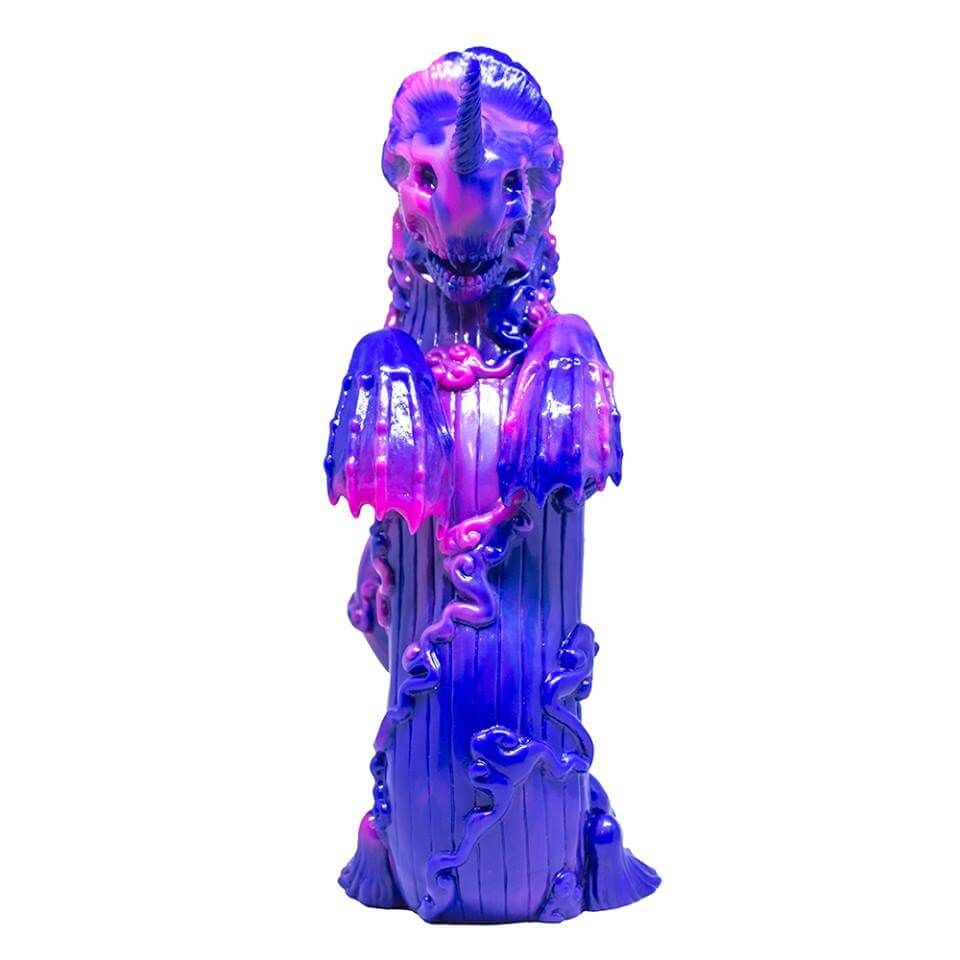 "The Bake-Kujira is the reanimated corpse of a vengeful whale spirit. It brings a curse of famine, plague and natural disasters to the village that caused its demise. They can be found on rainy nights near the coast with a host of strange birds and fish swarming around them."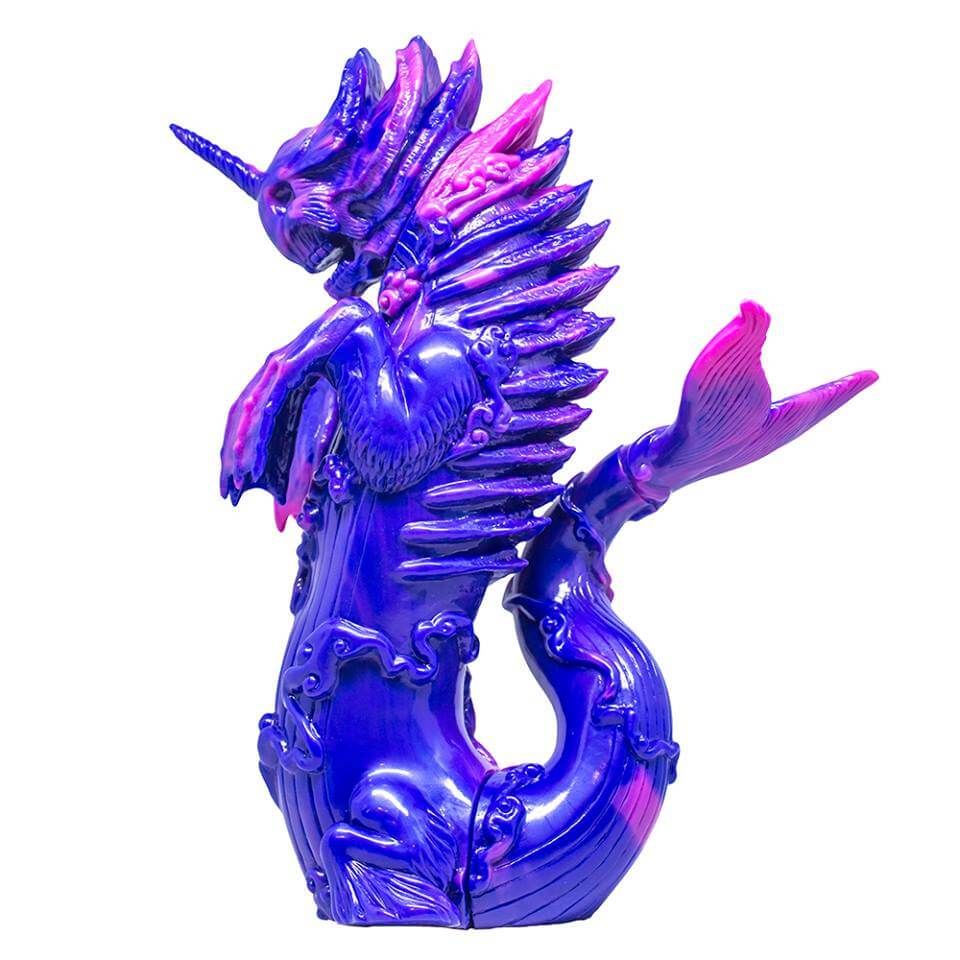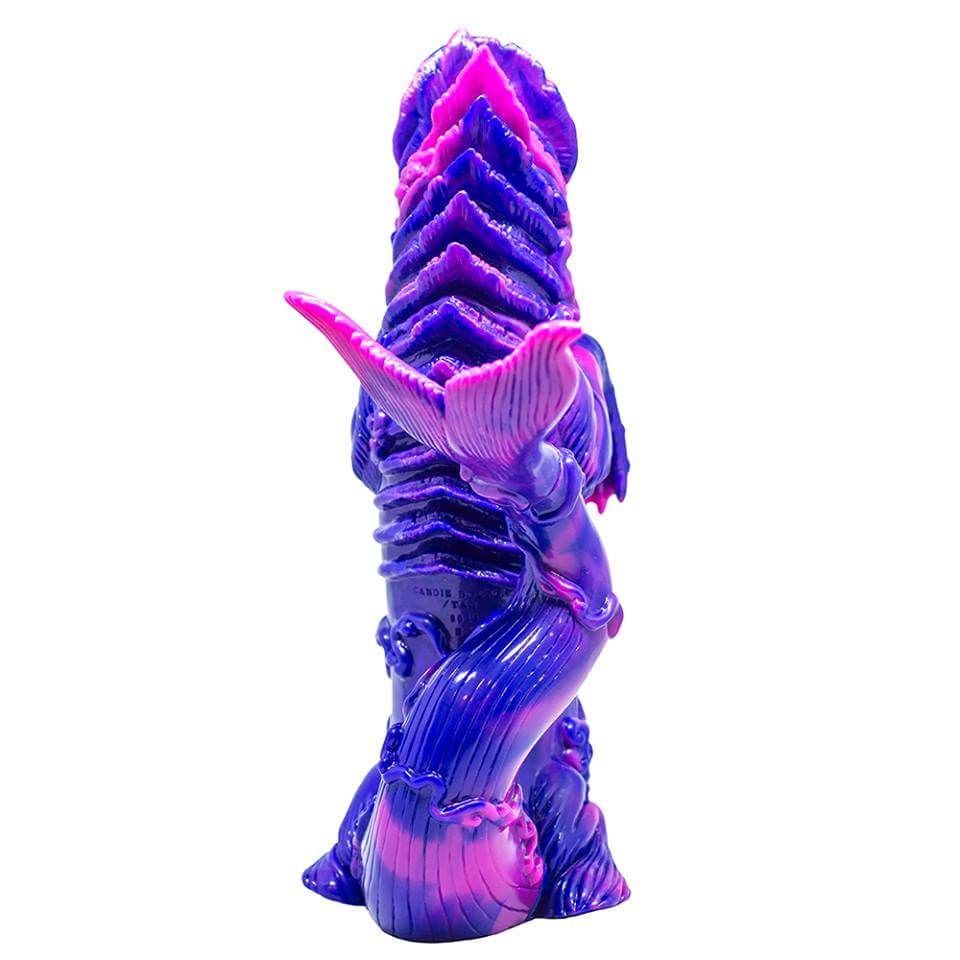 The 11″ tall BAKE-KUJIRA Candy Swirl Edition retails for $195 (about 153GPB) and will be released via email lottery starting on Friday, June 16th at 12PM PST and ending on Monday, June 19th at 12PM PST. Want a little nudge to remind you of this release? If so, sign up to our Event Reminder HERE for the Bake-Kujira Candy Swirl Edition.
Interested parties must email [email protected] with "Bake-Kujira Lottery" as the subject along with the paypal address and shipping info. Those selected will be sent an invoice for payment.
You can support Candie on Patreon https://www.patreon.com/candiebolton reap benefits like the first to have the chance to own this set.
Don't forget to check Candie's beginner's guide to airbrushing vinyl toys and sofubi!
The magic starts HERE!
Need a custom from Candie? drop Candie a line via http://www.candiebolton.com/ Facebook  ,Twitter , Patreon and Instagram.