A couple of hours ago Tomenosuke sent out newsletters announcing their exclusive Belladonna of Sadness statue from MUSHI Production & Unbox Industries. If Chris De Burgh saw Belladonna of Sadness he'd be singing "Lady in red"! Ha. Anyway getting back to the Tomenosuke exclusive. Devil red puts a new look on Belladonna of Sadness, and it's not just a new coat of paint, check out the texture and the finer details.
Belladonna of Sadness aka Kanashimi no Belladonna is arguably one of the most shocking, beautiful and divisive full length animated features ever to be produced.
The 1973 feature film produced by the Japanese animation studio Mushi Productions follows the story of Jeanne, a peasant woman who endures terrible abuse after being accused of witchcraft and her subsequent act of retribution upon her protagonists.
Unbox has commissioned the legendary Cosmo Liquid to sculpt the figurine under the scrutiny of the Mushi Pro team.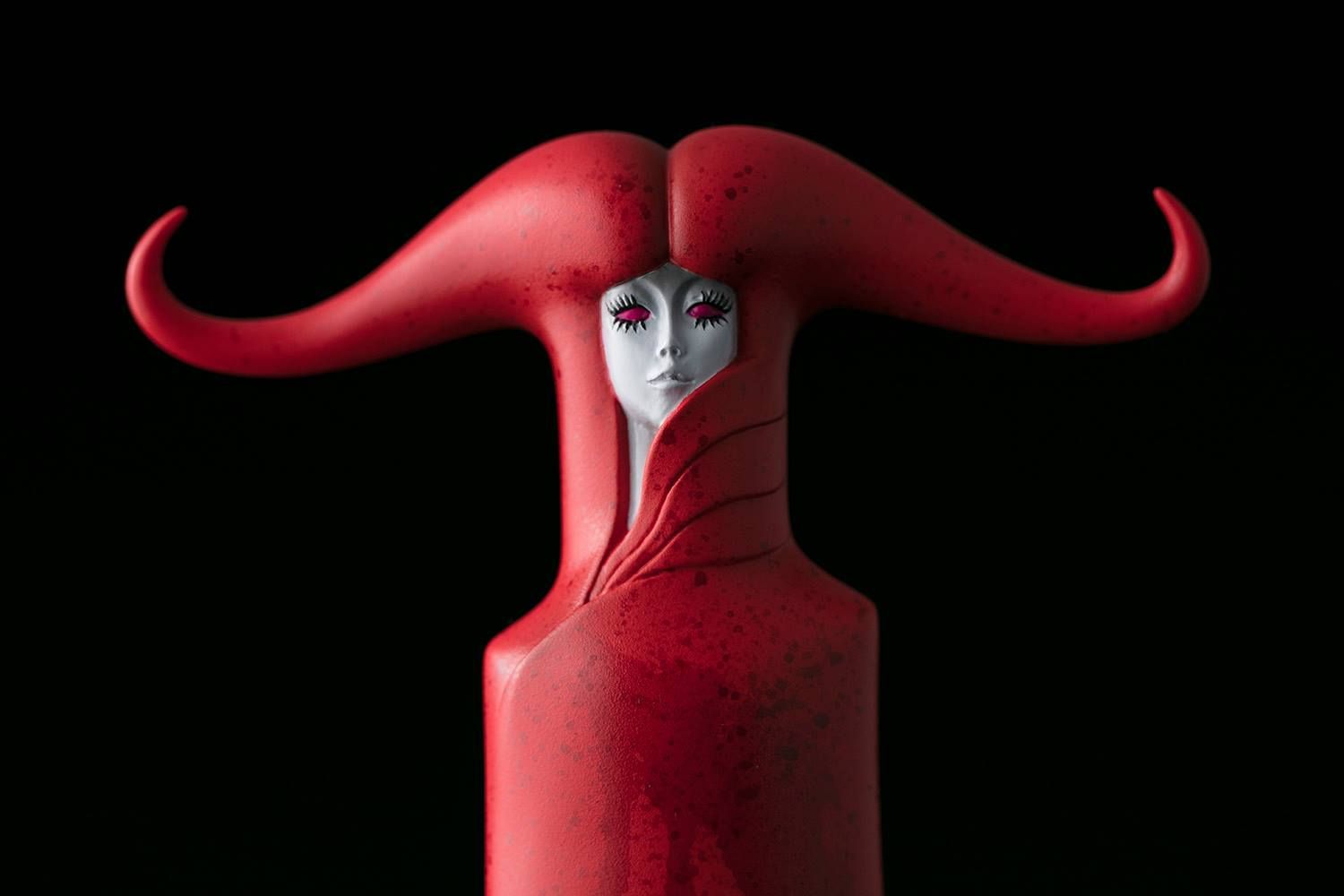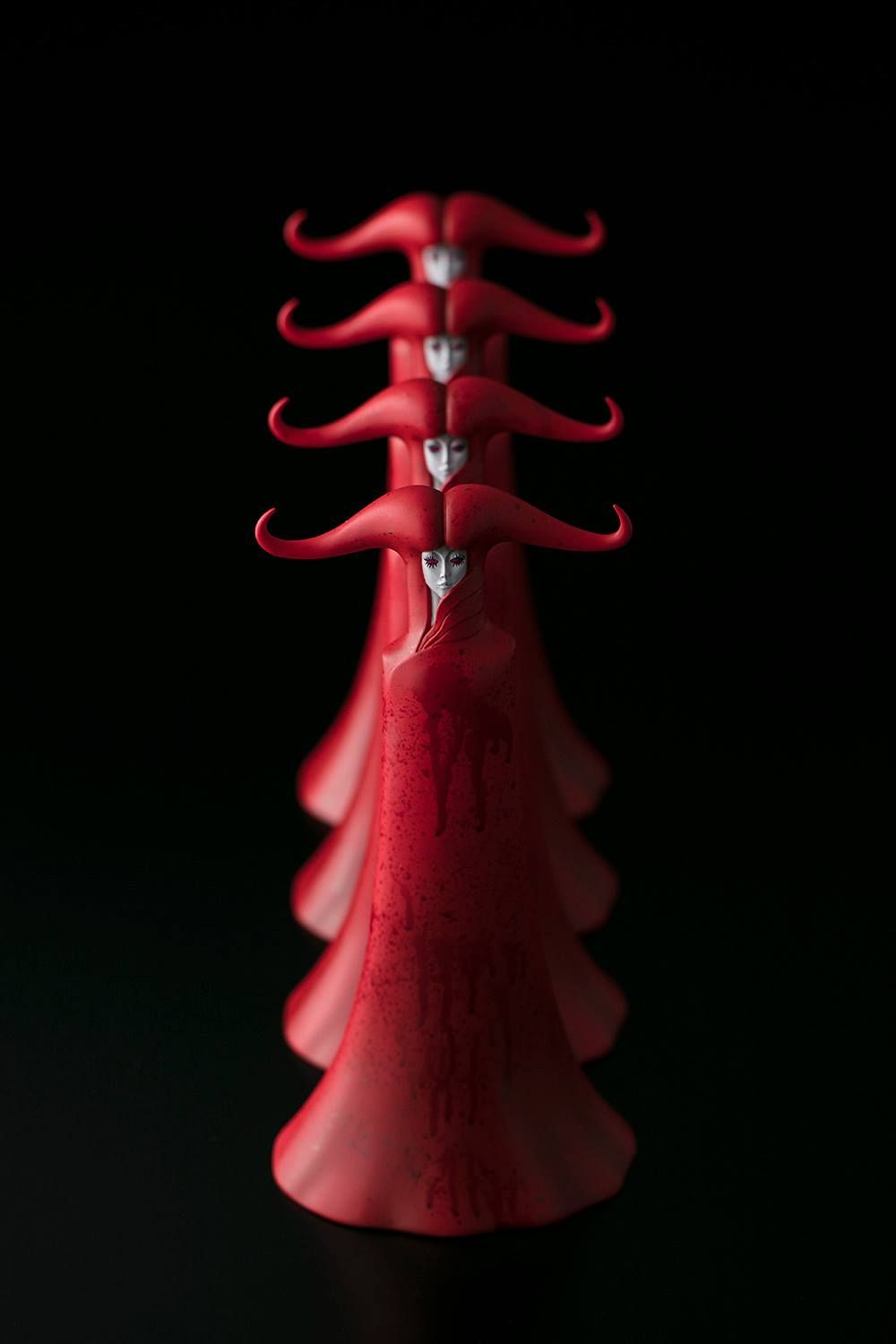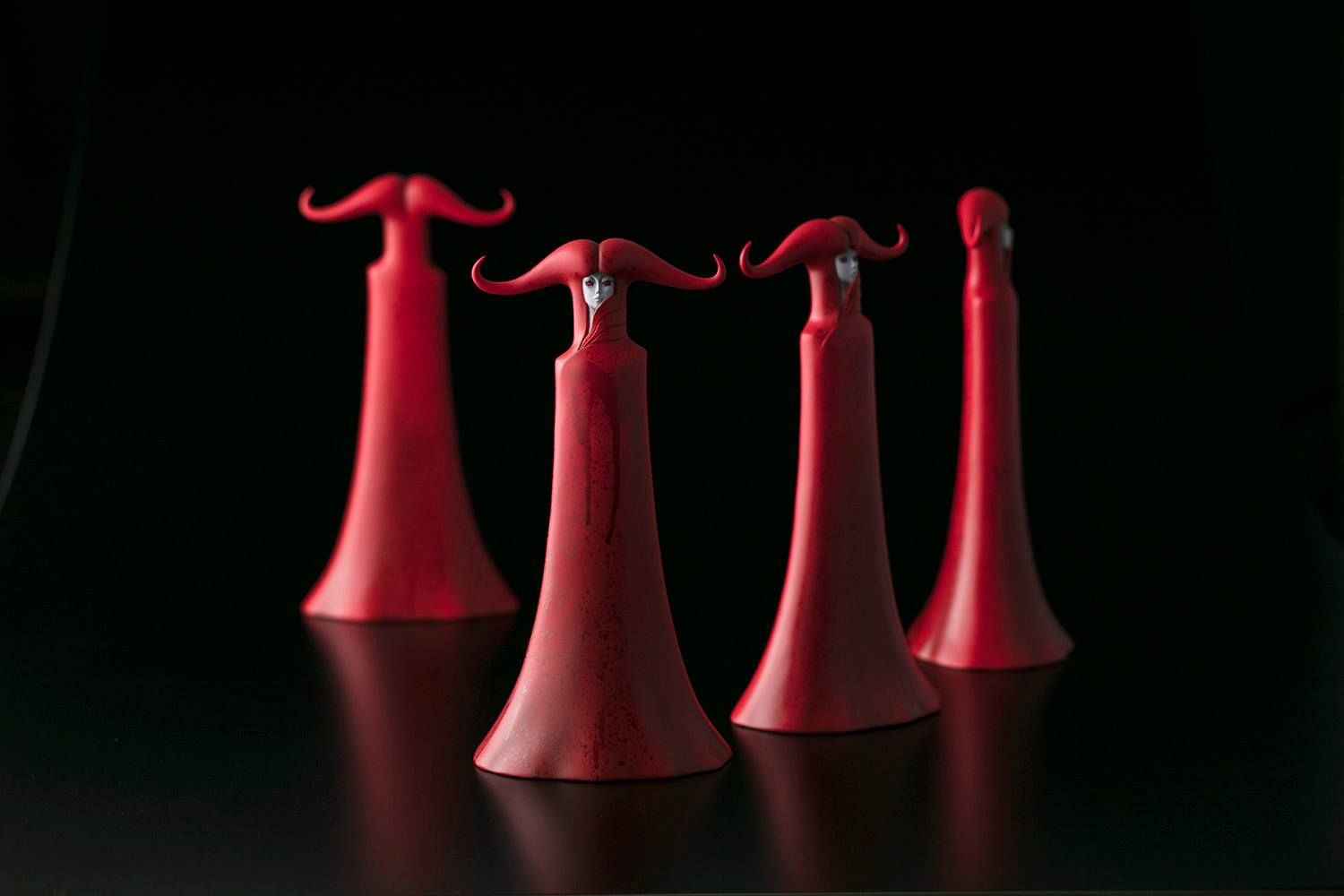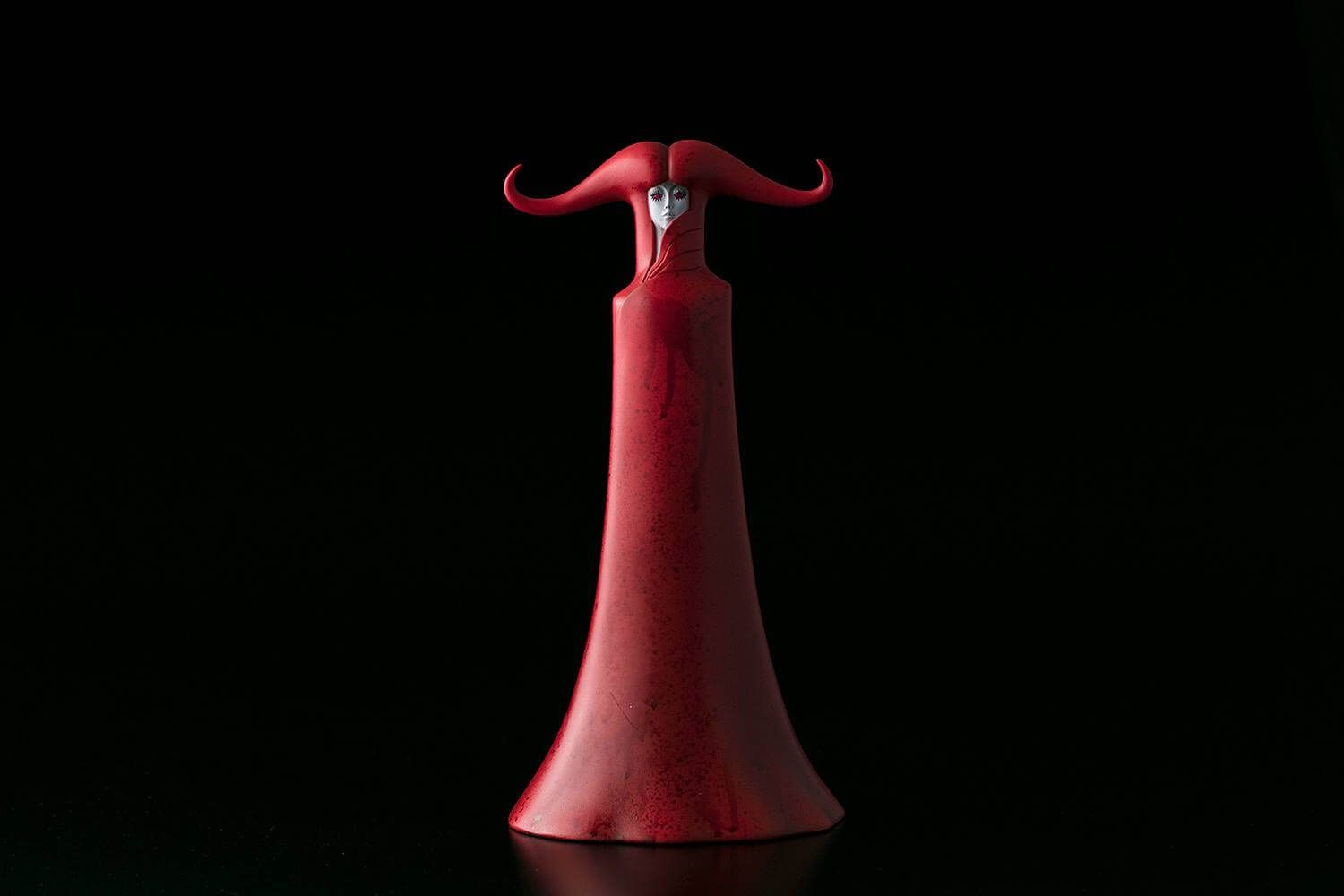 [box title="Important Details"]
SIZE: 30CM TALL
MATERIALS: COLD CAST RESIN
PACKAGING: HEAVY STOCK BOX WITH FULL COLOUR OBI SLEEVE
SCULPTED BY COSMO LIQUID
PRODUCED UNDER LICENSE BY MUSHI PRO
WHEN: 17th February 2018 11 am Japan time
WHERE: http://tomenosuke.bandec-japan.com/en
[/box]
If you want to get your Designer Toy news first, you should look to download our new TTC Mobile App. Designer Toy news direct to your smartphone. No dealing with social media algorithms.
It's FREE.
The question now will we see Unbox take on "Kimba the white lion"?