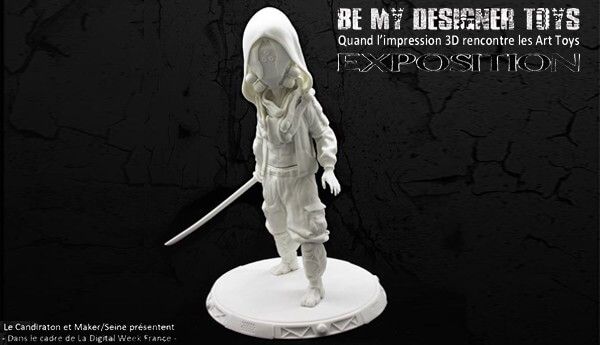 BE MY DESIGNER TOYS when 3D printing meets the Art Toys . The Exhibition will open on Thursday, October 16, 2014 to Saturday, January 5, 2015. Maker / Seine is a creative studio specialising in 3D printing and production techniques "Art To Machine"  Today, he joined the association's Candiraton, which produces 4 years the festival BE MY TOYS (reference Art Toys in France), to present an exhibition of this discipline and designers who use their design stages of 3D printing 
These small figurines vynile also limited edition, known as the designer toys, urban vinyl or vinyl toys will be on display, but also designed to live.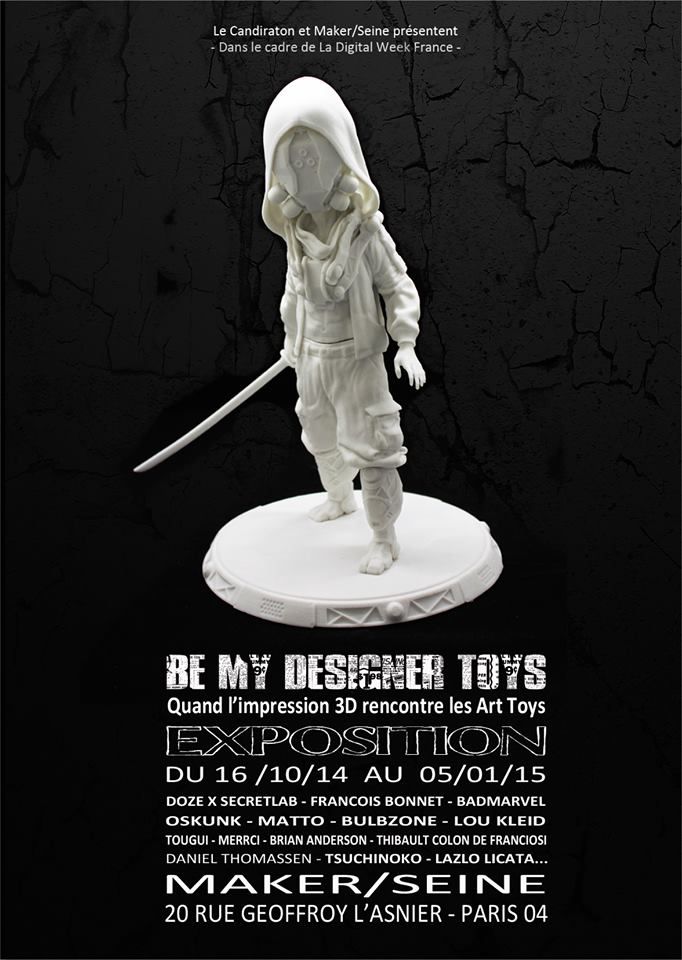 Opening Thursday, October 16th from 18h to 22h
The artists
Presentation for the first time in France the "3D printer X Tattoo Machine" first printer tattoo world.
Electro DJ Set Toy / Lou Kleid
Live Handsonic / Lazlo Licata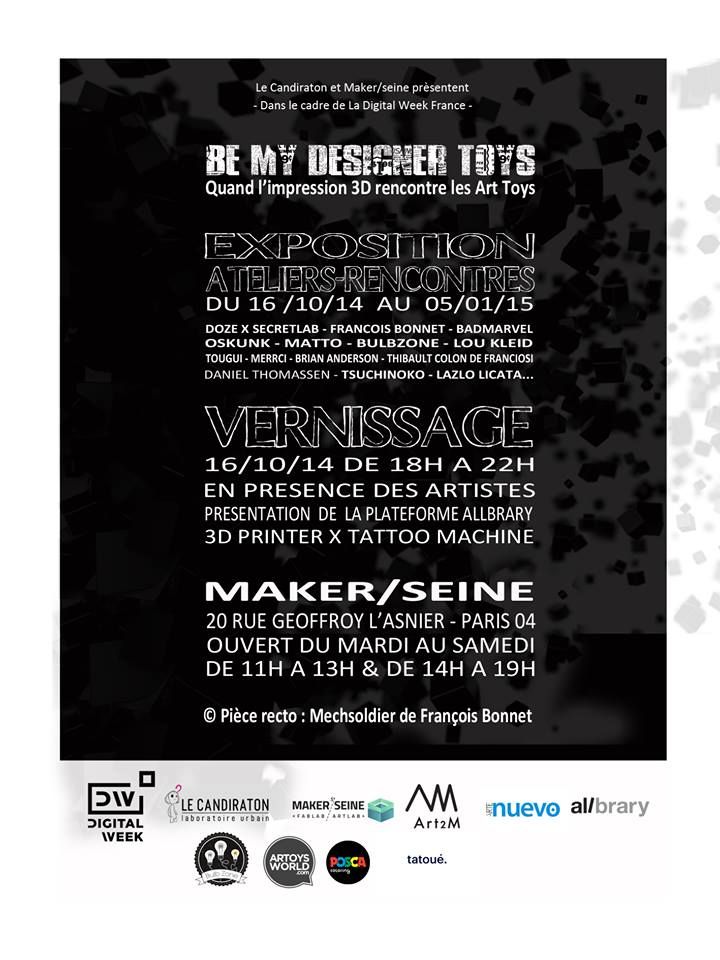 20 rue Geoffroy L'Asnier, 75004 Paris, France
www.maker-sur-seine.fr
www.lecandiraton.com
So if you're around Paris head over and get You're 3D on!
BE MY DESIGNER TOYS
Quand l'impression 3D rencontre les Art Toys
Exposition du jeudi 16 octobre 2014 au Samedi 5 janvier 2015

Maker/Seine est un studio de création spécialisé dans l'impression 3D et les nouvelles techniques de production "Art To Machine"

Aujourd'hui, il s'associe à l'association Le Candiraton, qui produit depuis 4 ans le festival BE MY TOYS, (référence du Art Toys en France), pour présenter une exposition autour de cette discipline et des designers qui utilisent dans leurs étapes de conception l'impression 3D

Ces petites figurines en vynile et en édition limitée, connues sous le nom de designer toys, urban vinyl ou vinyl toys seront exposées, mais aussi conçues en live.

Vernissage Jeudi 16 octobre de 18h à 22h
Présence des artistes
Présentation pour une des première fois en France de la "3D printer X Tattoo Machine", première imprimante à tatouage au monde.

DJ Set Electro Toy / Lou Kleid
Live Handsonic / Lazlo Licata