BashProjects first Custom Coarse Omen Series is done! These three "Woods in Pain" are ready for their new home. Bash adds a little fun to the Coarse omens. I dig the one with the blaster on its head the most.
WIP shot of "Woods in Pain"
The finished "Woods in Pain" series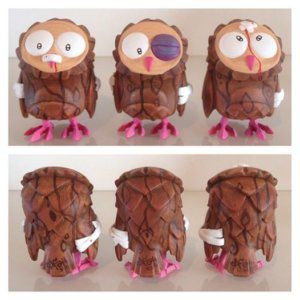 $110 around 81Euros  a piece or $300 around 221Euros for the set of three.
You can catch BashProjects via