Candie Bolton lights up the Koner Gallery with limited special edition Bake-Zame! Joining the group show Candie will be joining a specially selected group of artists and at Koner Gallery opening this Saturday. Candie added a special twist with the release! How does Bake-Zame having the ability to change to the alternate Chibi-Kujira head. Obviously Candie using her signature colour palette.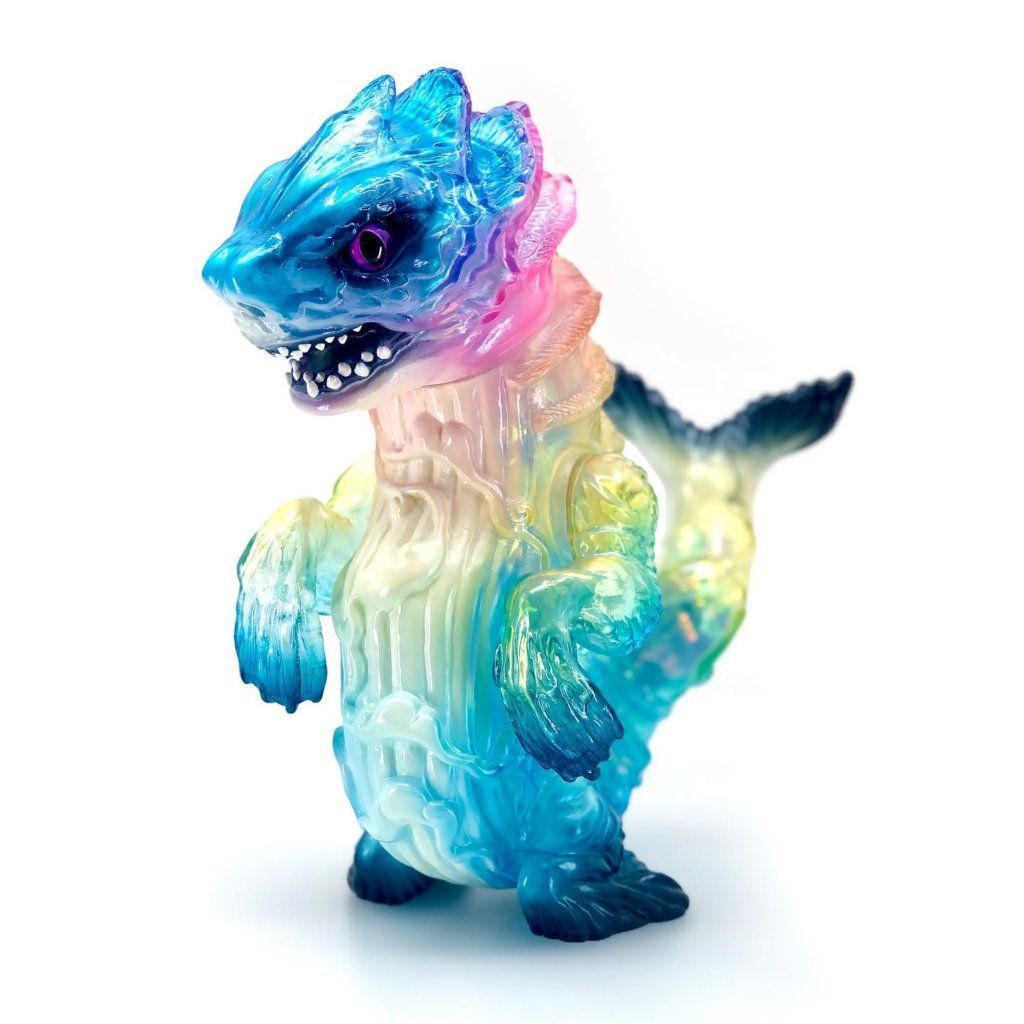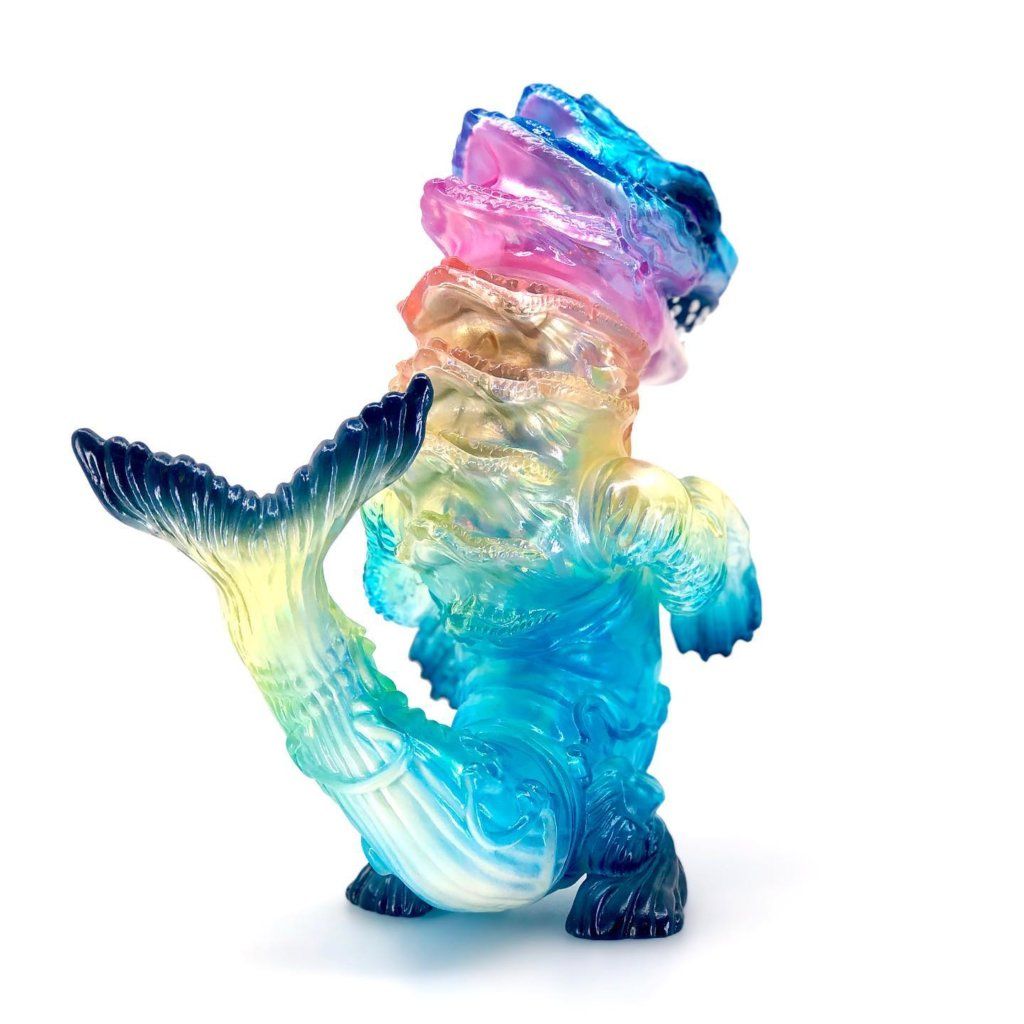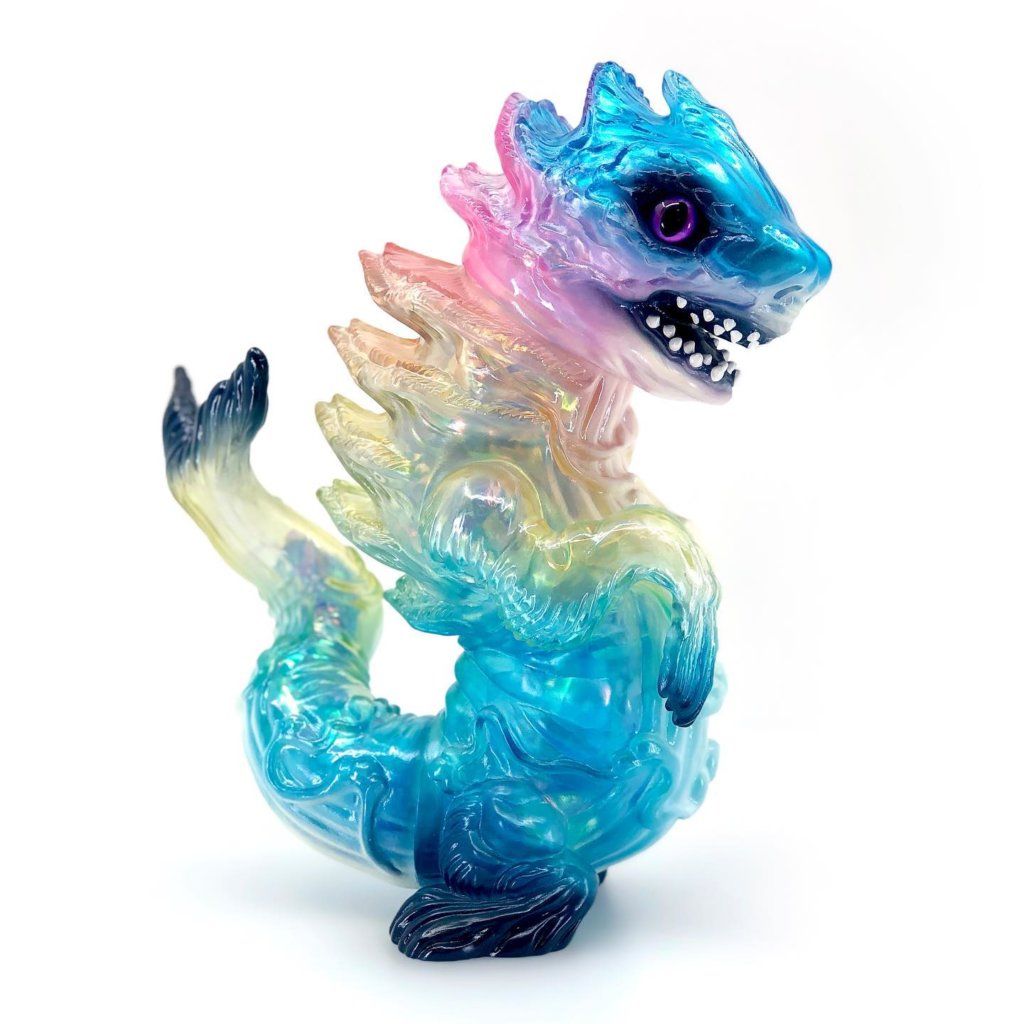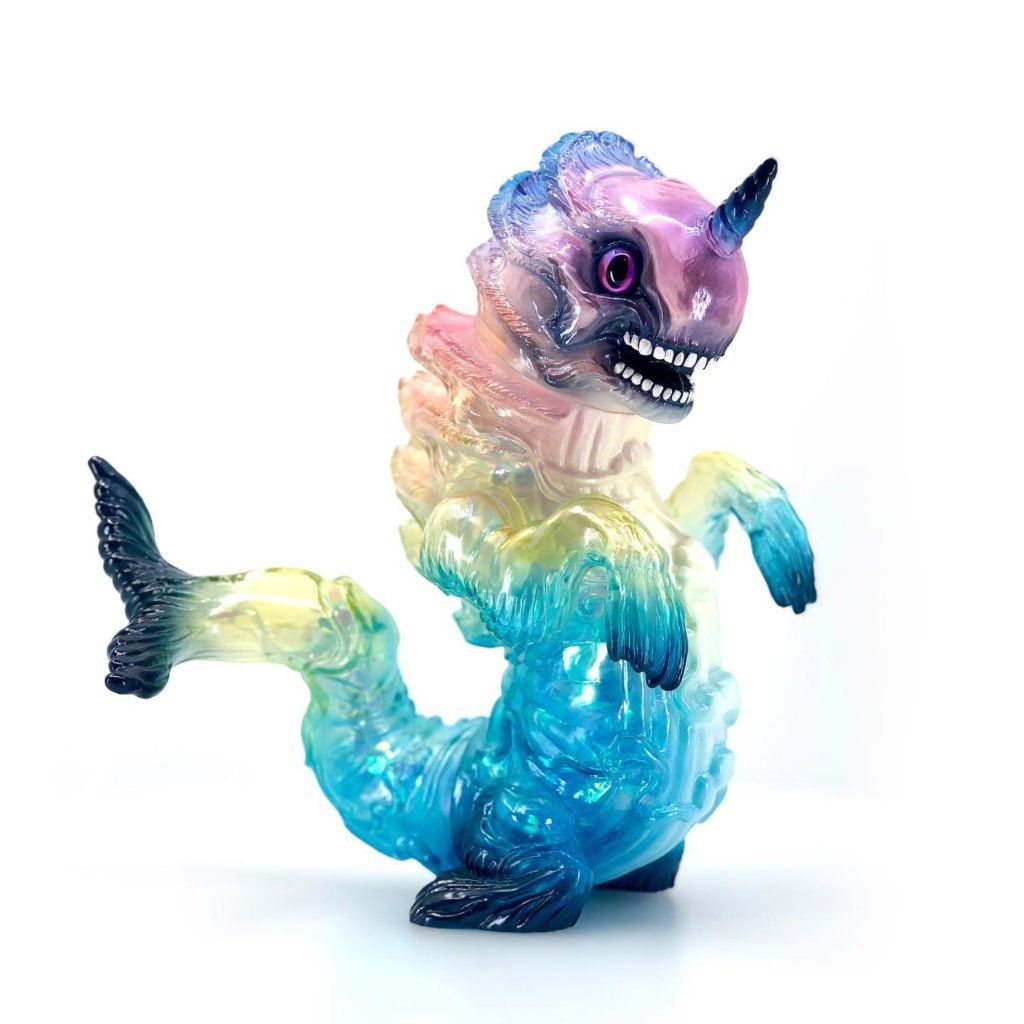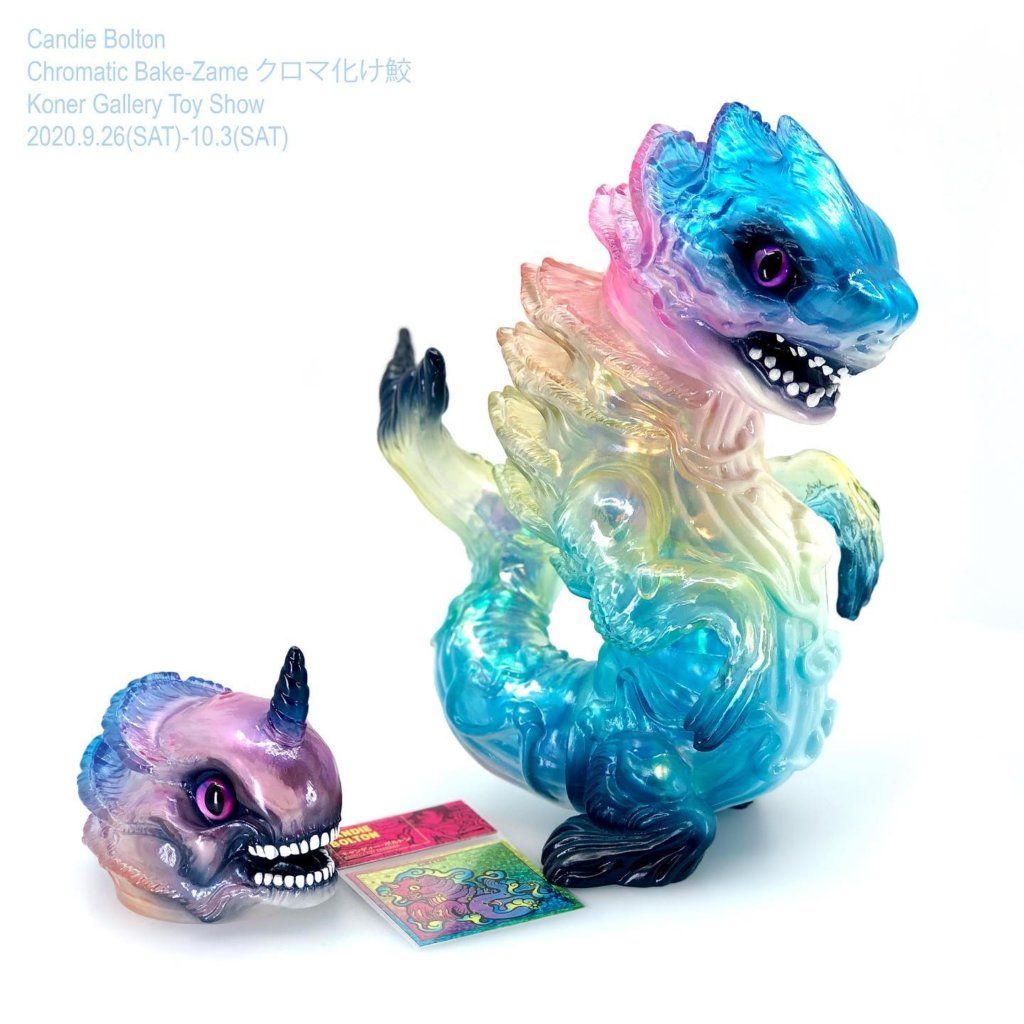 WHEN: Sept 26th 2020.
WHERE: 【For customers outside of Japan】The toys on @koner_gallery Instagram posts can be purchased by lottery. If you are interested in participating in the lottery, please email them at [email protected] In the email please write:・Your name & Instagram account・Your country・Item(s) you're interested in buying (you can choose multiple items) The lottery application period:9/26 20:00 – 10/3 15:00 (JPT) They accept payments by PayPal
Koner Gallery will announce on their Instagram when the application period ends and send emails only to the lottery winners after the show.【作品販売方法について】店内の混雑を避ける為、作品販売については"先着ではなく、全て予約販売"という形でご注文を受け付け、イベント期間終了後に順次発送させて頂きます。お支払いにつきましてはイベント終了後にご連絡いたしますので、その際に銀行振込にて作品代金のご入金をお願いします。送料につきましてはお客様負担の着払いとなります。購入希望者多数の作品は抽選販売となってしまいますが、その際には当選者のみご連絡させて頂きます。ご了承ください。当選者発表時にはKONER GALLERYとNIMRODのinstagramアカウントよりアナウンスさせて頂きますのでご確認ください。★遠方につき、会場まで足を運ぶことが出来ないお客様の為、instagramの作品投稿写真からも購入予約を受け付けします。・お名前、お住まいの県・購入希望アーティストと作品・instagramアカウントを記載の上[email protected]までご連絡ください。
https://www.koner-gallery.com/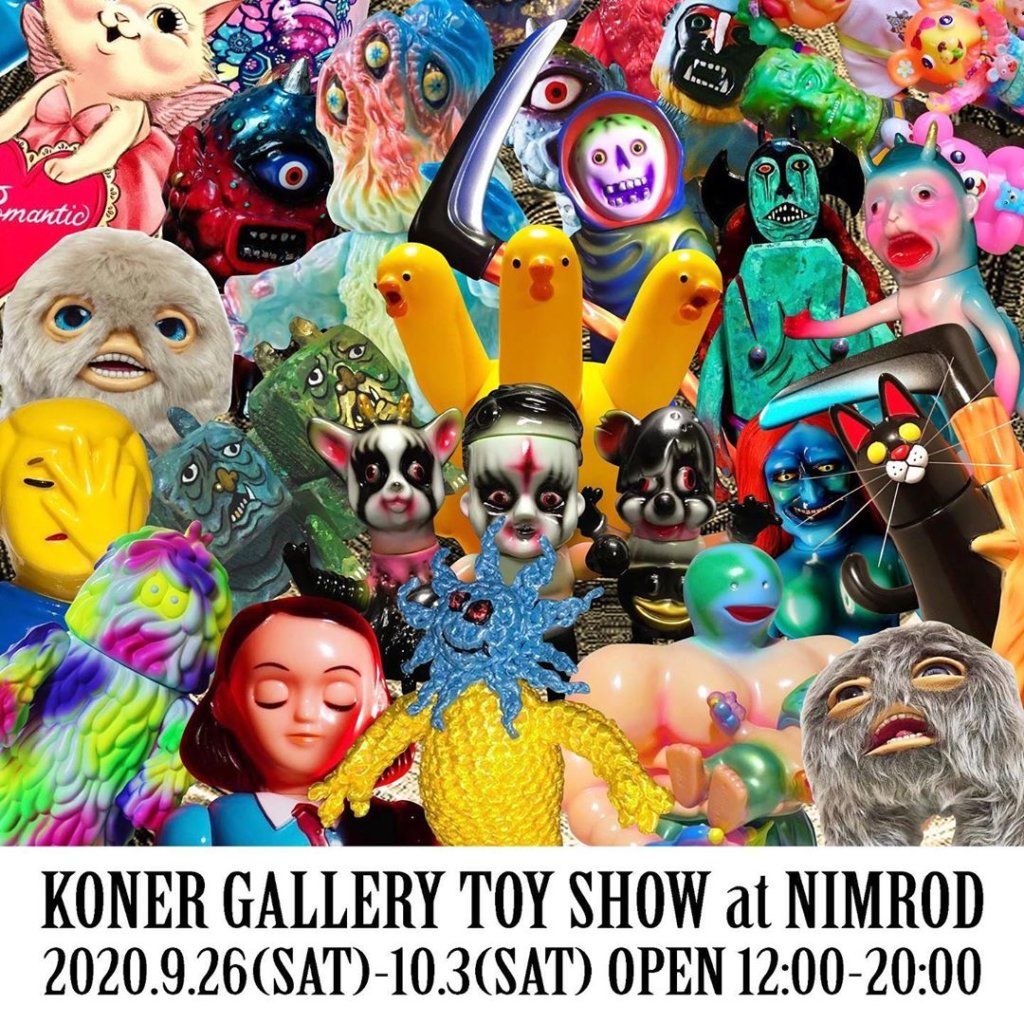 Click HERE for Candie's beginners guide to airbrushing vinyl toys and sofubi. See how the magic happens.
Need a custom from Candie? drop Candie a line via http://www.candiebolton.com/ Facebook ,Twitter and Instagram.
Talking of beastly good, have you checked out our TTC Mobile? Ok, it's not as beastly as the Purple Swirl Bake Kujira (but nothing really is, right?). We have our app available on both the App Store or Google Play Store. Ready for your beautiful smartphones! Go. Download. Now.
Did we fail to mention IT's FREE.