Festive spirits are riding high at ToyZero Plus HQ right now as they bring you, artist Darylhochi adorable  Bac Bac with a festive twist! We hope Santa knows you've been good so you can cop a "Bac Bac Santa's Reindeer Version" this weekend.
Last month, TOY0+ held a secret meeting with Bac Bac to discuss the arrangement for the coming TOYSOUL. While we decided to use Christmas as the main theme for the show, Bac Bac suddenly shouted, "This year I want to dress up as a Santa's Reindeer!"
Here we are coming to the TOYSOUL, TOY0+ and +Artist Darylhochi introduce "Bac Bac Santa's Reindeer Version" limited soft vinyl collectible for this Christmas.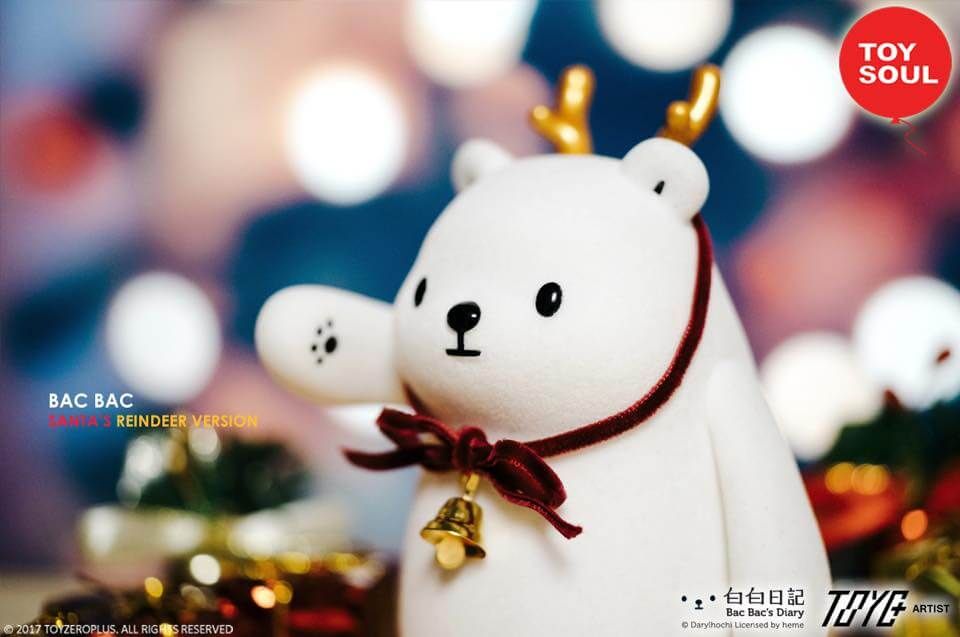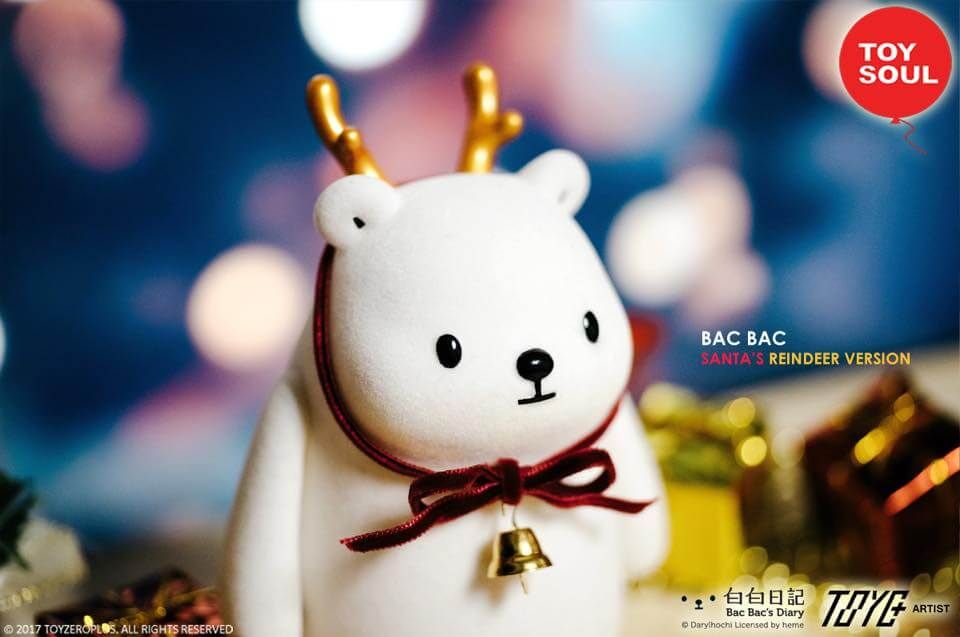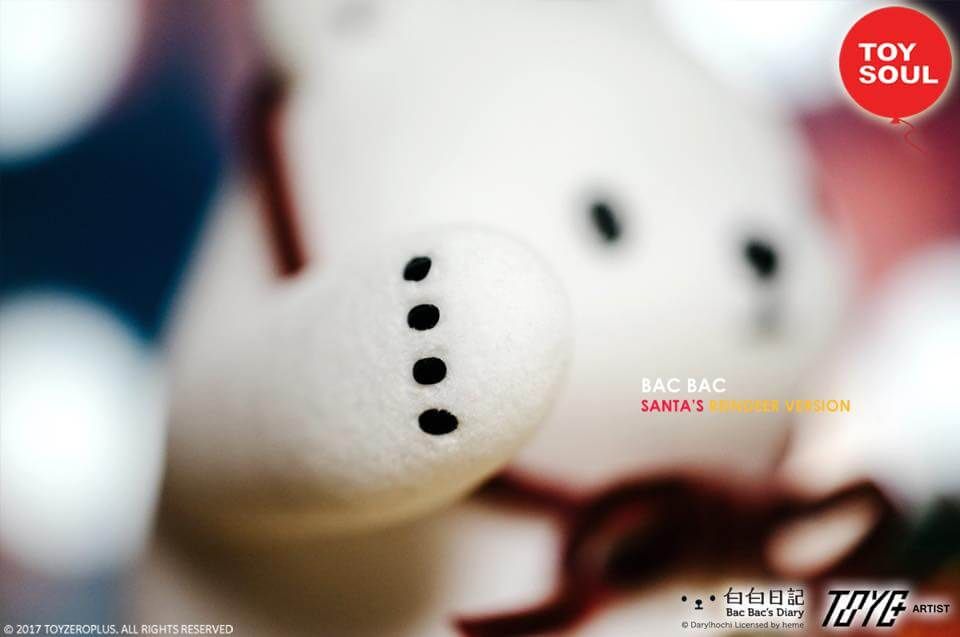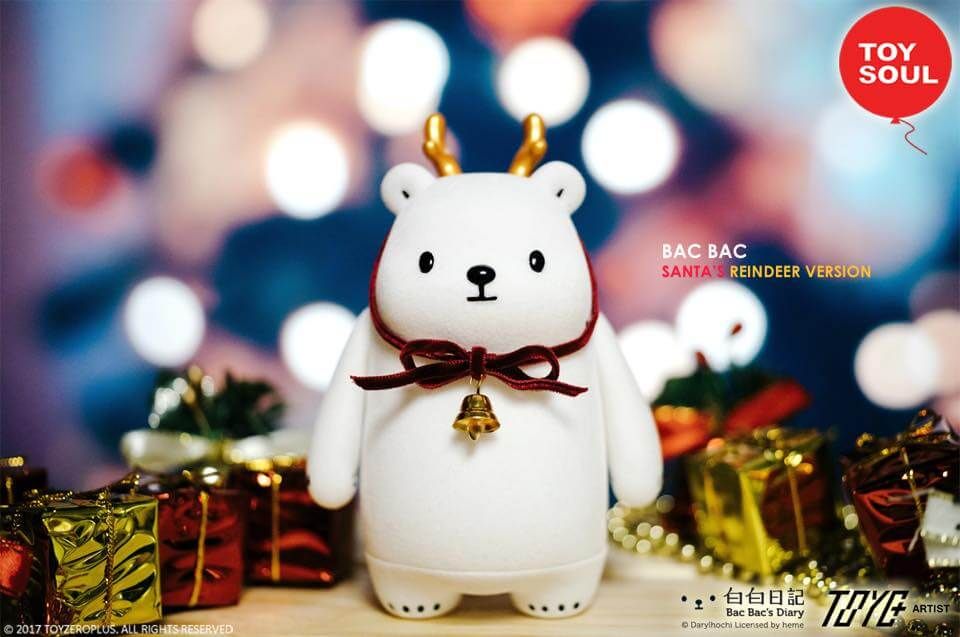 The Bac Bac figure is made by soft vinyl with a flocked velvet texture, with separated antlers and small bell as accessories. "Bac Bac Santa's Reindeer Version" will be available at TOYSOUL TOY0+ (Booth F15)!
Bac Bac Santa's Reindeer Version
Price:HKD$550 [Accept Cash Only]
*There will be limited quotas on the first 2 days of TOYSOUL, and will be available on first come first serve.*
12月15日-17日 15-17 DEC
九龍灣國際展貿中心 – 匯星
Star Hall – Kowloon International Trade & Exhibition Centre
Remaining will be available for sale at the shop later at https://toyzeroplus.com/
Check out the ToyZero Plus booth at TTF2017 (WARNING may contain prototypes)