MJ Hsu AKA Mei-Jean Hsu brought you all the custom Tokidoki Unicorns back in March 2015. Now by numerous requests from old and new fans to bring them back in store. Mei-Jean has revamped and created an all new blindbox Baby Aquacorns series. We loved the OG custom series which you can check out HERE and now with the baby size of 1.5 inches they will be even cuter. We love Mei's style and touches our girly side.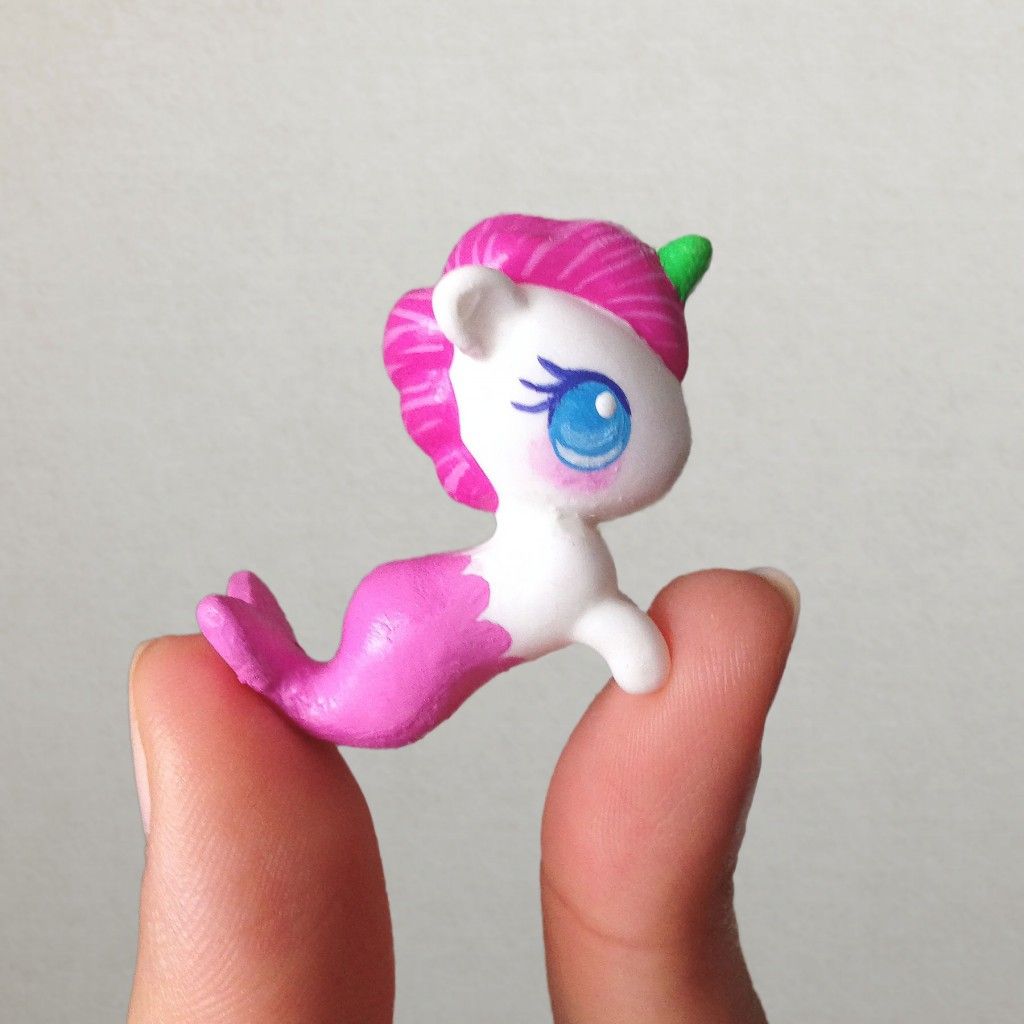 This first blindbox series includes 12 hand-painted, hand casted resin figurines. Each stands about 1.5 inches tall and will be on sale for $25, around £15. No blindbox series is without chasers, so Mei-Jean has added two beautiful chasers.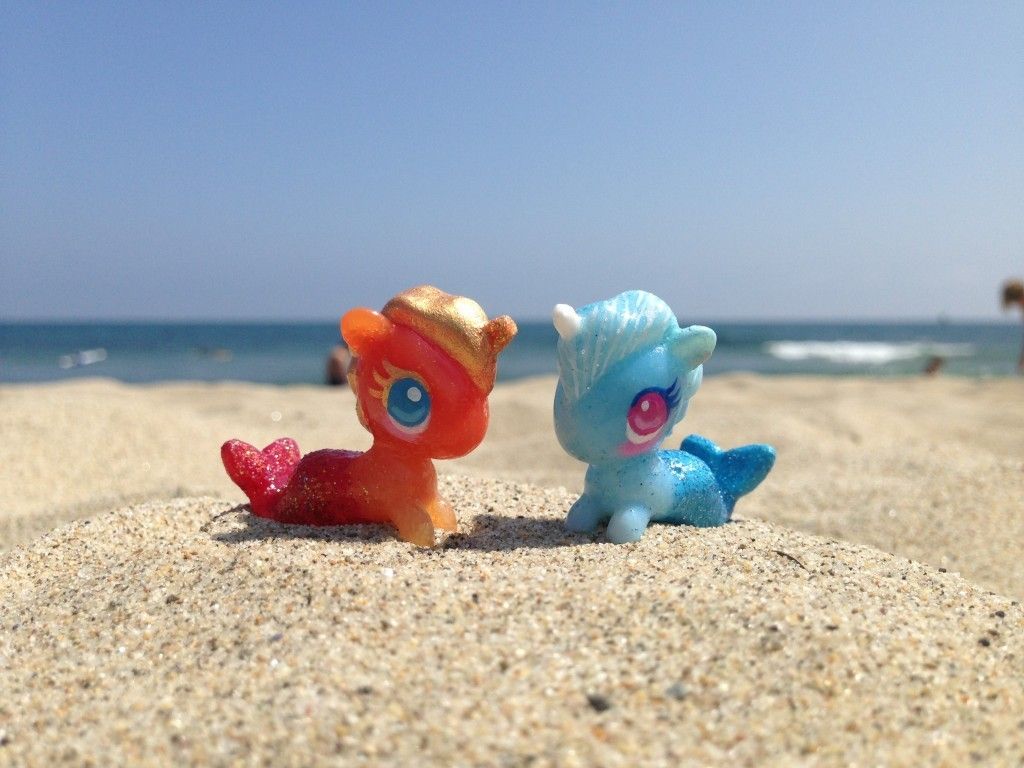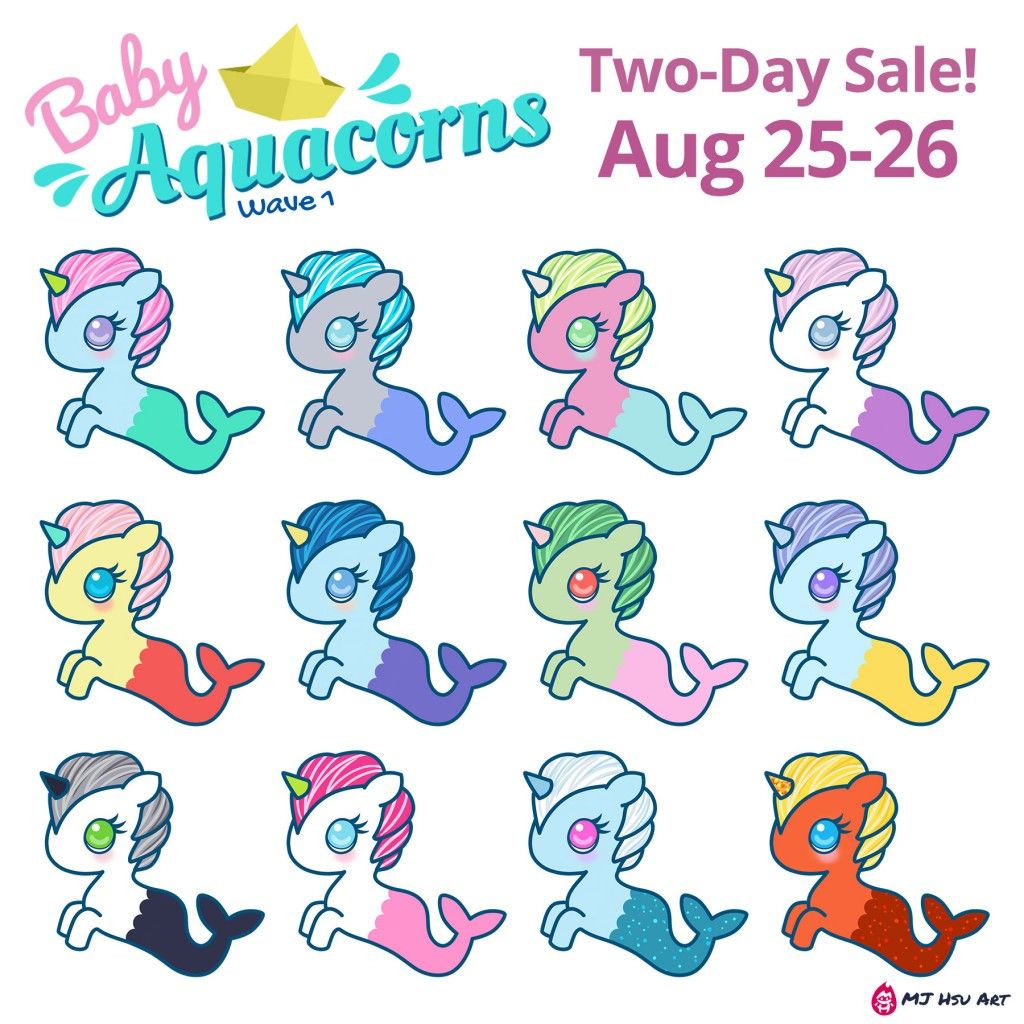 Lovin the colour combinations and excited to see all of the finished Baby Aquacorns. the photos of the chase Baby Aquacorns some have a semi-transparent finish which looks great.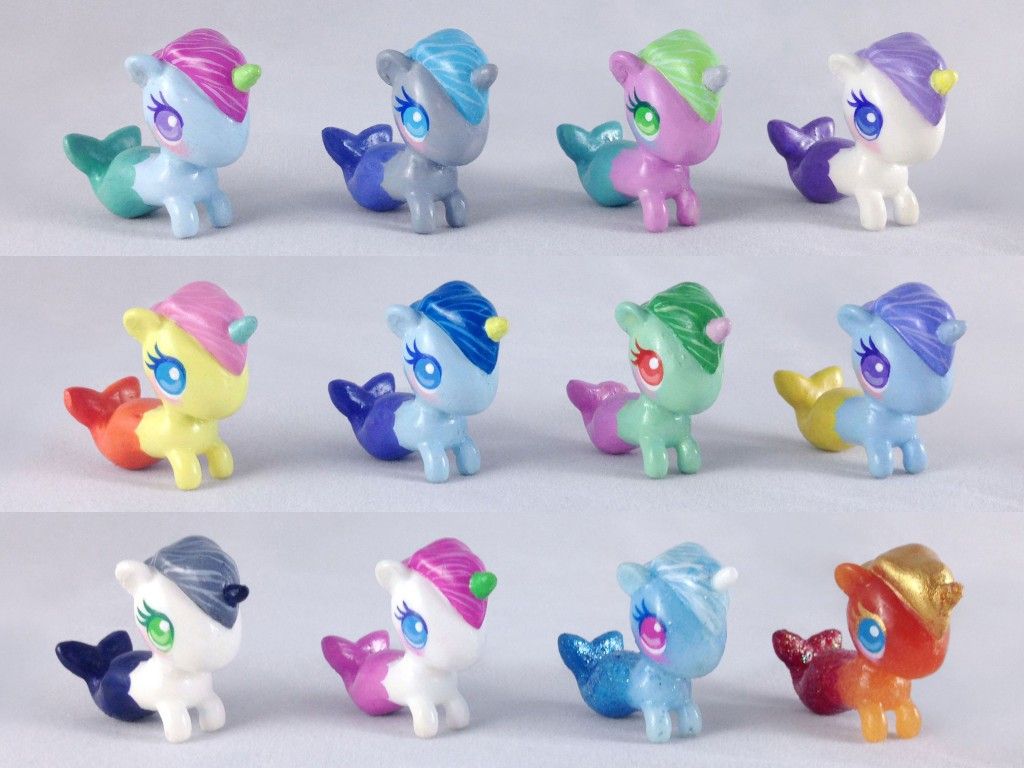 In conjunction with their release Mei-Jean will be having a two-day sale August 25-26. As an added bonus, ALL of Mei-Jean custom toys which includes a couple of the OG custom series!. All will have discounted prices during the two-day sale. You will be able to find them all at http://mjhsu.com/shop/ 
We will update you with more photos of the Baby Aquacorns as the release date comes closer, so stay tuned.
You can always request a custom toy or art piece by contacting [email protected] if you missed the ones you wanted.
Find Mei-Jean via http://mjhsu.com/ Twitter , Instagram.