Dimski aka Scumbag Mutant is ready to curse your Halloween! Dimski sent in some info for his new resin figure. Meet Axxab, The Cursed Serpent Demon. 

In ancient times there lived a serpent demon who assigned to harass humanity. But he actually interferes with a very disgusting way, which is often peeping young widows when they are in the bath, just to jerk off. Hearing that, God was angry and cursed the serpent demon to die in a horrible way. On his face, another eyeball arose wildness that finally made the serpent demon died from dizziness too much to see with his new eyes. Not enough stop there, the curse continues, on the day of 666.666 he will rise again haunted in public restroom to peeping until the end of time. Now Axxab has risen again while hunting the latest porn video.

In the story of Moslem beliefs, portrayed a demon who influences Adam and Eve before coming down to earth is in a snake form. This has actually become a reference for my design, a serpent demon who punished to be a horrible looking creature. Axxab is a half pocong and half snake, pocong itself also known as wrapped ghost, is an Indonesian/Malaysian ghost that is said to be the soul of a dead person trapped in its shroud. Known in Indonesia/Malaysia as kain kafan, the shroud is the prescribed length of cloth used in Moslem burials to wrap the body of the dead person. The dead body is covered in white fabric tied over the head, under the feet, and on the neck which very popular in Indonesia and Malaysia. Last, Axxab had a similarity rhyme with "azab" which means punishment (usually with death) from the God in Moslem beliefs.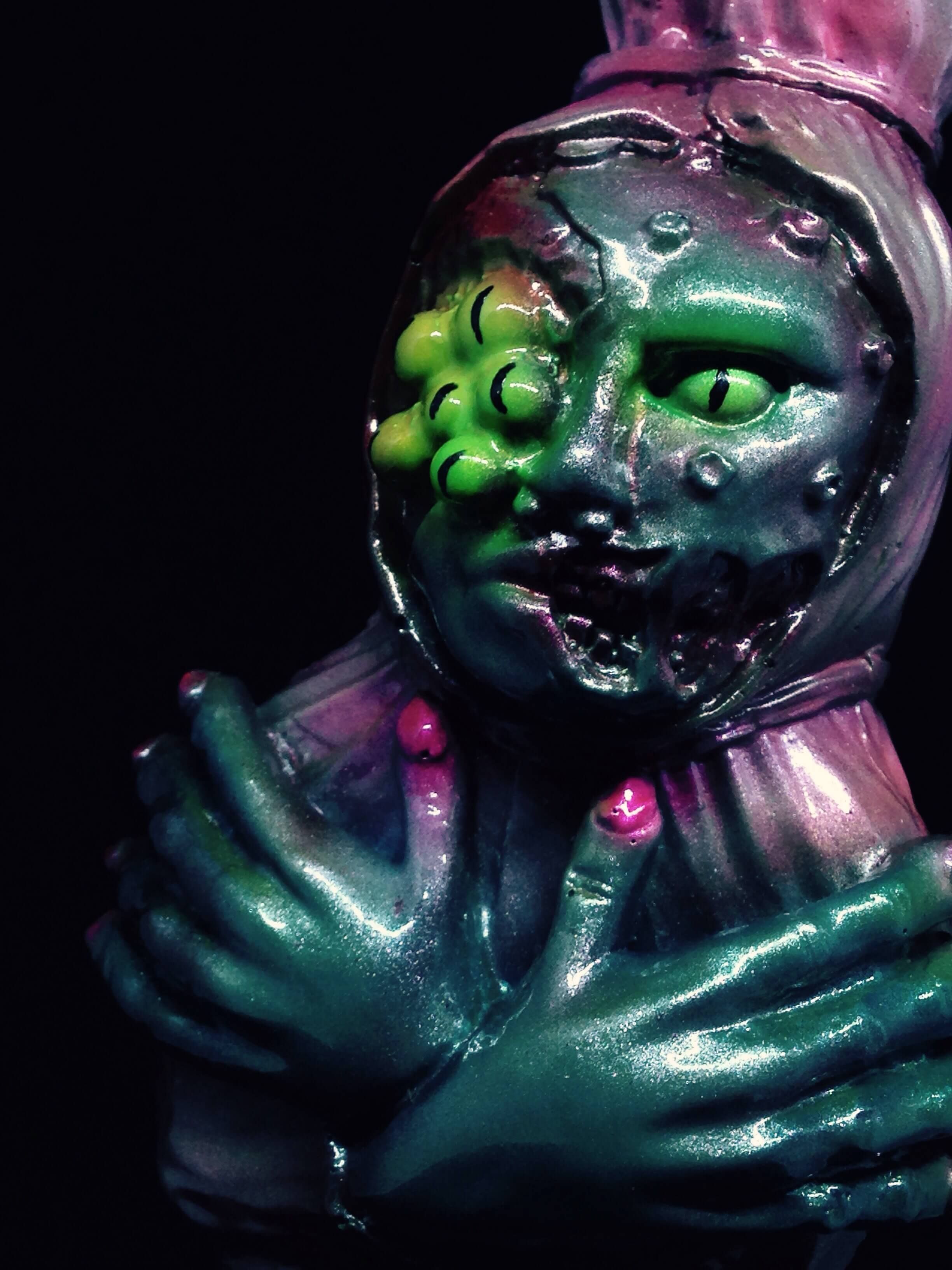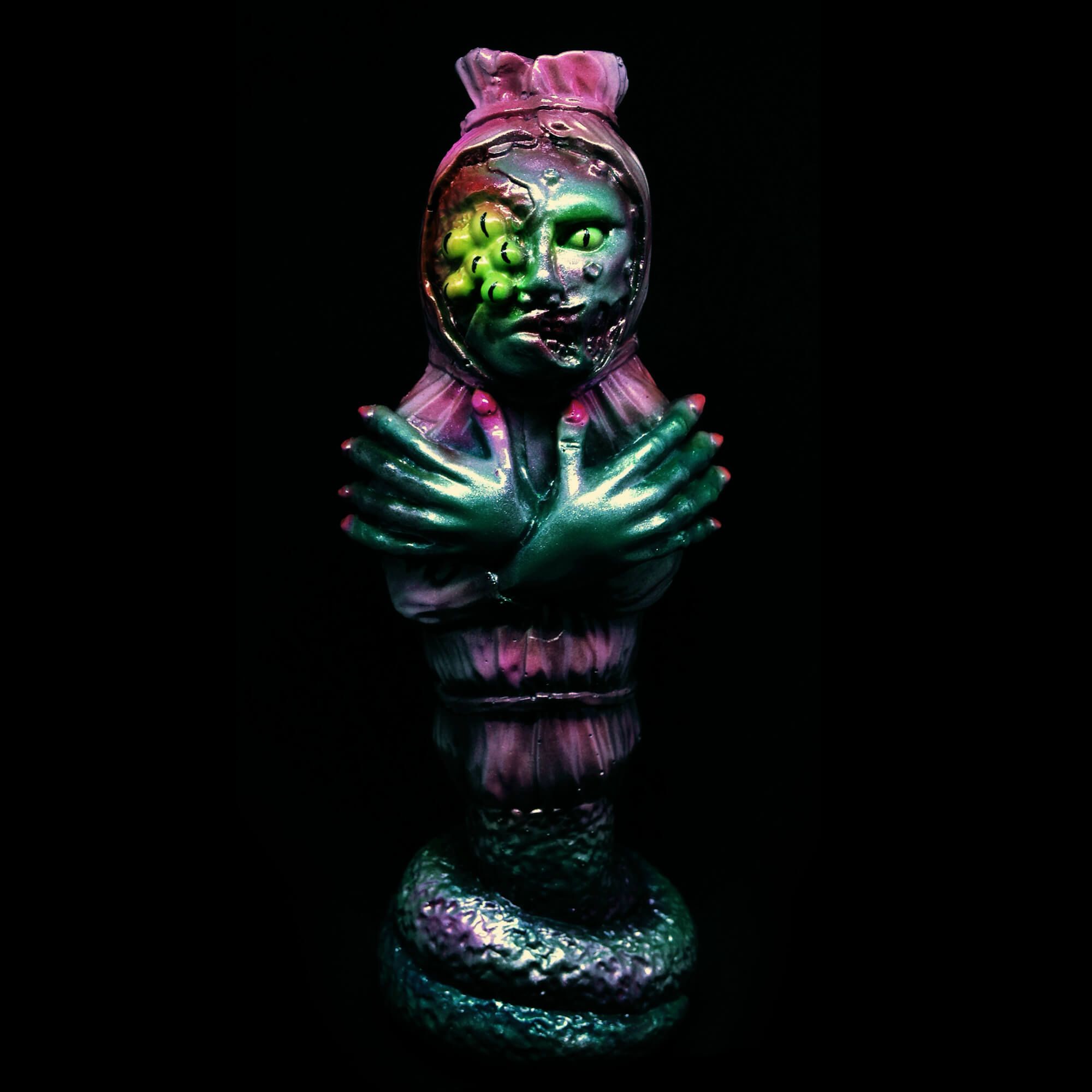 Narly as F! hopefully, Dimski can iron out the minor air bubbles seen in the photos, yet this is just a personal preference. Some collectors may like them. Digging the colour choices thou.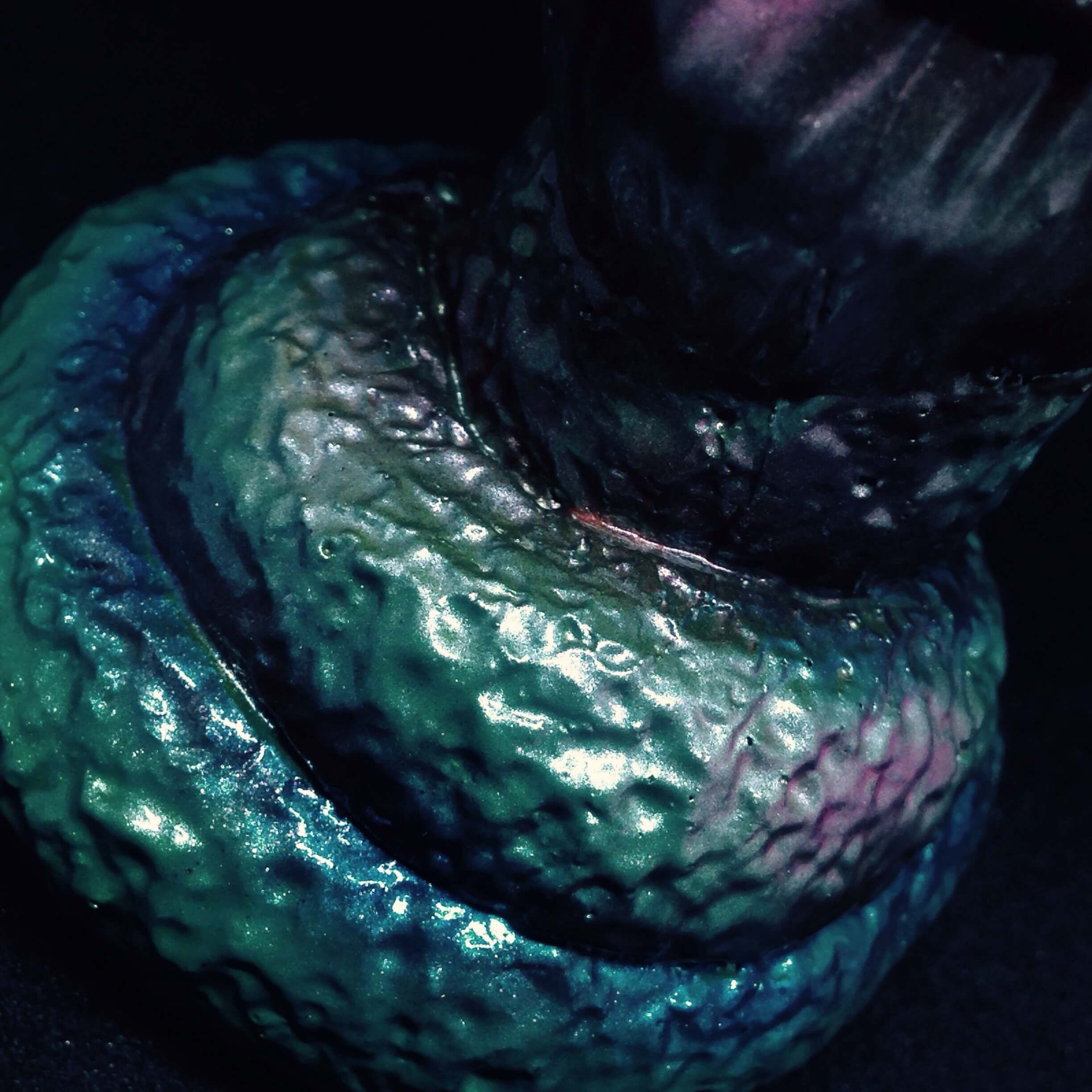 WHEN: October 18 for limited 10 pcs only and ready to ship in late October (Halloween).
Material: lacquer paint on resin
Size : 6,5″
Packaging: coffin box
Price: 60 USD (include shipping worldwide)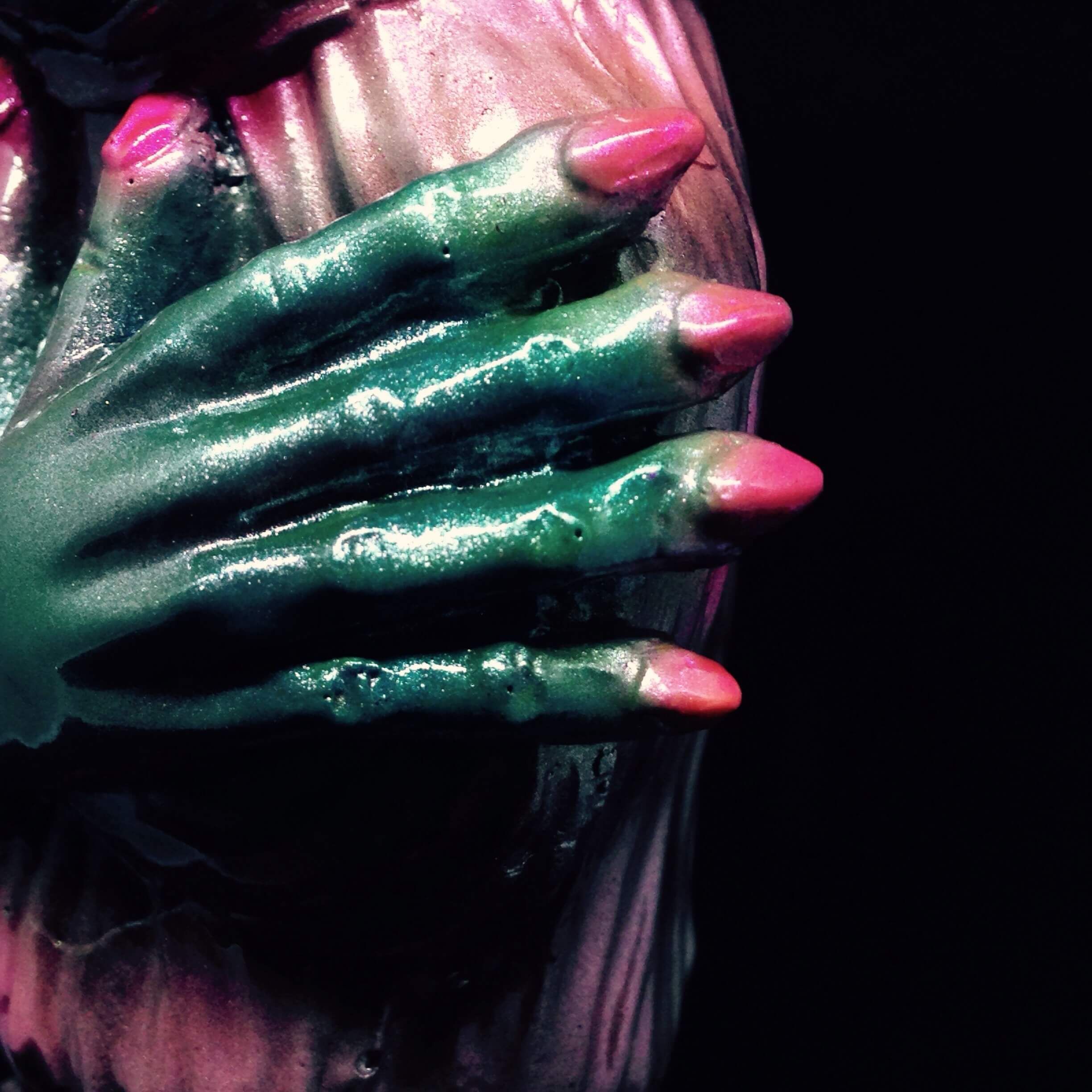 Scumbag Mutant at Instagram and scumbagmutant.bigcartel.com.