YES! One of our favourite kaiju's makes a return in a new cast.  We're talking about the beautifully creepy Autopsy Zombie Staple Baby & Gergle by Miscreation Toys. Not only are we suckers for sculpt but we also love marbled vinyl casts. So this is a win-win! A must have for every collector;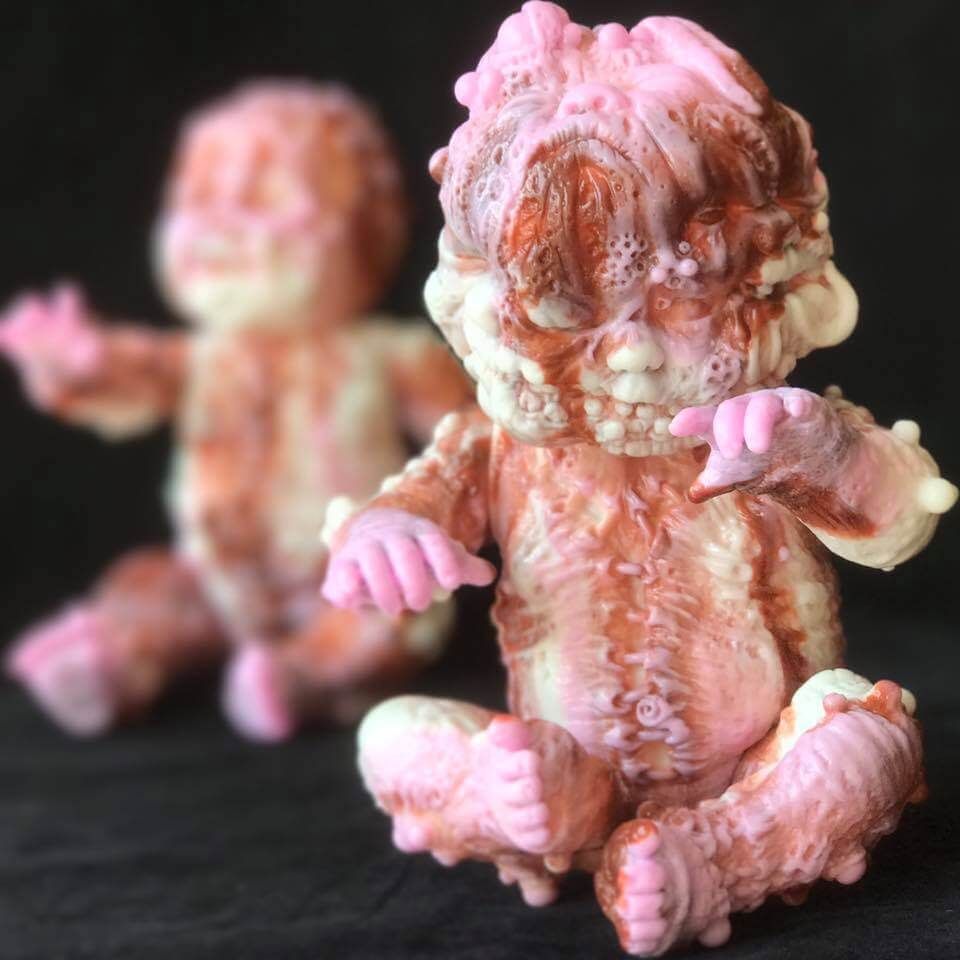 Strawberry, vanilla, and chocolate marbled vinyl. This cast is inspired by the neapolitan ice cream customs by Nicole Rimel aka "MyBlacksDontMatch" from the 2014 "Crawling Dead" toy show and Dcon.
$135 each or $250 for the set.
Note that this is an open run pre-order with no order maximums.
Sold through Lulubell Toy Bodega www.lulubelltoys.com starting Friday Feb. 10th through Feb. 17th Noon Pacific.
Don't sleep on these!
Follow Miscreation Toys on Facebook & Twiter.