Having the privilege of watching Jaime of ArtiqFox establish a good foundation and establish an ever-growing fanbase for wisplings and Spark-lings and all things ArtiqFox has been delightful, to say the least. ArtiqFox lit our hearts with Spark-ling when it caught our attention last year. Right now with everything being snapped up, next week we will see ArtiqFox's latest little gem 'Bubblegum Ash-lings' be released into the big big world. This little flame is cute as the others from ArtiqFox portfolio but this Bubblegum Ash-lings comes in this Bubblegum pink! we love this new character and our eyes sparkled as much as Bubblegum Ash-lings glitter. Don't you think Ash-lings goes well with Wisplings and Spark-lings?
Ash-ling the baby spark-ling has been a journey, this design started off as something simple that I wanted to use to test out colorways, but after some redesign it was too cute not to share!!! – ArtiqFox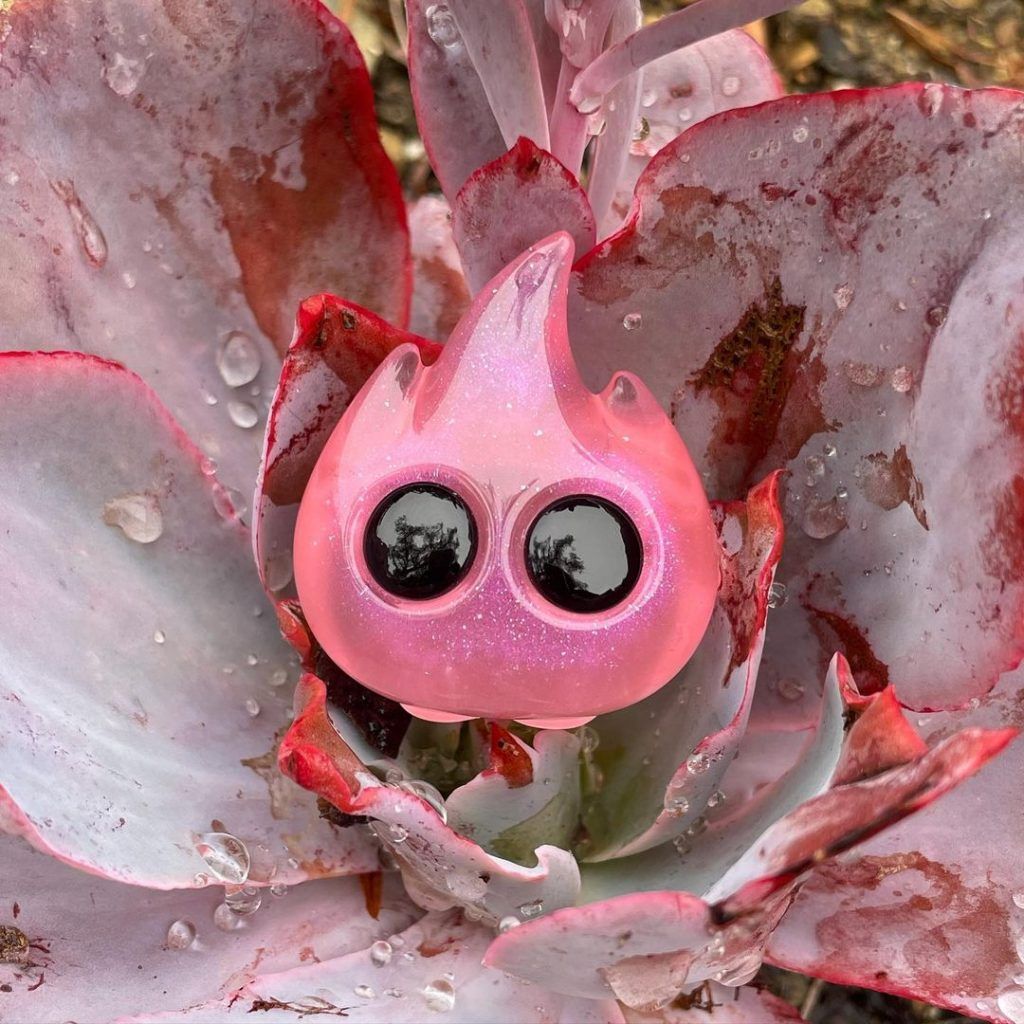 WHEN: There will be 20 'Bubblegum' Ash-lings dropping on Monday 12th July 2021 at 10AM PST.
WHERE: artiqfox.com
Find artiqfox via Instagram.
You can get your daily Designer Toy fix from our TTC Mobile App. It's free too! FREE! Download on the iPhone or Android smartphones. Search for "The Toy Chronicle" and all your Designer Toy wishes will come true! Pretty much.
Did we fail to mention IT's FREE.