It'll come as no surprise to anyone reading this post that the below release by Scott Wilkowski has SOLD OUT super quick. We wish we could have got the news to you sooner, but literally, as they went up for sale they were quickly snapped up by the growing army of Wilkowski collectors. You basically had no chance, sorry! That does mean you can spend some time looking at the three pictures below, and really appreciating the craftsmanship that Scott puts into his work. It really is on a different level to most, if not all.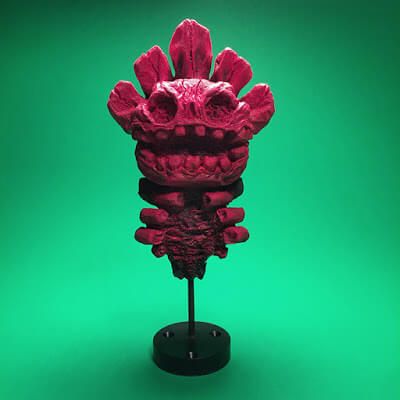 These three releases have actually been on an adventure together. The last four years they've been on display at Giant Robot's Biennale 3 at the Japanese American National Museum. Pretty neat, huh?! They quickly returned home to Scott, and now they're on another adventure to their collector's homes!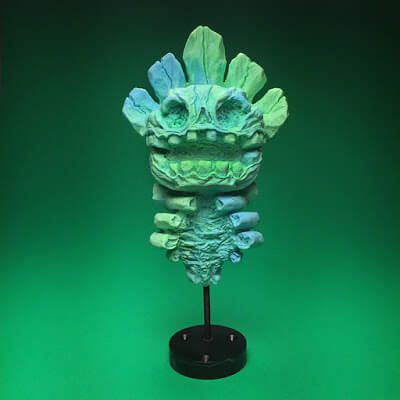 For reference, the two resin skulls above were almost 7inches tall with the base and sold for $100/£77. Whilst the Infected Flatwood below was $200/£154 and stood at over 5inches tall.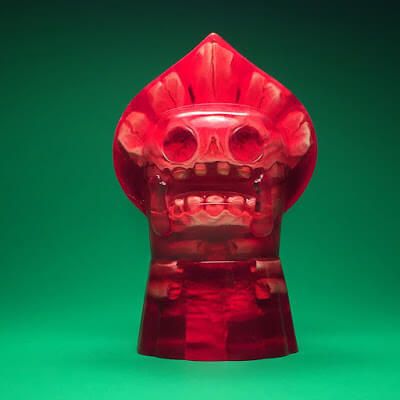 If you want to keep a close eye on future Scott Wilkowski releases, track him down on Instagram HERE.