One of the hottest artist right now has to be Patrick Wong. When preview copies of Abstract Riot were first exhibited at PiQ Products in New York City, Guzu Gallery in Austin, Texas, and shown in the April issue of Clutter Magazine the demand was huge so now it is set to be released! so mark the date and set the alarm clocks. We love the tongue and cheek of the use of Molotov with Micky and pepsi bottle.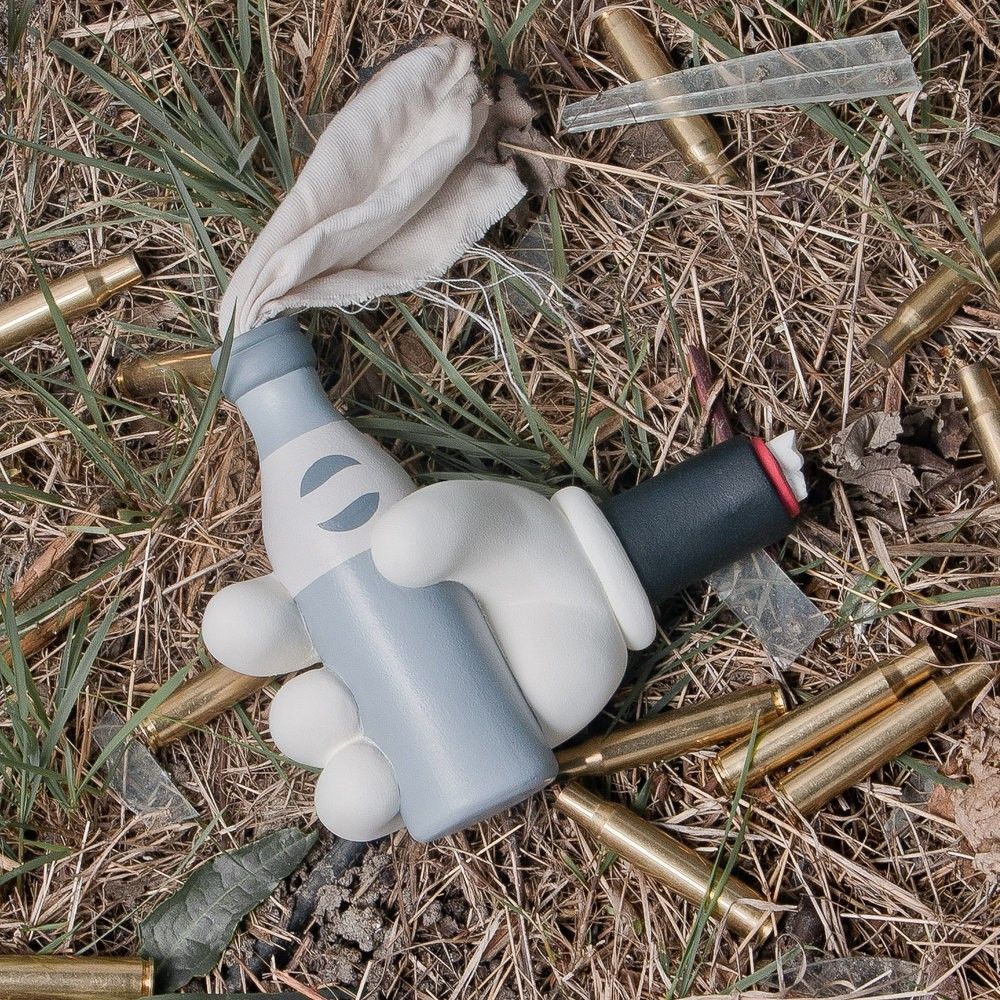 The finish looks spot on too, super smooth as always, as we expect no less from Patrick.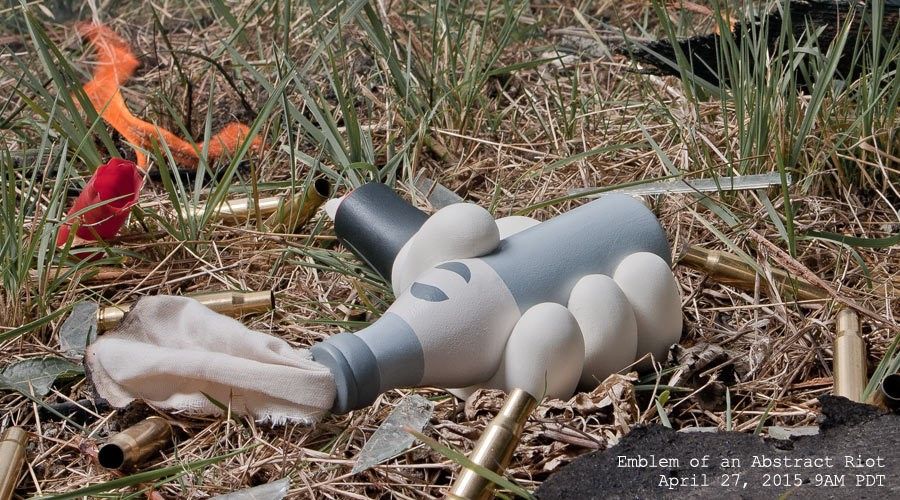 Emblem of an Abstract Riot is a limited edition original resin sculpture. Available to order online starting April 27th, 2015 at 9:00am PDT (5pm UK time)
Handcrafted by the artist and composed of 425 grams of solid resin. Comes with signed and numbered Declaration of Authenticity. The artwork is packed in charcoal foam and protected by Uline Indestructo mailer boxes.
Get it http://patrickwong.bigcartel.com/  Priced at $150 (around £101)
Stay in contact with Patrick Wong Via Website,  Instagram and Twitter.