With PTS 2021 cancelled last week, some things can be a blessing. We know it might sound selfish but it gives international collectors a chance to own sweet things like these! ABAO x Unbox Industries LITTLE MONSTER 'CANDY PUPPETS' They were set to make their debut at PTS and our hearts went into overdrive as these five ABAO LITTLE MONSTER 'CANDY PUPPETS' emerged! how devilishly cute! Unbox Industries are thrilled to present a brand new soft vinyl mini figure series from Abao. Her combination of creepy and cute has expanded the Abao universe with five designs in this debut series. if that wasn't enough these little monsters GLOW IN THE DARK!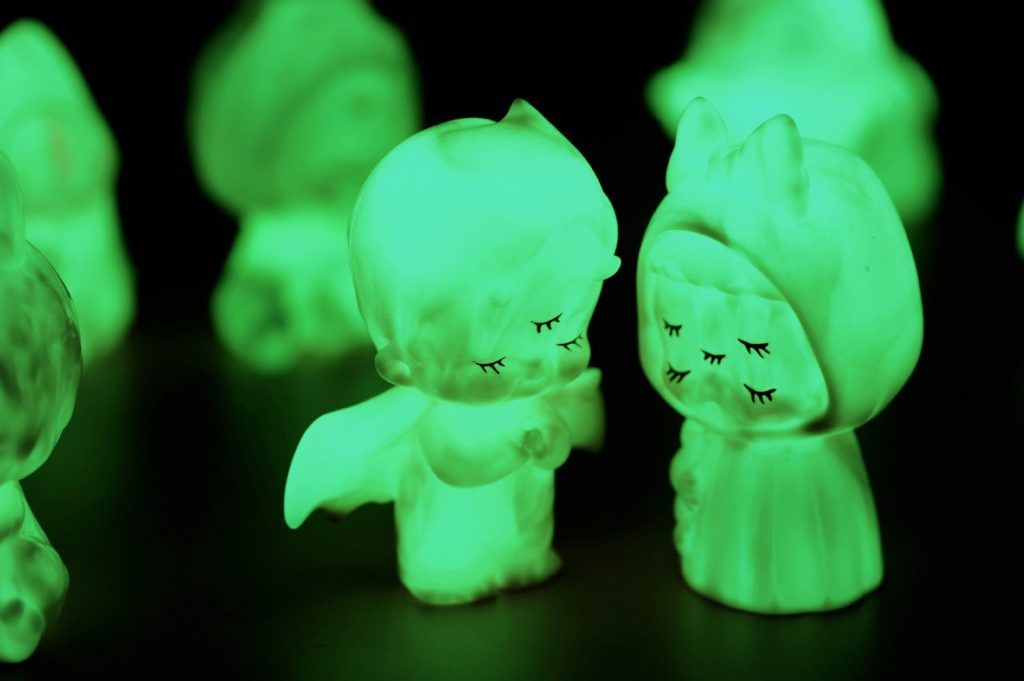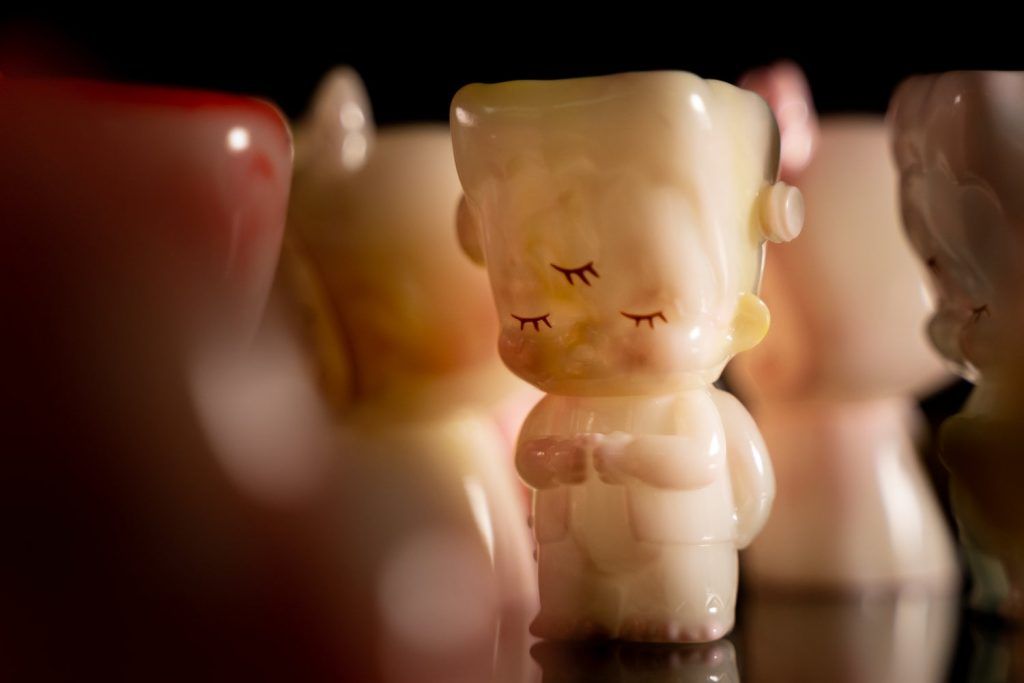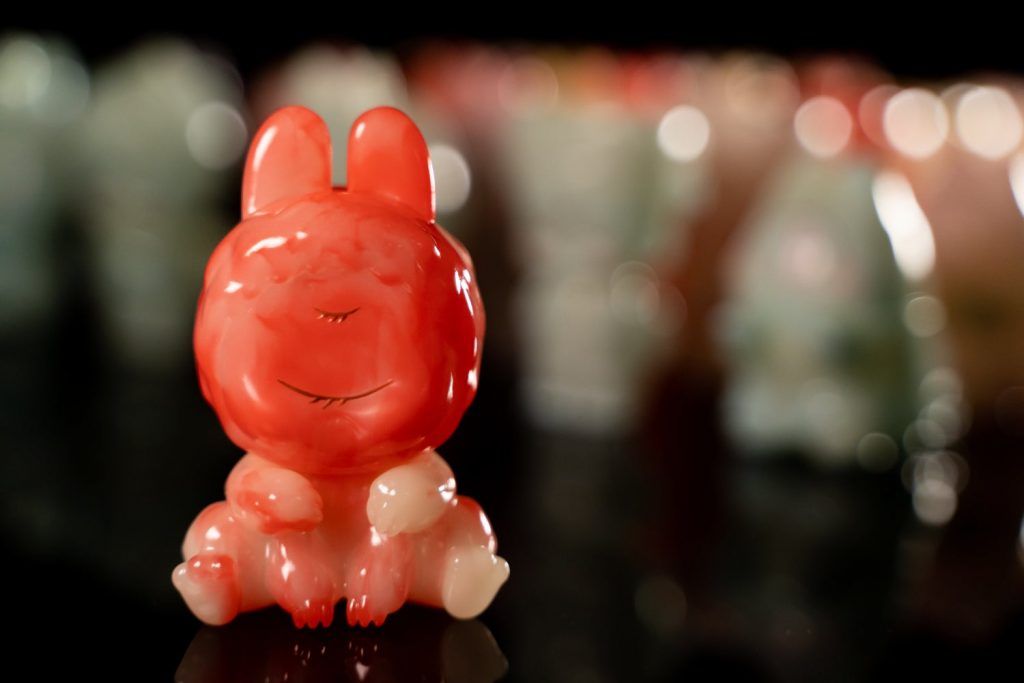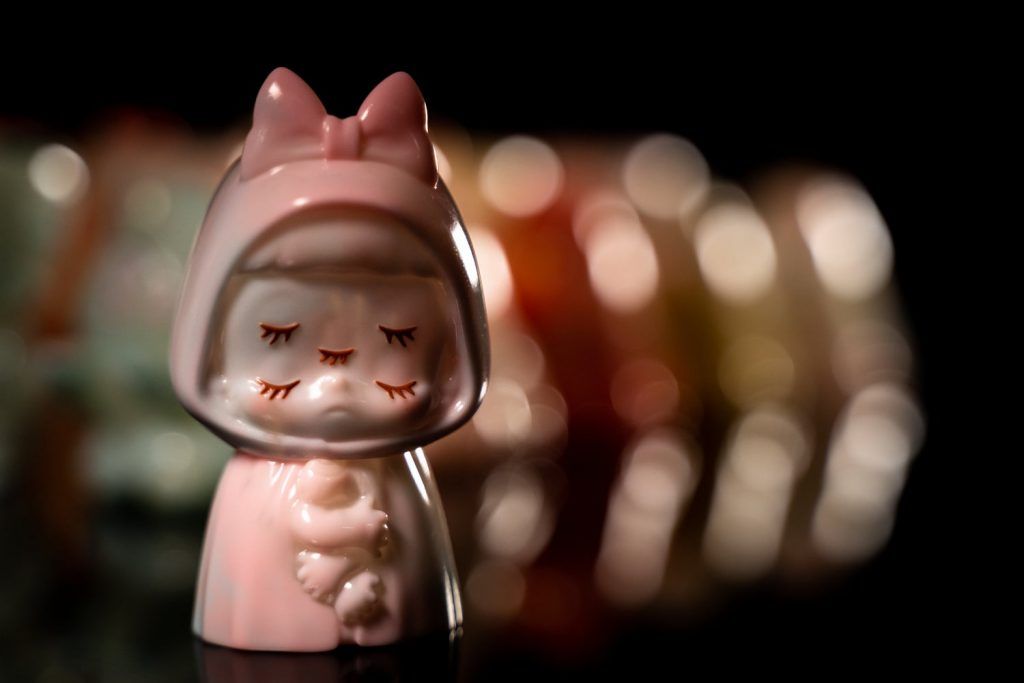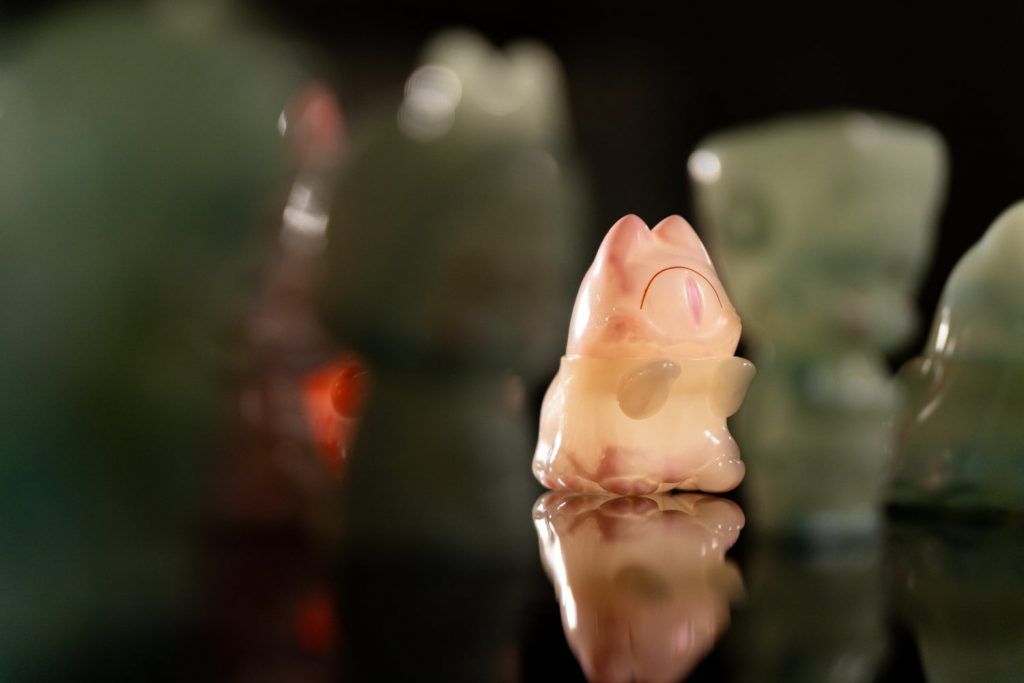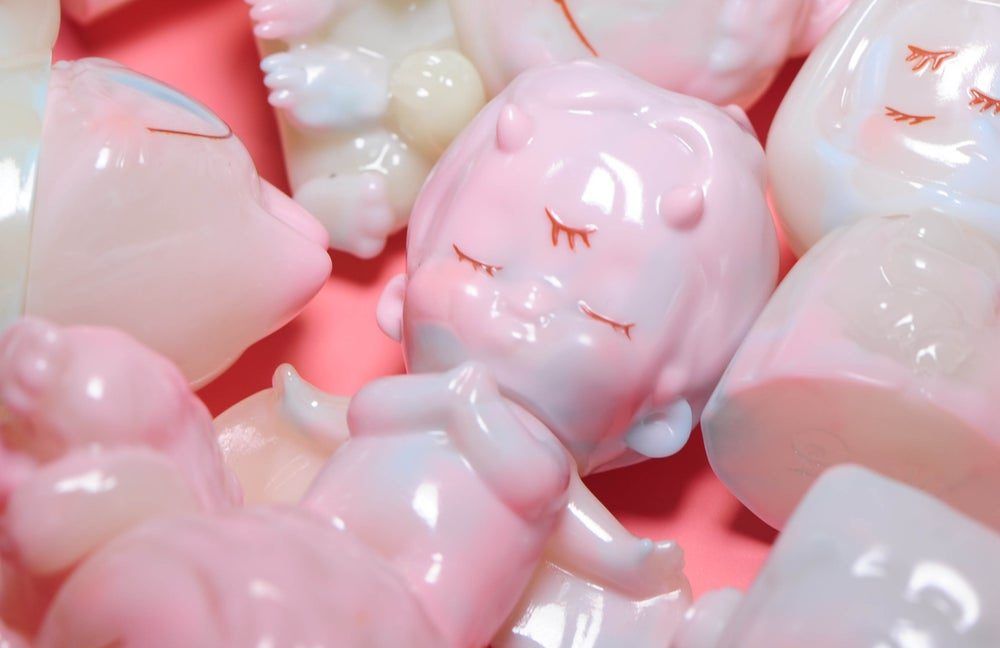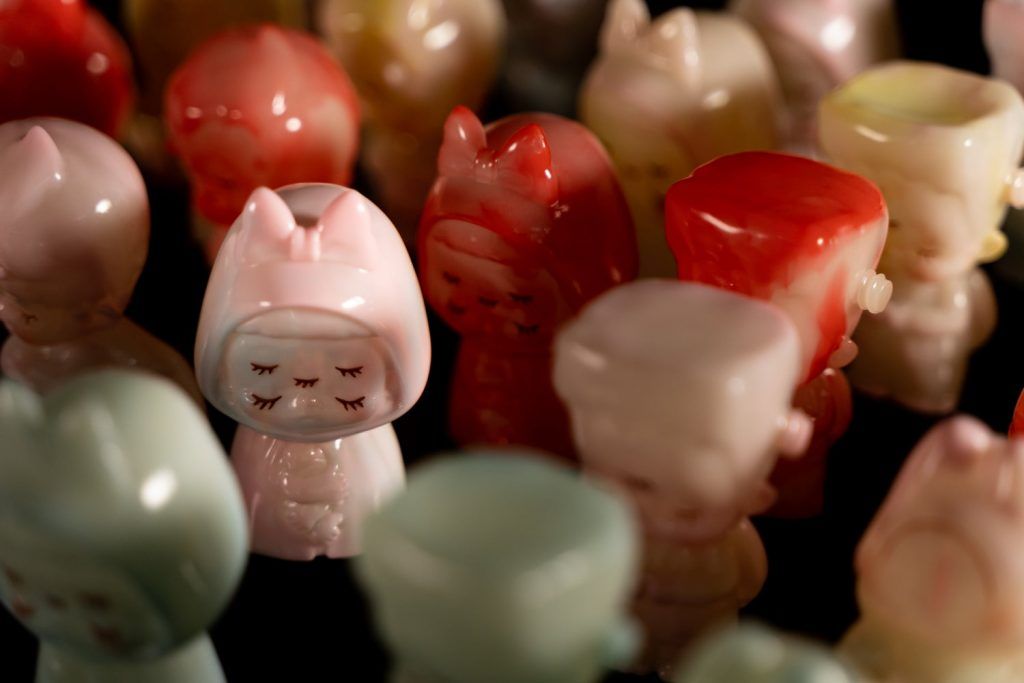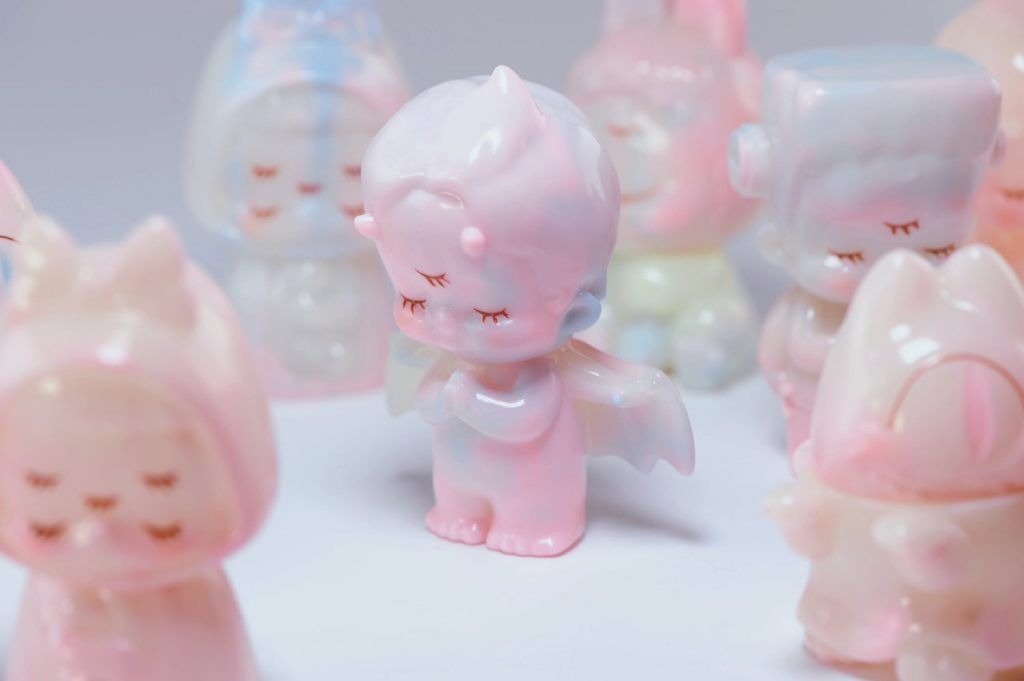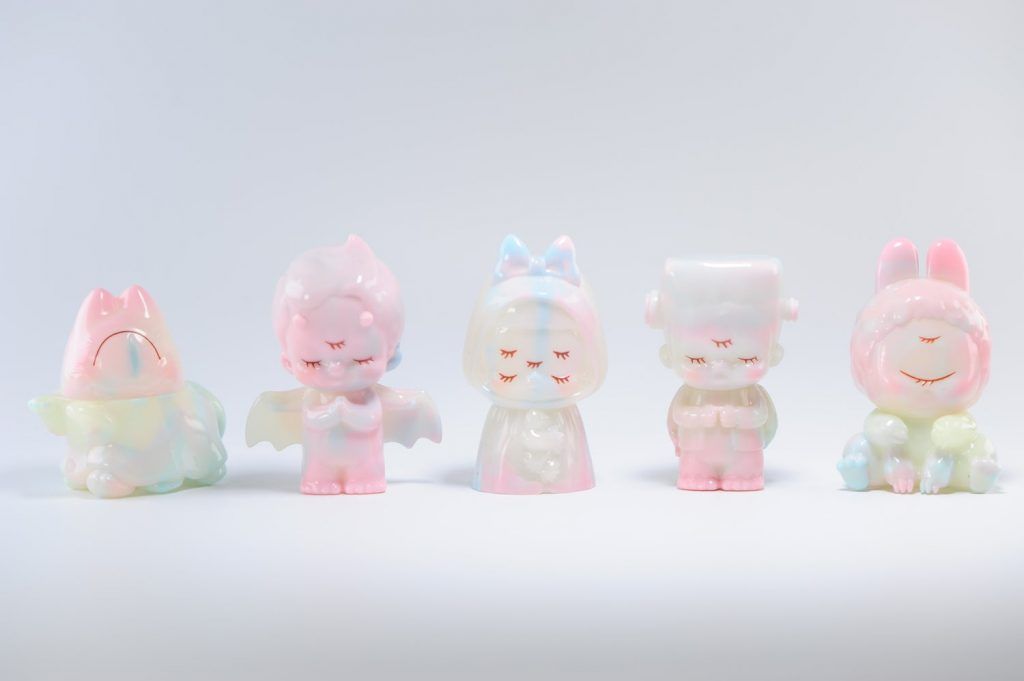 ABAO LITTLE MONSTER 'CANDY PUPPETS' FULL SET OF FIVE FIGURES
DIMENSIONS: APPROX. 3″
MATERIALS: SOFT VINYL
PACKAGING: POLYBAG & HEADER
ON SALE SATURDAY 14TH AUGUST
UK: 16:00PM
HK: 23:00PM
JPN: 00:00AM (15TH AUG)
NYC: 11:00AM
LA: 8:00AM
WHERE: http://store.unboxindustries.info/
PRICE: $125 USD for the set of 5 OR $25 USD each.
Please note that Unbox Industries will be sending out random colours that may differ from the images shown.
The multi-disciplined artist first captured our hearts with her 2D artwork via Deviantart and the unforgettable resin/plush Call Duck and now RAABBIT. Welcome to the world of ABAO. Similar to the previously released resin edition, we get to see it in its glory.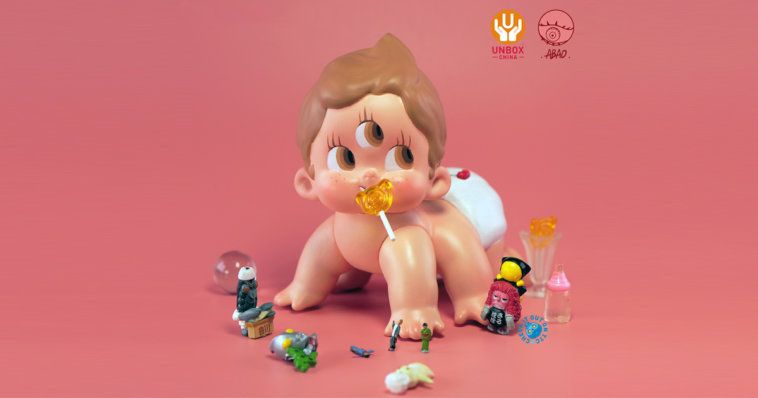 Lets hope Unbox gets Call Duck produced too!
Find ABAO on Deviantart and Instagram.
You can get your daily Designer Toy fix from our TTC Mobile App. It's free too! FREE! Download on the iPhone or Android smartphones. Search for "The Toy Chronicle" and all your Designer Toy wishes will come true! Pretty much.
Did we fail to mention IT's FREE.