Taiwanese based Toy Company VISUAL ARK and Arkiv Vilmansa have joined forces with to bring you high quality toys and innovative products. Artist Arkiv Vilmansa the creator Mickiv brings you the latest colour way of Mickiv. Some say Mickiv was the best release of 2014. In the new year of 2015 the black version Mickiv Back Coma was released so now the whole range is set to make its mark once again.
"I'm a half animal and half dream"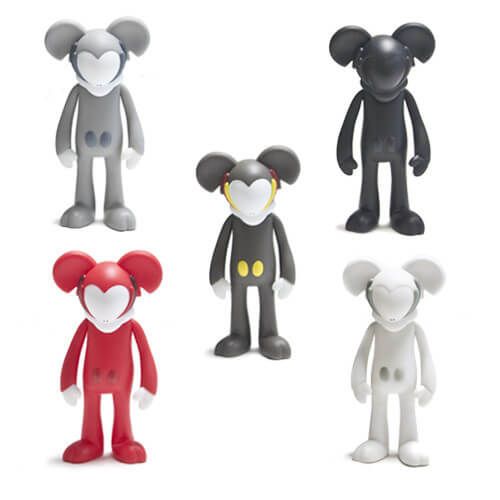 [slider source="media: 46934,46935,46932,46933,46936″ limit="100″ width="800″ height="800″ title="no" pages="no"]
The 8inch vinyl figure are limited to 200pcs worldwide priced at  USD$100 (Global shipping included) (around £66). Just a word of warning the Mickiv Classic Grey edition sold out in minutes so if you want it do not snooze.  Our friends at http://martiantoys.com/ has secured all the colours including the much wanted OG version!
"Arkiv Vilmansa's "Mickiv" is an instant classic. Any self respecting designer toy collector has to have at least one of these color variants (if not all of them). They make a killer canvas for customs too! Arkiv hails from Indonesia one of the burgeoning hotbeds of the designer toy scene. Prepare for the onslaught…"- Martiantoys.com
~8 Inches Tall
Comes in 5 Color Variants