Sergio Gallegos is the man behind "Vuitbits" re-creating heroes from the 90´s video games into 3D pixeled figures. Armed with 3D printer and a background in electronic art and digital design, he started experimenting with 3D printing by building his own 3D print with the help of an open design found on the internet, Vuitbits was born. The Barcelona native now has a few pixeled figures up for sale at http://vuitbits.bigcartel.com/.
Green Mushroom 
The famous mushroom / mushroom Mario, always delivering happiness to all who try it.


Height width 8 x 8 x 8 depth ( cm ) Priced at €70.
Título: Tentaculo Purpura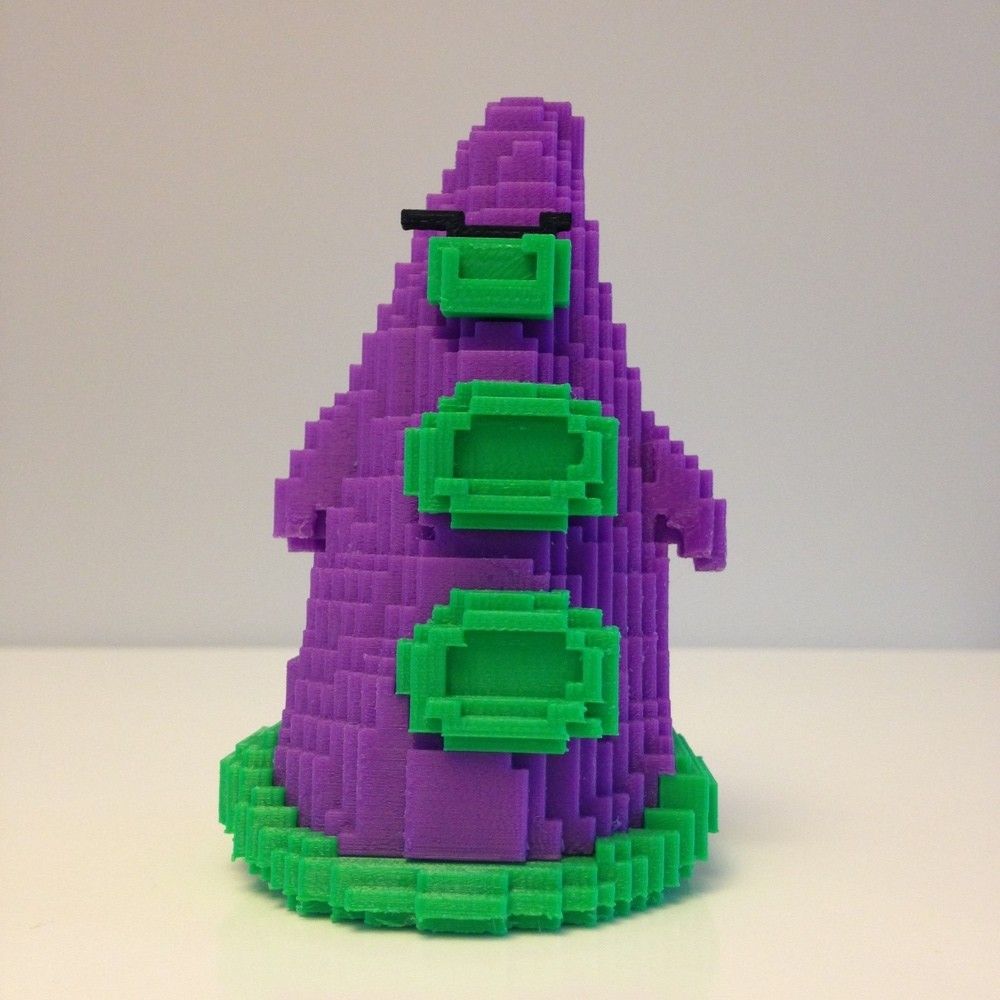 Height 10 width x 6 x 6 depth ( cm ) Priced at 

€

70.00.

BERNAR & Sonic these two are now sadly sold out.
You can get them at http://vuitbits.bigcartel.com/
I think Vuitbits work is great but just needs to eliminate layer lines or smoothen them down the 3D Print and maybe make some of his own characters. Never the less they would look great for the retro gamer and would go well in anyones collection. Head over to his blog some time site sometime http://hop3fully.com/ you can also follow Vuitbits on -> Facebook and Twitter: @Vuitbits