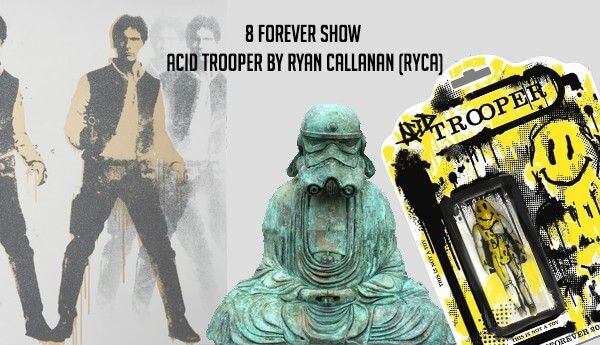 British artist RYCA (Ryan Callanan) is hitting it hard the months a head having his work showcased across two galleries ink_d gallery, Brighton and Lawrence Alkin Gallery, London.  Acid Trooper is one of his toy/art creation and will be available at both of the galleries and also the Moniker art fair where he has a Trooper Art Wars helmet on show.  
8 Forever will be my most evolved 3D works to date. 'Pressure painting' is a completely new, fresh idea that I have been working on for over a year. It is a celebration/extermination of toys, childhood memories, solving adult problems of having no space left for the things I want to collect (toys)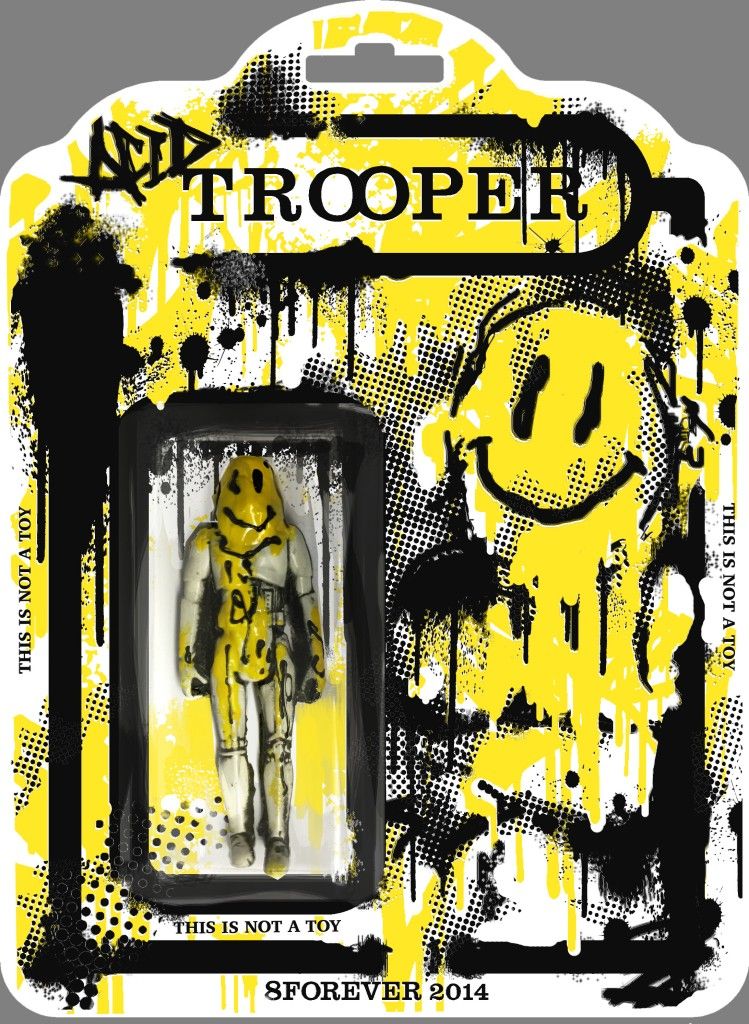 Here are a few sneak peeks at whats on show.
'zen trooper' was inspired from my trip/show earlier this year to Japan. The buddah at Kamakura was magnificent, huge but at the same time very peaceful and tranquil. The Zen trooper is in meditation, contemplating his life, path and questioning war..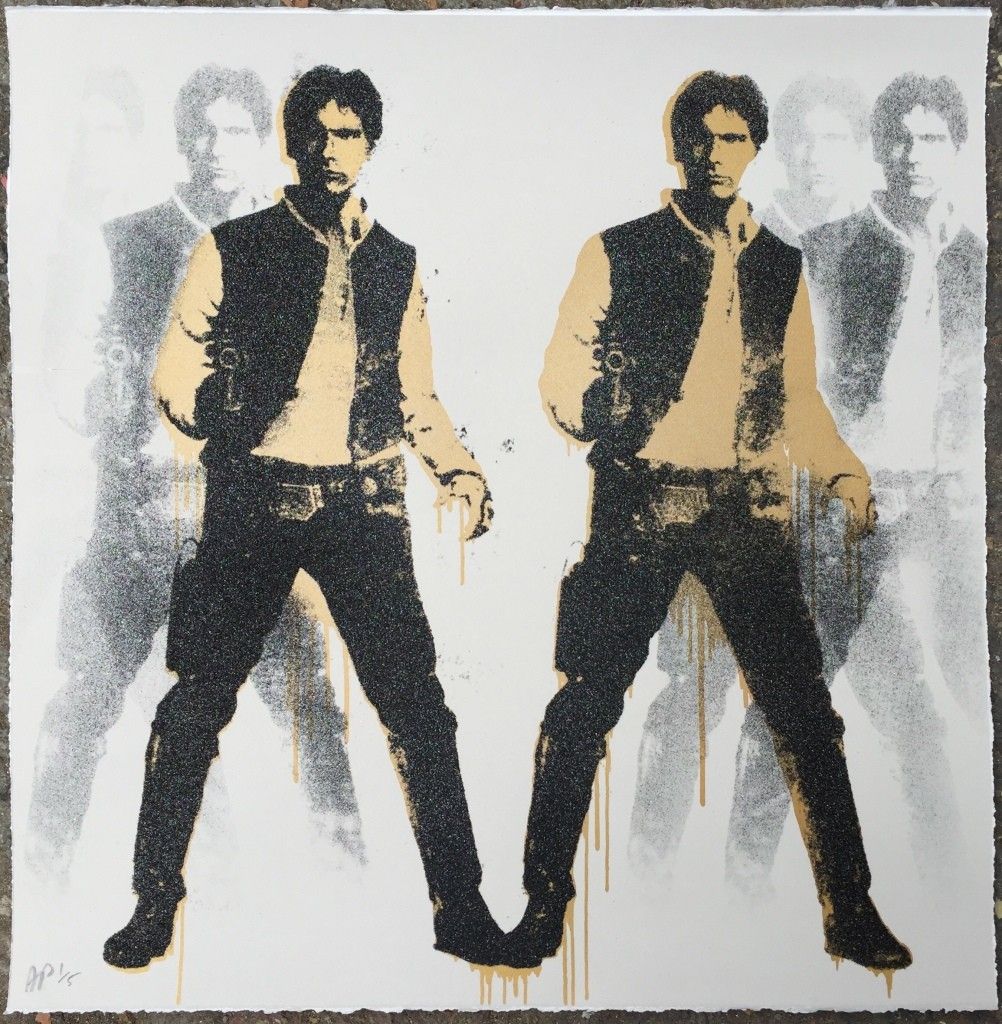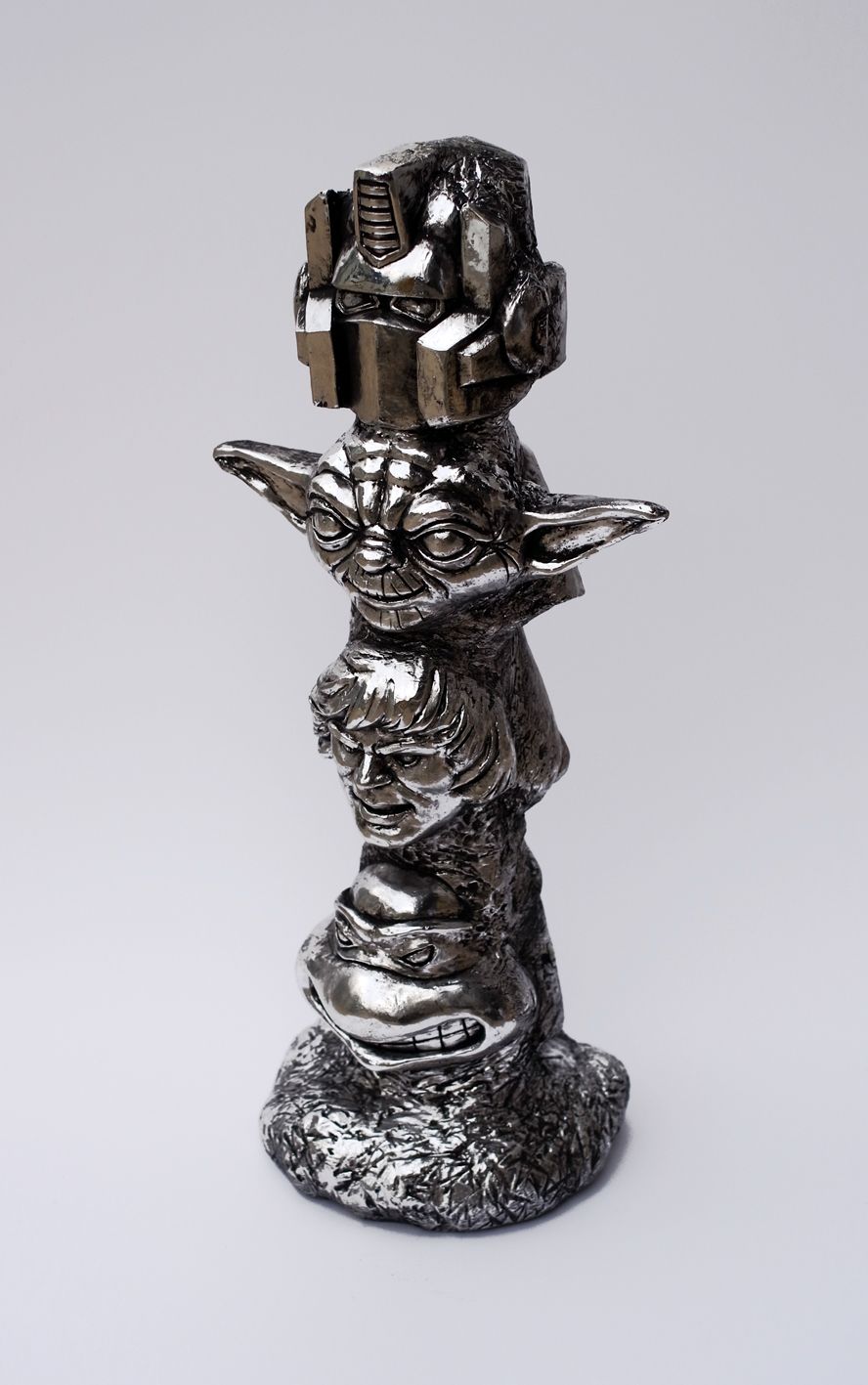 You can check our the interview by Lawrence Alkin gallery on Ryan, what's expected and whats the mindset of the shows and his art.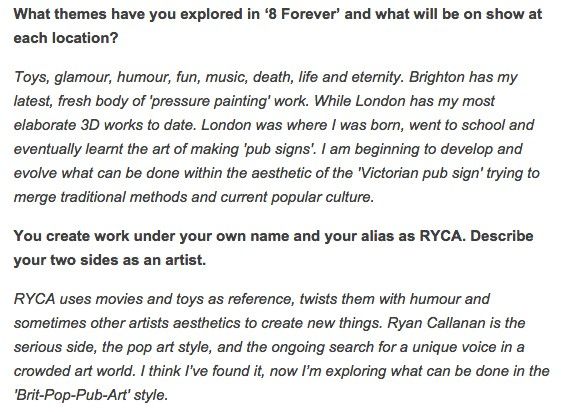 At Ink_d gallery, Ryan's work takes on a different, never-before-seen form; with the space filled with works created by a brand new technique which the artist calls Pressure Painting. Here, iconic characters from the artist's toy collection including He-Man; Darth Vader and the Mutant Ninja Turtles are placed under extreme pressure and moulded with clear granular plastic to create fused distortions of themselves.
Meanwhile in London, at the Lawrence Alkin Gallery, large scale pieces of intricately crafted 3-dimensional glassworks display the artists extraordinary skill within the medium, honed over 15 years as an industrial sign-maker. In fact, examples of Callanan's work on pub signs surround the Soho gallery on all sides; to the west at The Tottenham on Tottenham Court Rd and to the south at The Cambridge on Cambridge Circus.
For the artist's considerable fan-base which notably includes Norman Cook, Russell Brand and Serge Pizzorno from Kasabian these two bodies of work will be unmissable; with trips to both galleries a necessity.
Private view will take place on Friday 10th October from 6.30-8.30pm. To attend please RSVP to [email protected]
11 OCTOBER — 9 NOVEMBER 2014
Email Lawrence Alkin Gallery
Tel +44 (0)20 7240 7909
Lawrence Alkin Gallery
42 New Compton Street
London
WC2H 8DA
Ryan's Website http://rcalla.otherpeoplespixels.com/home.html
(all Information lifted from http://www.ink-d.co.uk/ and Ryan Callanan )