The INVASION IS REAL! You can run but you can't hide. In the dark night, black manta was found on the coral reef. Their shell reflected a strange fantasy and light when they were illuminated by light. They are so mystical. Just like aliens of the fiction movies. And now, Black mantas are landing and reaching the world. 深海黑魔鬼 – black manta was born! Hong Kong based Manta Toys has now unleashed the 黑魔魚 – Black Manta will 黑魔魚 – Black Manta be the new king of the seas?! We are really digging that shimmer of colour and the double cast effect mimicked on soft vinyl!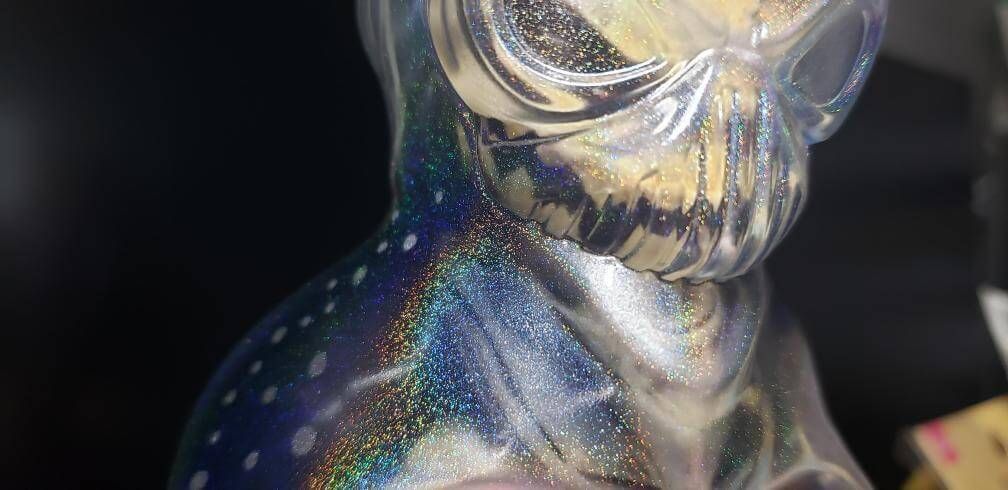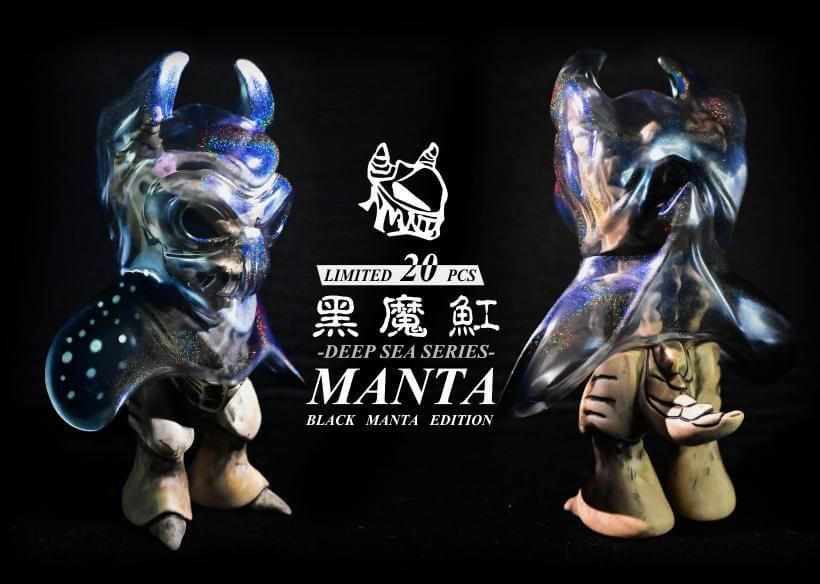 深海黑魔鬼 – black manta 誕生了! 特別報導!在黑夜中的一處海礁上發現 黑魔魚 – black manta 的蹤影,當目擊者以光線照射牠們,牠們外殼般的外甲就會反射出奇怪的幻彩閃耀光彩,就像科幻片看到的外星人護甲一樣。身體的外形就像小惡魔的樣子,大身如化石般的硬朗,披著光滑幻彩外皮,保留著魔鬼魚的獨特花紋。魔鬼魚在某地區被譽為海中的外星人。深海黑魔鬼 – black manta 就像魔鬼魚的代表著陸地面正在探索陸地而裝備自己,牠們的目的是為了什麼?看來要親自問問牠們! 你會遇到牠嗎 ? 遇到的你不妨拍照給我知道 !
深海黑魔魚 – black manta pre-order now : The toy will be shipping estimated mid-November
WHEN: Pre-order NOW
WHERE: https://bearinmindtoy.boutir.com
size : 6 inch
Material : soft vinyl
Price: HKD 399 /USD 52 Shipping fee : free for local shipping /+USD 5 for oversea shipping Pay by paypal (+5% for the charge) /FPS
Find Manta Toys via Instagram.
If you want to get your Designer Toy news first, you should look to download our new TTC Mobile App. Designer Toy news direct to your smartphone. No dealing with social media algorithms.