With a show of love, Chino Lam is ready to give you or your loved one Valentine's day surprise with his 情人節 Valentine's day JIRO! Does the colour look familiar? Tiffany Senpai JIRO (in our eyes better than a Tiffany right, HA) This limited release will be held at various Asia stores which include Toystation, Playtoysforever, gachabox and Chino's WeChat group. With the virus hitting Asia hard, Chino and retailers have set up the release as a lotto-style and photography entries so collectors won't have to form huge groups for a breeding ground. Like we said previously meet Maguro Senpai's younger brother, JIRO! Chino has been breeding a new school of fishes and little JIRO has stealth-like skin to protect him from the evil creatures in the deep oceans! Who would want to harm JIRO?! look how cute his oversized head with those big innocent eyes? This Valentine's edition has the same mouth style as the alternative black edition that you saw last month.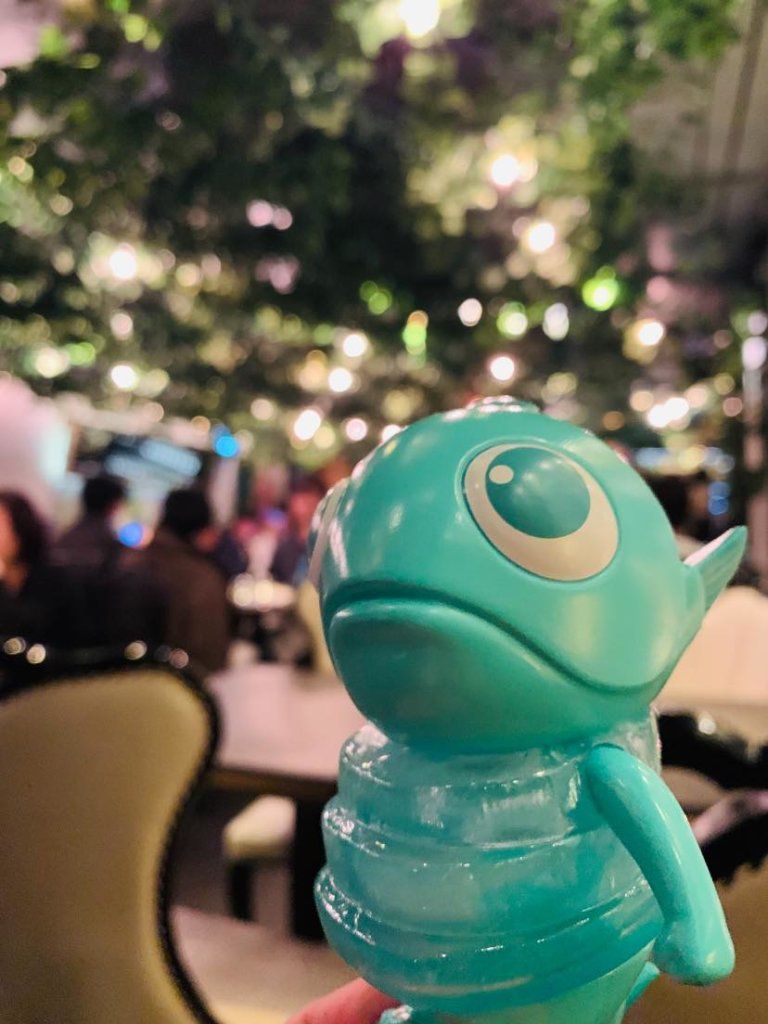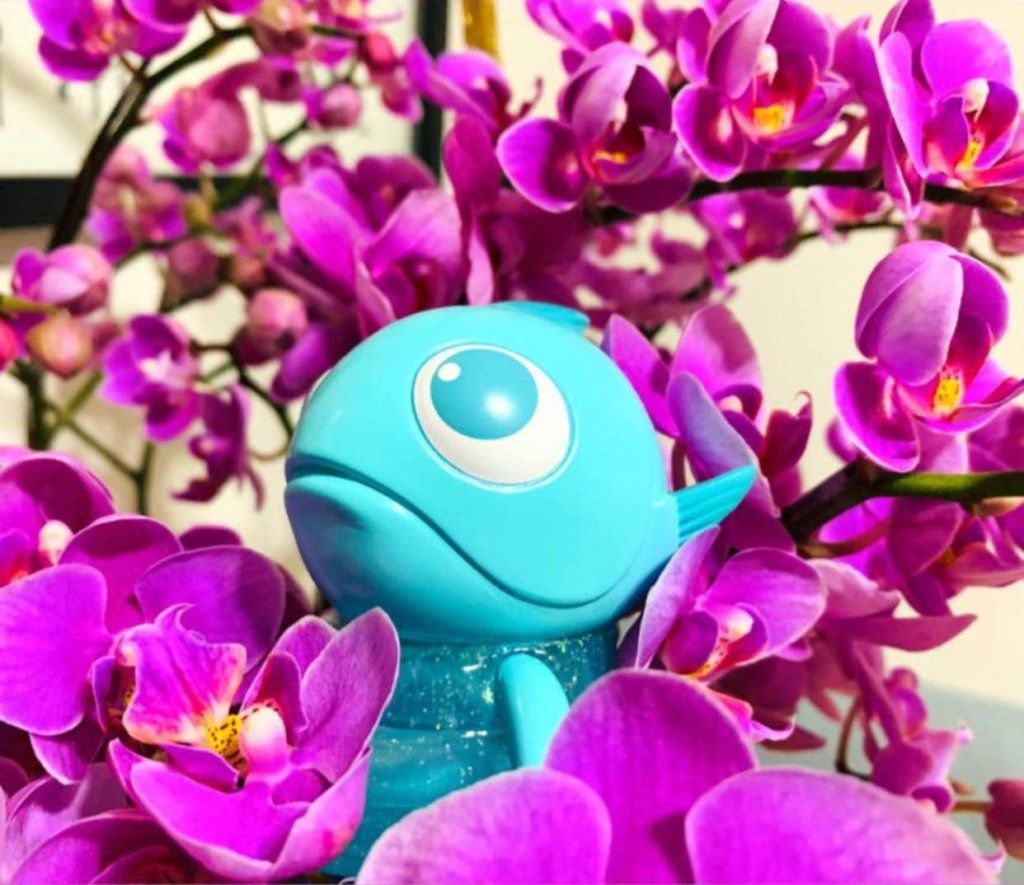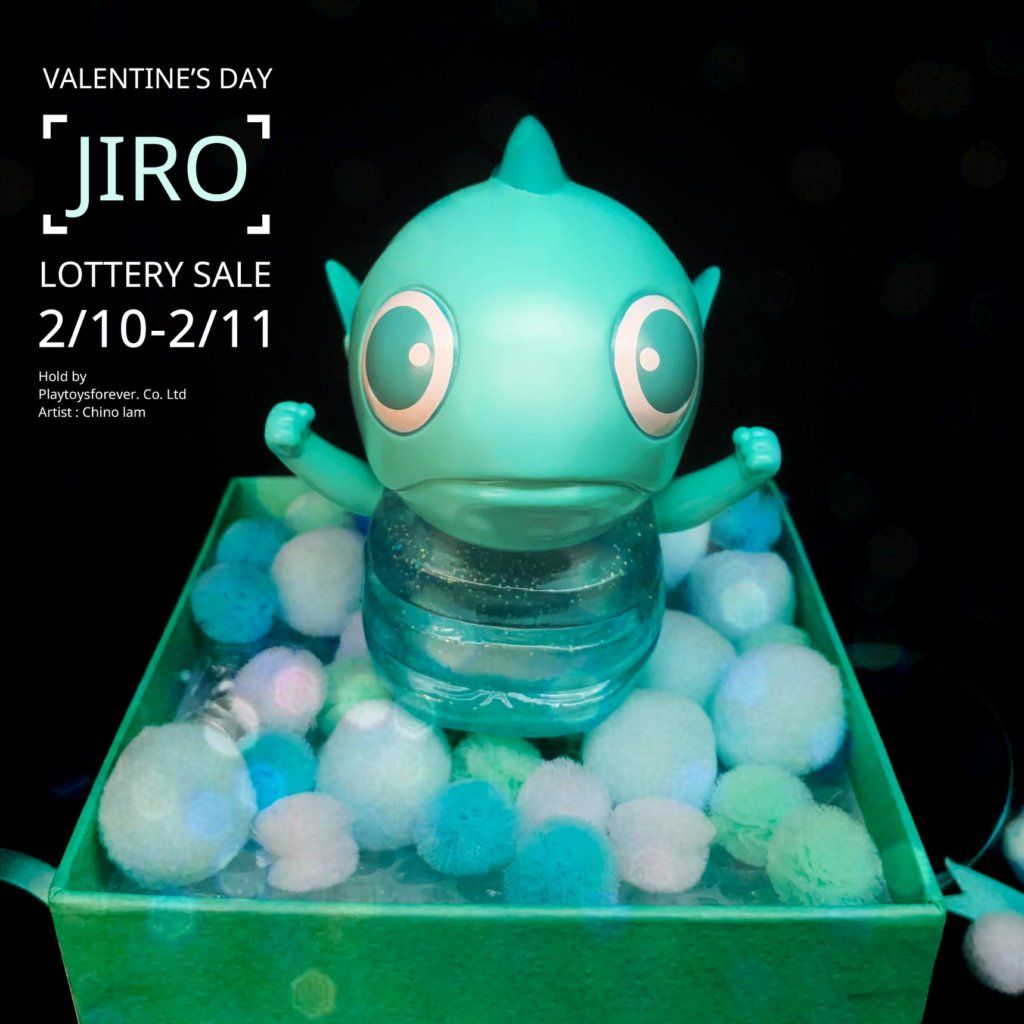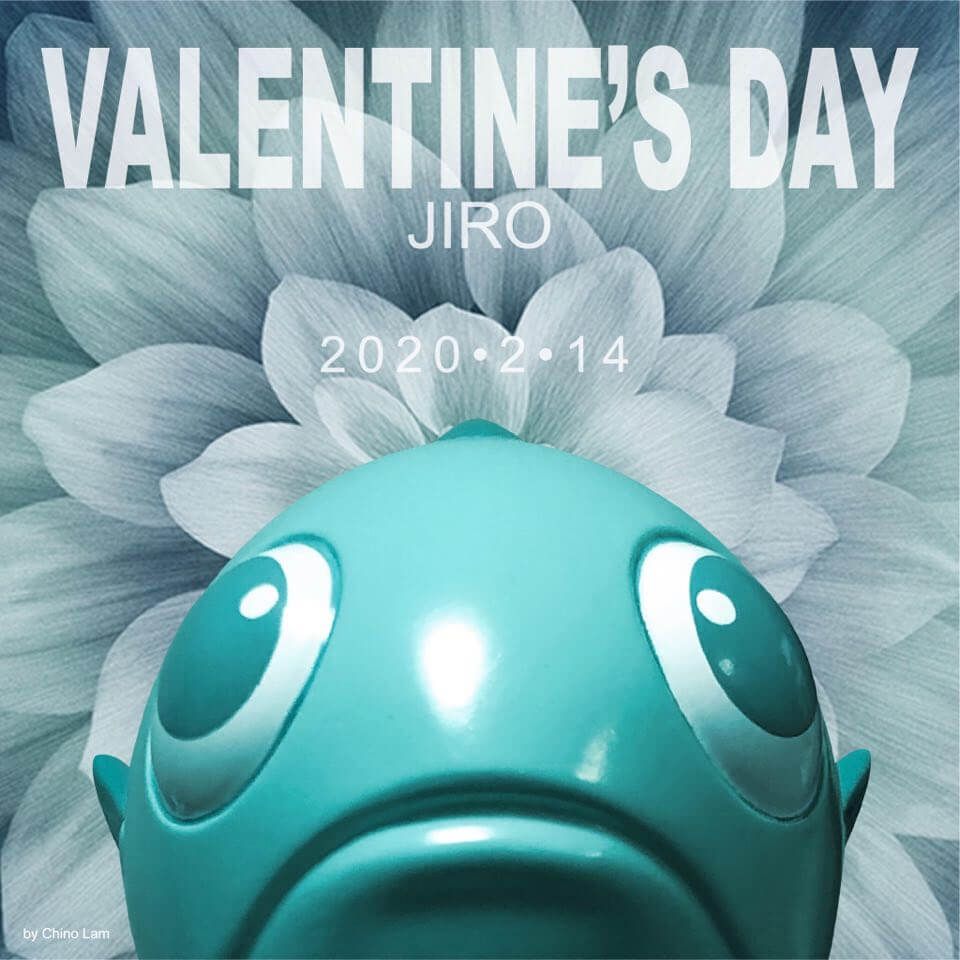 VALENTINE'S DAY JIRO
今次情人節活動,我哋會以拍攝chino產品為主題,請各位拍攝一張有創意或有趣嘅照片參加,到時我哋會選出30位,可以購買今次活動嘅Jiro
購買方法
購買客人需要於指定時間將姓名,電話號碼及攝影一張CHINO LAM 產品照片,電郵到toystation[email protected]
標題請註明VALENTINE'S DAY JIRO
我們會選出30位攝影出色照片,作為今次活動可購買VALENTINE'S DAY JIRO嘅購買者!
活動開始時間:由即日起至2020年2月12日 21:00截止
勝出購買者,我們2020年2月13日會以WhatsApp通知,購買需於2020年2月14日15:00-21:00前來本店購買,過後會取消購買資格
We will have a photography event this coming Valentine's and the theme is 'Toys of Chino'. To join, we invite everyone to submit creative and amusing photos. 30 photos will be selected to purchase Chino Lam's JIRO.
How to Enter
Event begins now until 21:00 on 12 Feb 2020.
Email to [email protected] Please indicate the title VALENTINE'S DAY JIRO your name, mobile phone number and your own photo of any of Chino's Toys as theme.
30 photos will be selected, based on creativity and originality, to purchase JIRO on Valentine's Day.
Winners
Winners will be notified by Whatsapp on 13 Feb 2020.
Winners must come in person to Toy Station on 14 Feb 2020 any time between 15:00 and 21:00 to purchase Chino Lam's JIRO.
Winners who do not purchase within this time period will be considered their purchase forfeited.
2500 TWD / 限量20pcs
尺寸:約10cm
材質:搪膠
彩盒包裝
收件時間:2/10 19:00 – 2/11 19:00
Email 到 [email protected]
附上以下內容:
主旨: I LOVE 魚
1/ 一年內購買Chino lam 作品的露天或是臉書帳號
2/ 店取請提供聯絡資訊 ( 姓名 電話 )
3/ 如需寄送請提供寄貨資訊 ( 姓名 電話 小七超商 )
*此活動限台灣玩家參加
*將於 2/12 通知中選玩家(未中選恕不另行通知)
*若未於收到通知後的24小時回應,將取消資格遞延
Which will only be open for sale in Thailand!

 how to join the event 
1. Take a picture of your favourite chino lam's work in your cool style.
2. Post on your Facebook or Instagram. Ready to stick to hashtag 3 words are #valentinejiro2020 #chinolam and #gachabox (don't forget to post as public)
You can start posting from today… now… and will be out of the end of Thursday 13/02/2020 at 18.00
19 selected photo owners will be contacted from the shop via social network you use to participate in the event by Friday 14/02/2020
(if you don't receive feedback within 24 hours, the shop may grant other people the right instead.)
The most satisfying photos will receive a gift voucher from gachabox worth 1,000 baht…
* The shop's judgement is the end. 👌👌👌
** 1 people can send many photos, but you will get the right to buy up to 1 rights only.
1. ถ่ายรูปผลงานของ Chino Lam ที่ท่านชื่นชอบ ในสไตล์สุดคูลของท่าน
2. โพสลง Facebook หรือ Instagram ของท่าน พร้อมติด hashtag 3 คำคือ #valentineJIRO2020 #chinolam และ #gachabox (อย่าลืมโพสเป็นแบบ Public นะคร้าบ)
ท่านสามารถเริ่มโพสได้ตั้งแต่วันนี้… ตอนนี้… เลยนะคร้าบ และจะหมดเขตส่งภาพ วันพฤหัสฯที่ 13/02/2020 เวลา 18.00
เจ้าของรูป 19 รูปที่ถูกคัดเลือกจะได้รับการติดต่อกลับจากทางร้านผ่าน social network ที่ท่านใช้เข้าร่วมกิจกรรมภายในวันศุกร์ที่ 14/02/2020
(หากไม่ได้รับการตอบรับภายใน 24ชั่วโมง ทางร้านขออนุญาตให้สิทธิ์ท่านอื่นแทนนะคร้าบ)
…เท่านั้นยังไม่พอรูปที่โดนใจที่สุดจะได้รับ Gift Voucher จาก gachabox มูลค่า 1,000 บาท…
* การตัดสินของทางร้านถือเป็นที่สิ้นสุดนะครับ 
** 1 ท่านสามารถส่งได้หลายรูป แต่จะได้สิทธิ์ซื้อสูงสุดแค่ 1 สิทธิ์เท่านั้น

FB group: gachabox FUN SPACE
(มาแชร์ความรักของเล่นกันนะคร้าบบบ 
COMMENT! – ความเห็นของคุณมีค่าสำหรับเรา 
Link >> goo.gl/forms/0Ymqa2gF9hE4uxdE3
Chino Lam's WeChat group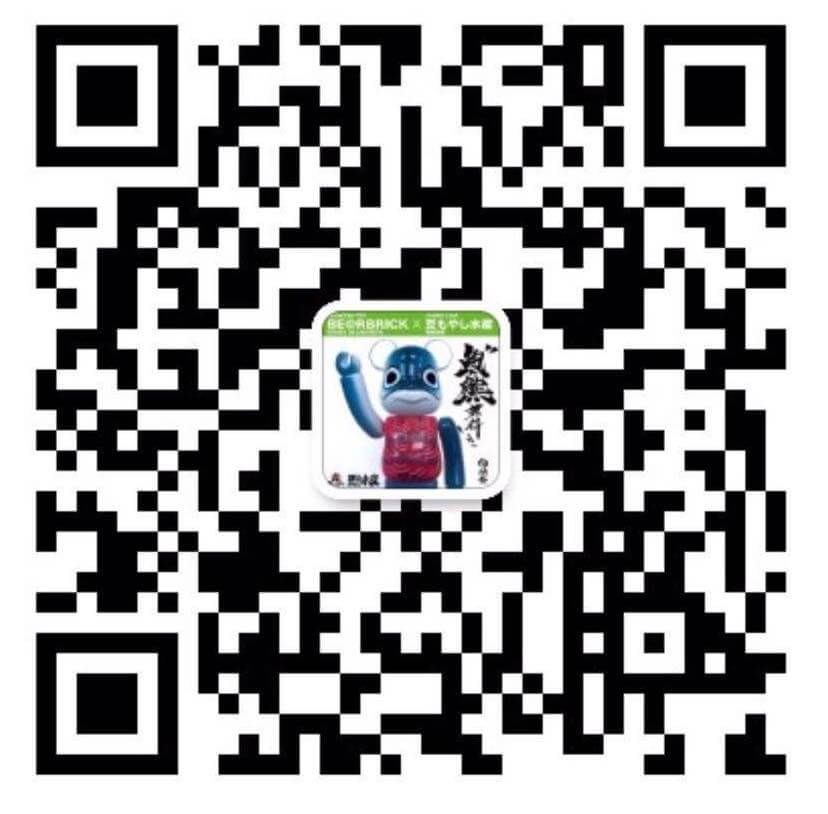 While we have your attention, look out for the Jiro OG edition by Chino Lam!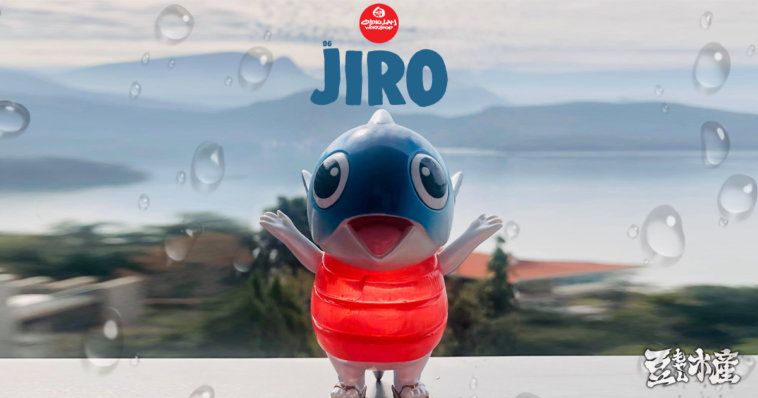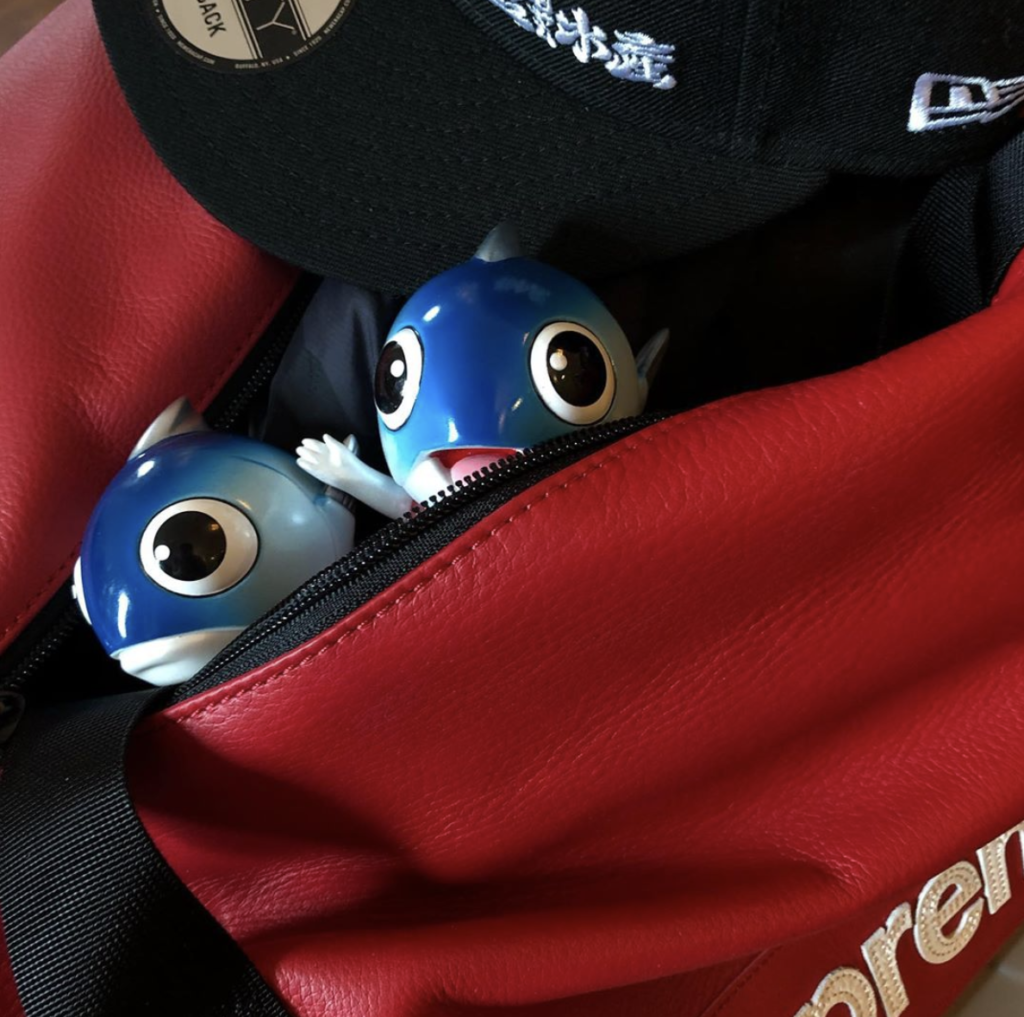 Check out our A day with Chino Lam of 豆もやし社長 – mame moyashi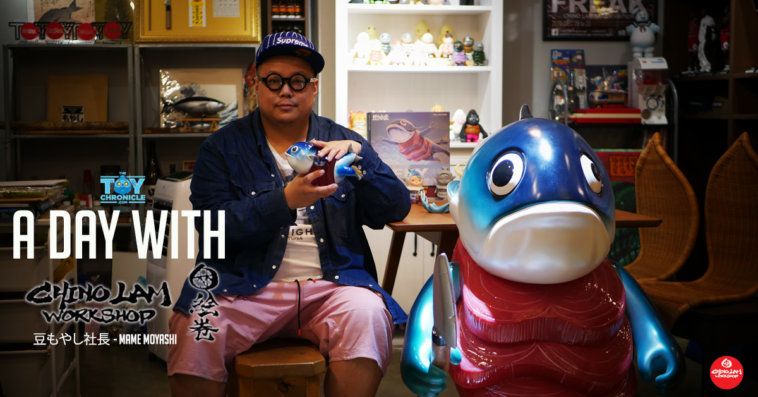 Follow Chino on his artist page HERE.
Find Mame Moyashi on Facebook.
If you want to get your Designer Toy news first, you should look to download our new TTC Mobile App. Designer Toy news direct to your smartphone. No dealing with social media algorithms.
It's FREE.