We don't usually post about patches & pins on The Toy Chronicle, but this one caught our eye because GLOW-IN-THE-DARK! Following the successful previous campaigns on Kickstarter, artist George Coghill looks to launch his newest patch design. Ghost Guard.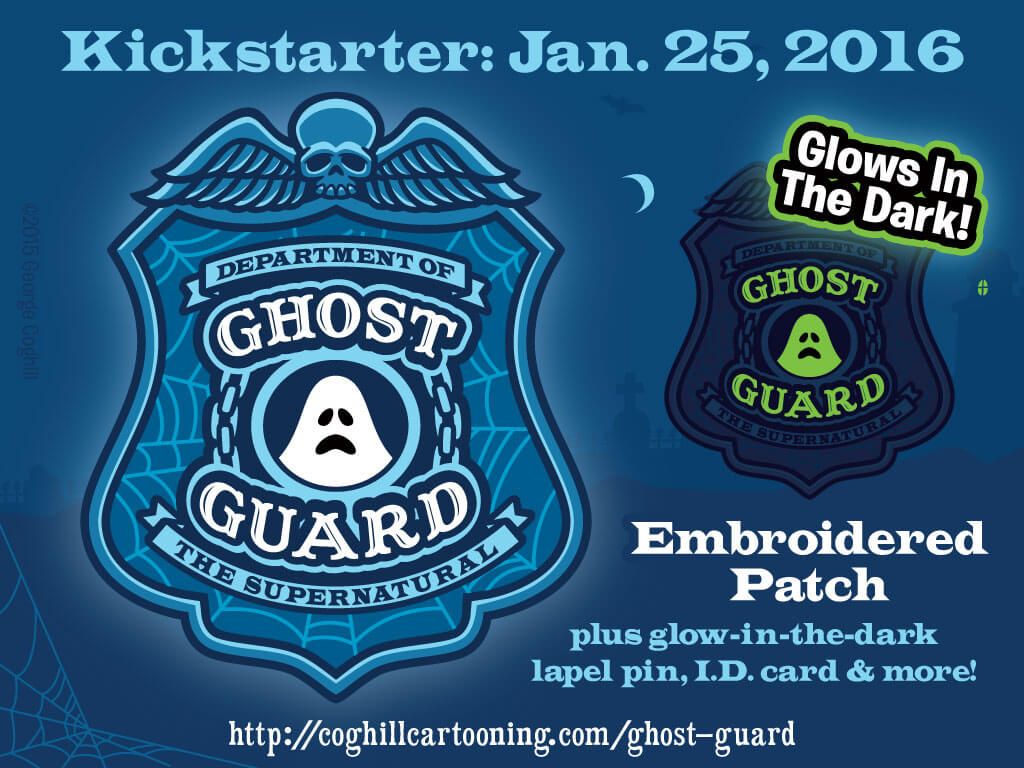 Ghost Guard will launch on Kickstarter on January 25, 2016. The campaign is raising funds to help manufacture his artist merchandise set which will feature embroidered patches, an enamel lapel pin and a screen-printed identification card. All items will include glow-in-the-dark features. GLOW-IN-THE-DARK!
In addition to the main items in the kit mentioned above, the campaign will also offer "stretch goal" items, which are bonus items added to certain pledge levels if the overall campaign funding exceeds goal levels. Ghost Guard has an additional embroidered patch design and lapel pin offered if the campaign unlocks them. These will be included free in all qualifying reward packages!
The Ghost Guard campaign follows the successful "Cryptid Command" campaign which features  Bigfoot, Nessie and Alien/UFO themed embroidered patches, and I.D. card and dog tag. The Cryptid Command campaign was fully funded in under 4 hours on the first day. Many stretch goal items were then unlocked, offering backers an extensive set of merchandise for their backing pledge.
We'll update this post once the Ghost Guard campaign goes live on 25th Jan.