This week we catch up with the infamous critter creator Chris Ryniak.
So…Introduce yourself, what's you name (other than your artist/business name)?
My name is Chris Ryniak, or CMR, or DAD as my kids call me.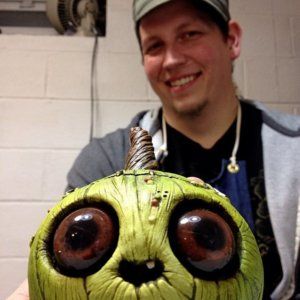 I've always been cursed with the creative spirit.
Nature, mostly.   I'm inspired by emotional connectivity, happiness, food, my kids and the overwhelming desire to try new things too!
Depends on what I'm doing.   If I'm working on a drawing, I just need my headphones, my mechanical pencil and a piece of paper.
If I'm working on a sculpt, I usually have movies playing in the background and I'll be drinking Port or coffee.
Work hard, every day. Strive for quality and hone your skills, brand, craft.  Don't expect success overnight, because it will not happen.  Embrace your failures as a learning experience.
 I guess it was a success, they made their money ( I think) I made some money…that was about it.  I didn't gain any more fans that I didn't already have because of that project.   It was nice to be able to put out a figure that was widely available for a change though. I would have done it differently if I had the chance, it would have been a better design, one that reflected my style better.
And to answer the second half of the question, it's already in the works.
THANK YOU!!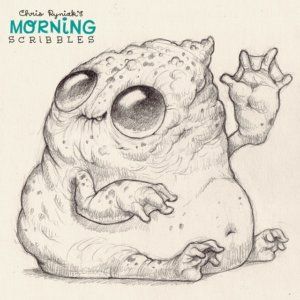 If you want to know a little more about Chris then you can check out his blog post titled
'All the answers'
.