Toy Terror originally painted three sets of these Zombie Munny figures in his familiar green and purple for ToyCon UK back in April. The set consisted of the three Munny sizes which were 2.5″, 4″ and 7″.
I'd left the head mostly exposed in relation to one of the first Kidrobot Munny designs I had planned to do when I first started customising.
Toyterror is now working on new customs ready for his sale to mark his one year customising anniversary, this will include his vast variety of products all at free worldwide postage.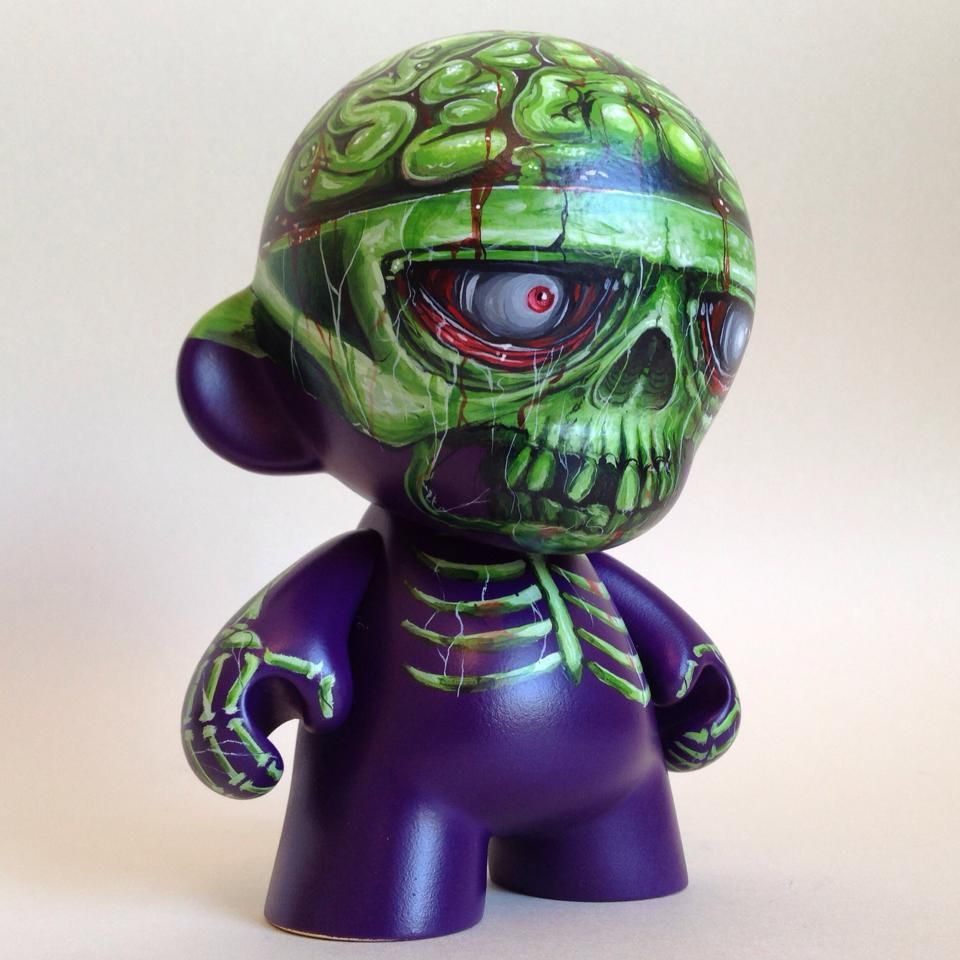 Rich's work improves with every figure that he paints. His line work is very crisp and professional and the blending between his colours and definition is outstanding. I am personally glad that he did not use a gloss varnish finish on this figure as the matt coat brings out the depth of the artwork. The smaller details such as the blood drips and water droplets are subtly done so not to overcrowd the artwork.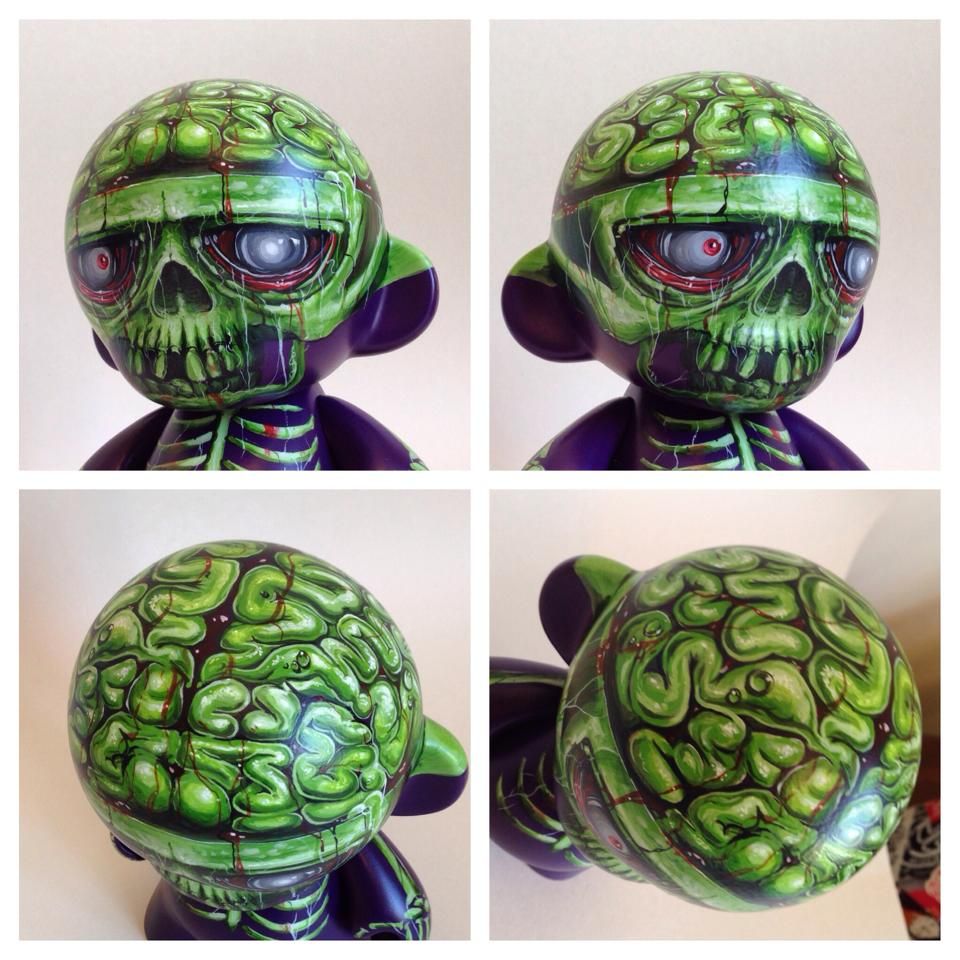 Rich Sheehan (Toy Terror) is also saving up to move over to Japan, so any help would be appreciated (nudge nudge wink wink get on his commission list as its just opened up again and will fill up very fast and help him move onto his next chapter in life, you will not regret it.)
While you are at it go check out his work via his Website, Facebook, Instagram and Twitter.