This commissioned Zombie Samurai for collector Winson Lie is another showcase of what James Fuller can do! taking on an 8″ Dunny and armouring him up the the fullest with that iconic Fuller airbrush magic tuns the Dunny into Zombie Samurai. His sculpting skills are a force to be reckoned with too, perfect symmetry and smooth finishes.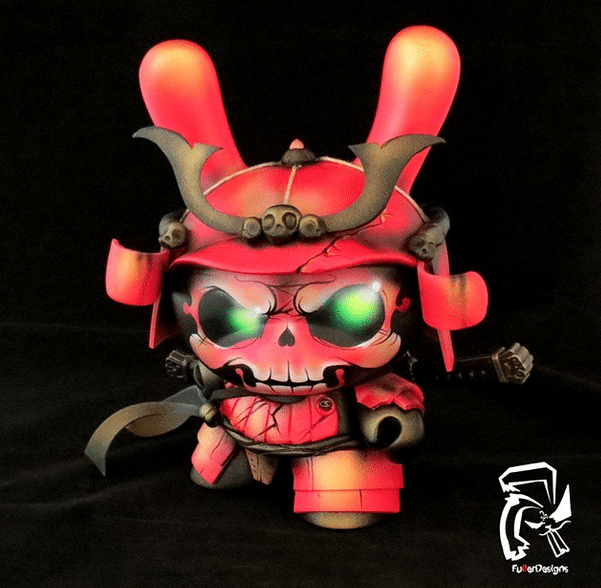 He did say "I wish my camera didn't shoot such bright photos. He is really a pearlized red and gold" so I guess it should be a darker tones in real life?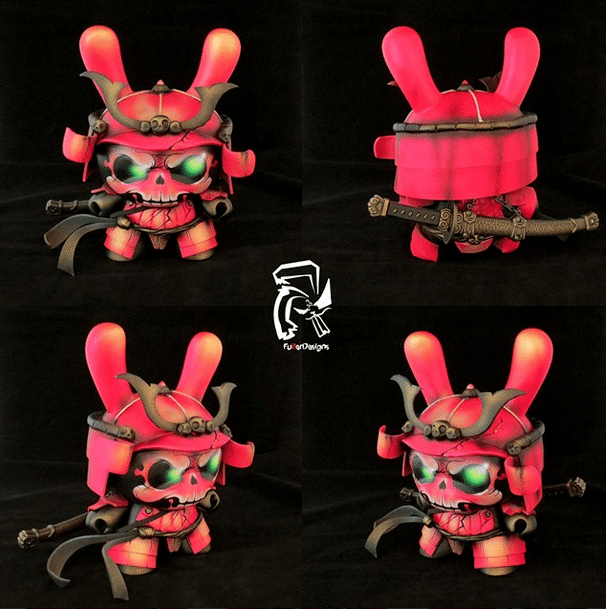 The rest of James' work can be found on his http://www.fullerdesigns222.com/ Twitter, Facebook,Instagram and StoreEnvy.