Woot Bear will be hosting Boundless Brooklyn's first California show for the release of their new Lifeguard Tower model kit featuring over 40 epic artists. Also Outre Apparel will be releasing a limited edition Lifeguard Tower and Tee. So forget Baywatch and head on down to Woot Bear to feast your eyes on some crazy custom Lifeguard Towers. Check out the impressive artist line up below.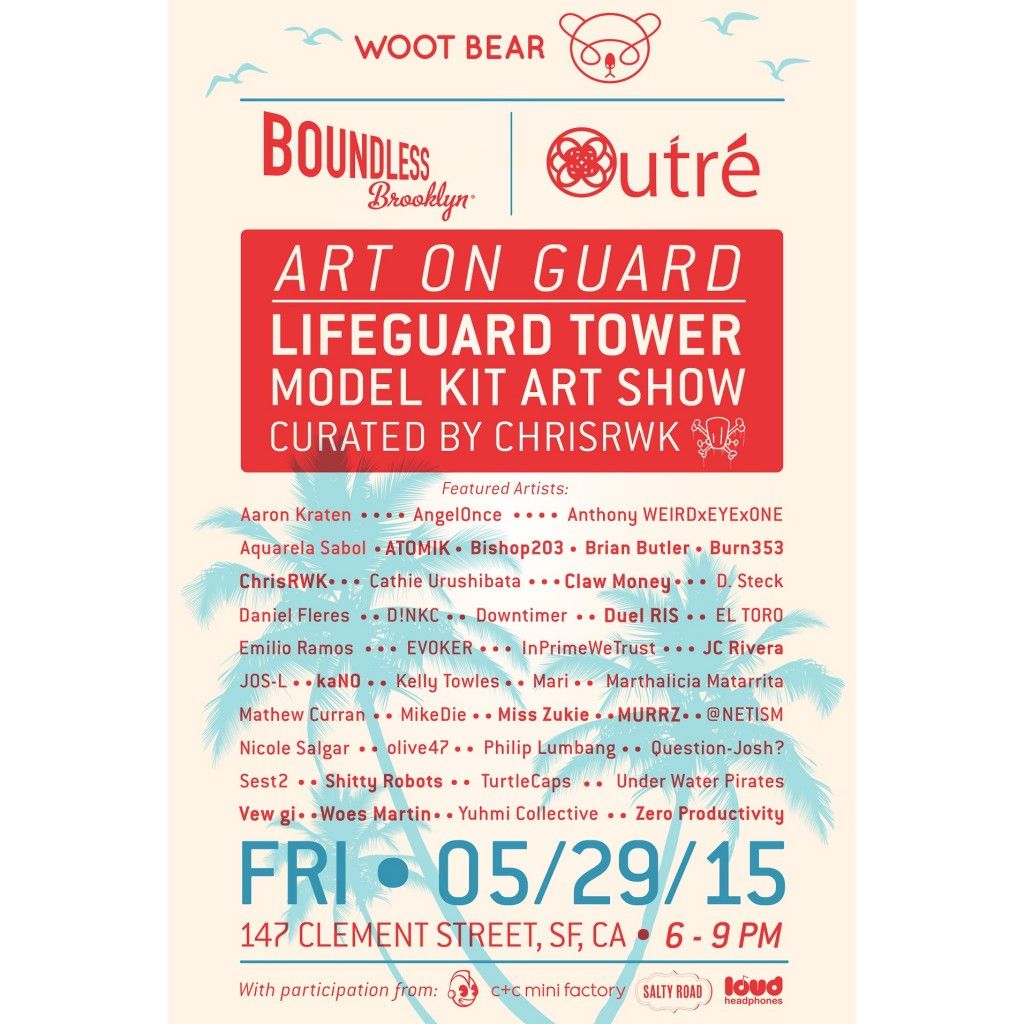 If you are around San Francisco make sure you find the time to go check it out.  Curated by ChrisRWK, his will be Boundless Brooklyn's first-ever show in California and at Woot Bear so expect a great show you lucky beaches!
Here are a few epic examples of what will be on show.
[slider source="media: 24377,24376,24375,24374,24373,24372,24371″ limit="100″ width="1100″ height="1100″ speed="800″]

Join them at 147 Clement St, San Francisco CA 94118, Friday May 29th from 6:00pm – 9:00pm.
Sneak peek at the Limited edition "Art on Guard" T's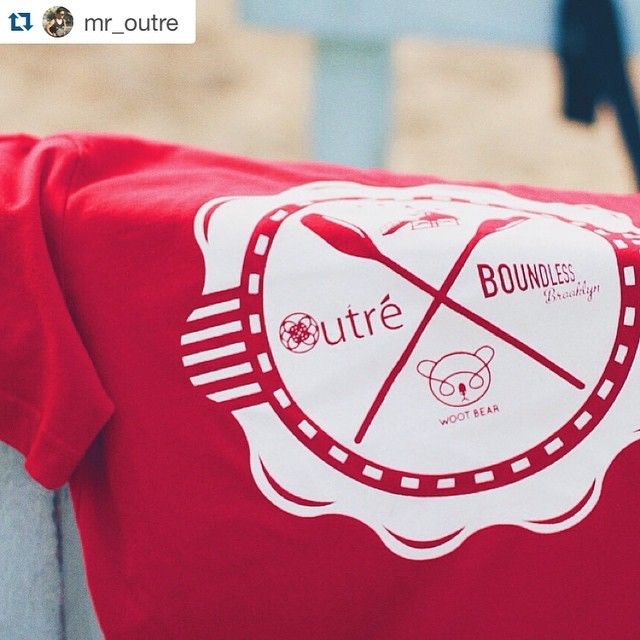 If you would like to have a go at customising Lifeguard tower you can find them at http://www.boundlessbrooklyn.com/ and Woot Bear.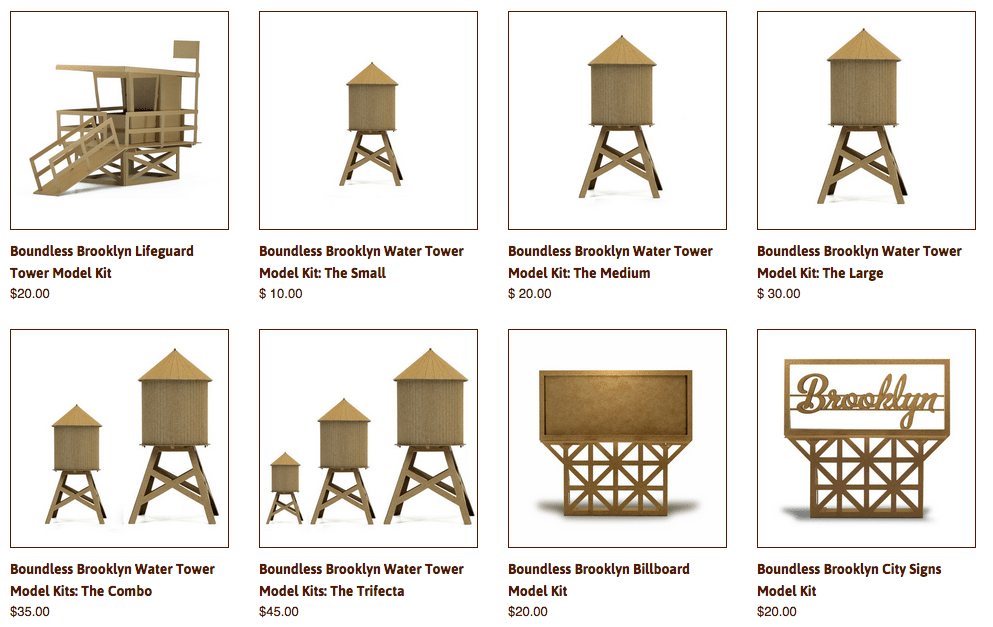 "At Boundless Brooklyn, we love the everyday symbols of where we live and the places we visit. Our model kits are recreations of these icons, and each is made from chipboard, a 100% recycled material. The kits assemble in minutes, and can be customised with paints and markers, letting you add a personal touch"
See something you like and cannot make it to the show, hit them up at E-mail: [email protected], Wootbear.com, Phone: (415) 702-9602.
You can find Boundless Brooklyn on Twitter, Facebook, Instagram, http://www.boundlessbrooklyn.com/.
Find Woot Bear Via http://wootbear.com/
(all Information and photos lifted from Woot Bear)