Dave Webb (aka Davemarkart) released his latest Custom sculpted Kidrobot Dunny today, Biter. Dave hand-sculpts his work, before he adds his paint job. We particularly like Biter with his tentacles, hoofed feet and steel face-mask. We're also loving the deep blue eyes. Something quite mesmerizing with them.
[frame align="center"]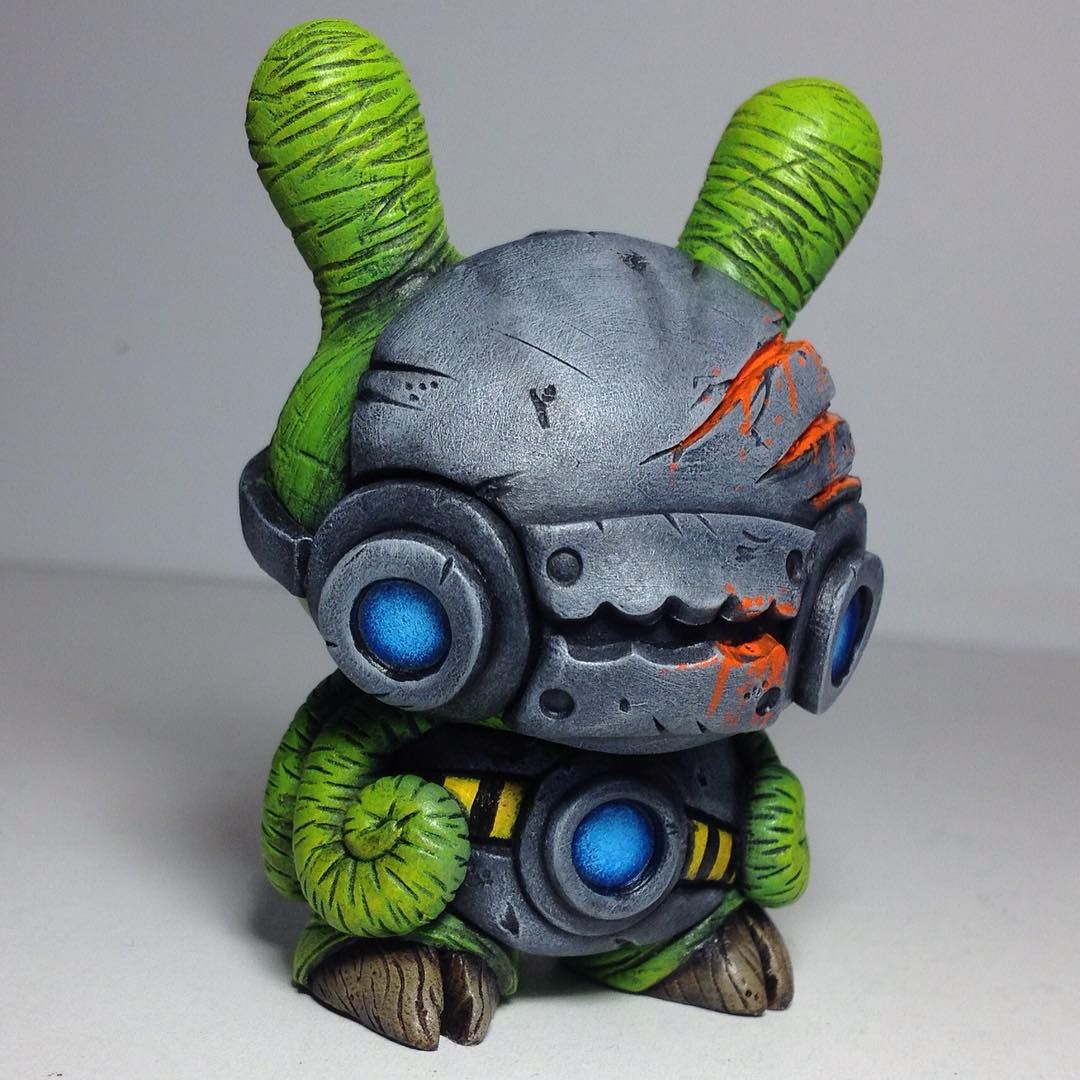 [/frame]
If you're interested in purchasing Biter, you can place a bid on Dave's Instagram page HERE. Currently the highest bid is at $120/£110. Bidding ends at 8am BST tomorrow morning (Wednesday 22nd July).
[frame align="center"]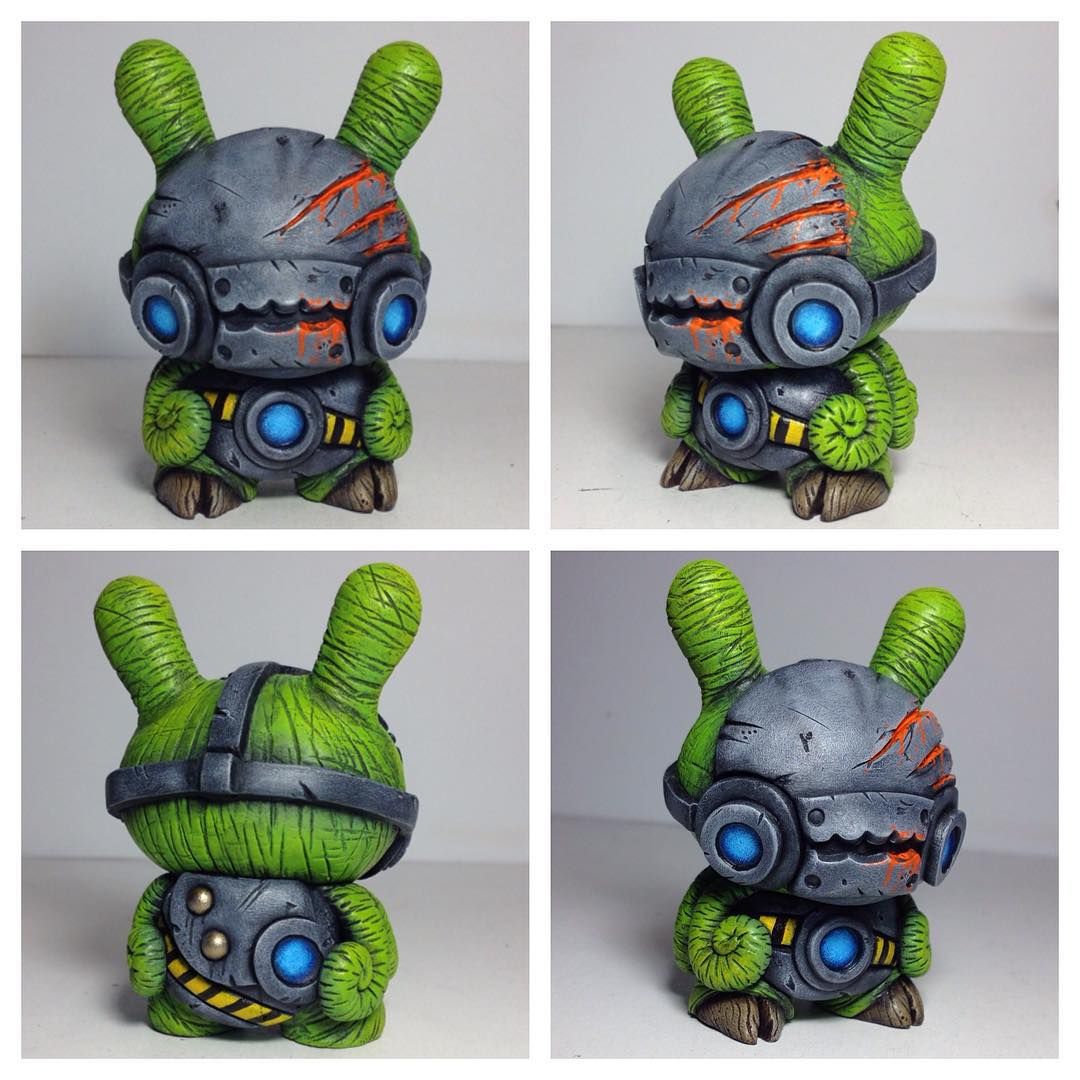 [/frame]
We love how Dave captures most of the stages as he sculpts & paints his custom work. Below you'll see Biter pre-paint.
[frame align="center"]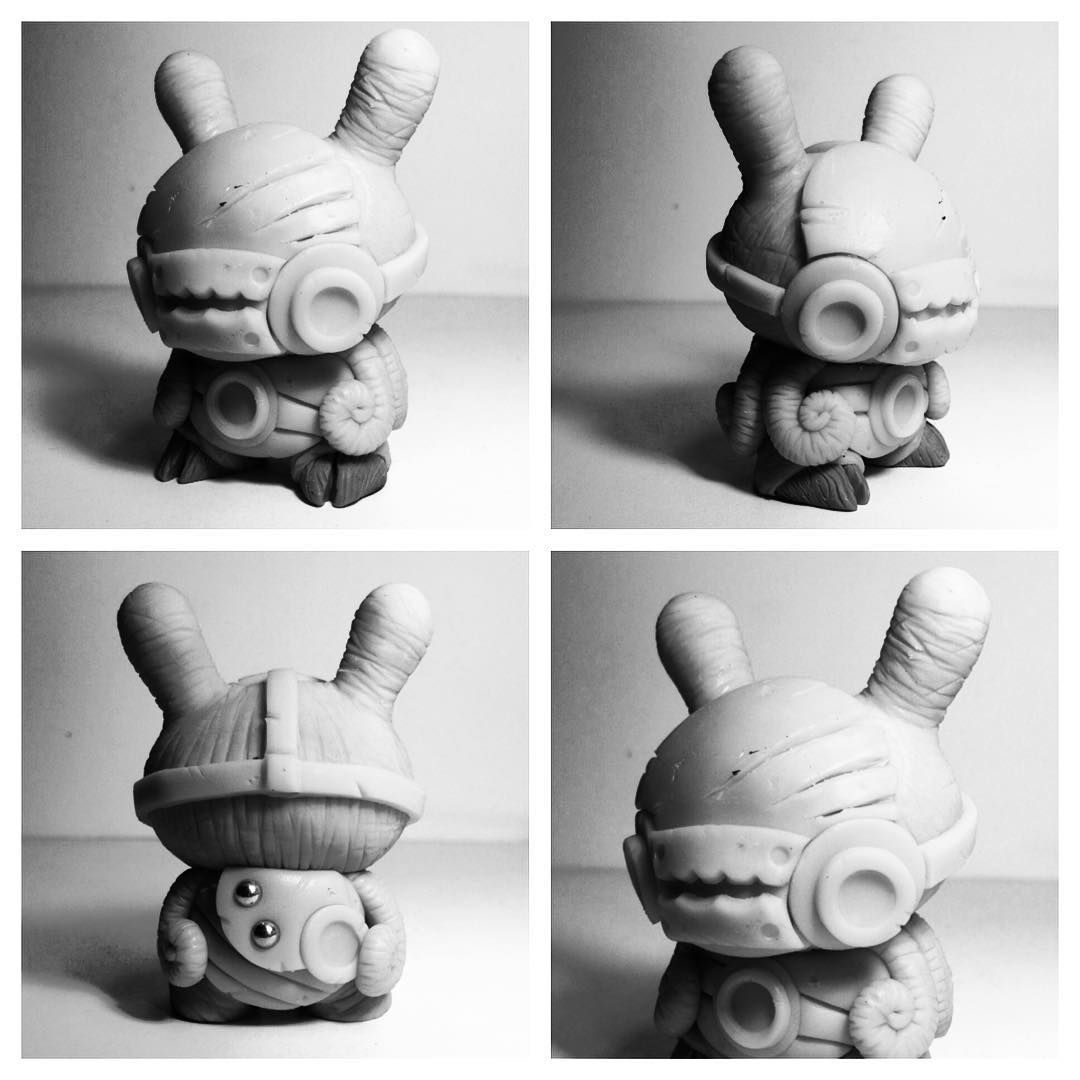 [/frame]