Shadow Work Art has delved in to his cosmic & weird side to create three new custom pieces. All using Kidrobot platforms, Shadow Work Art has used Super Sculpey and acrylics to create Trjegul, Martian Kitty & Huggy Bear. All available on the Martian Toys website now. Below you'll find the story behind each of these new characters.
[frame align="center"]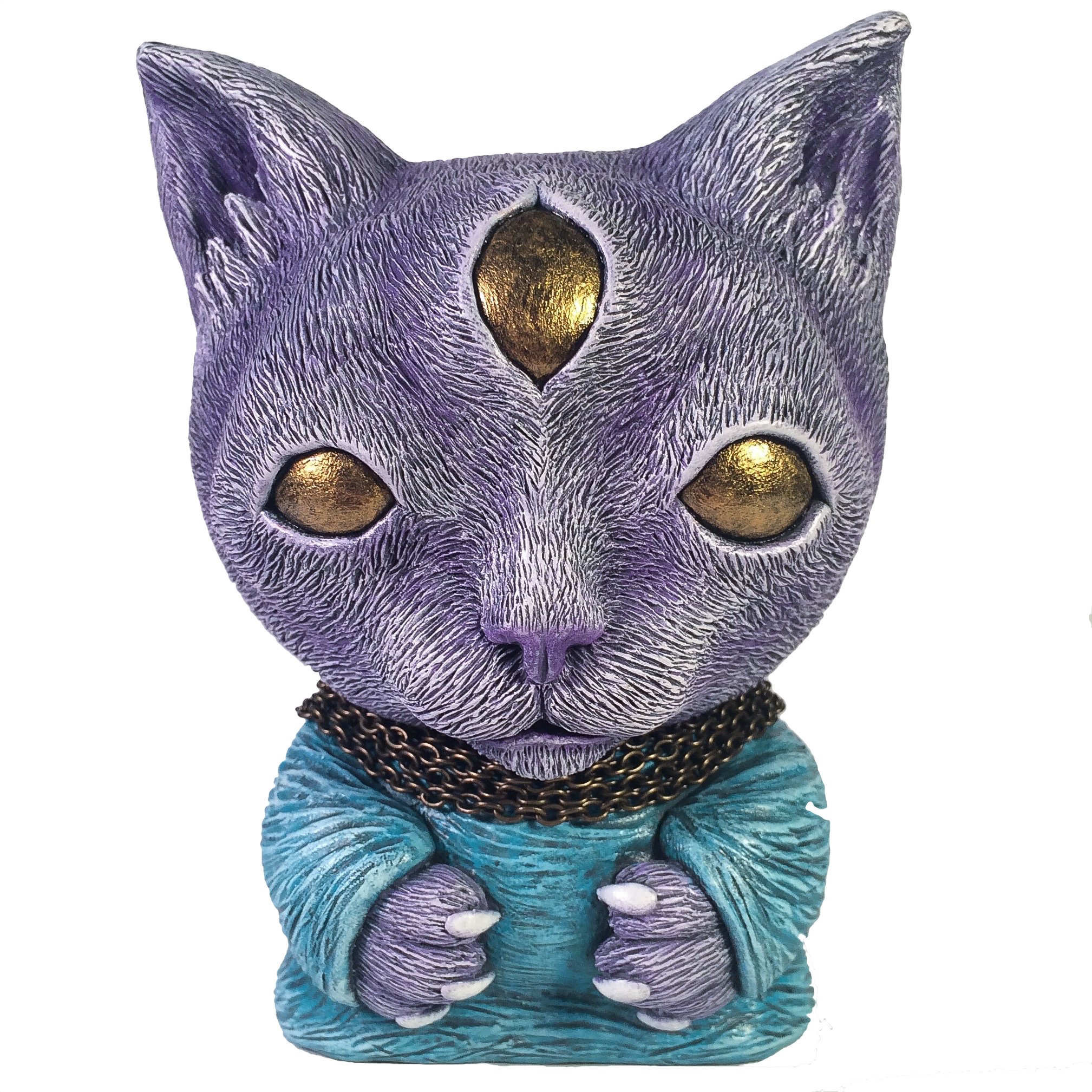 [/frame]
First up is Trjegul. Trjegul has descended from the 5th dimension in an effort to help us all raise our awareness of the unity that is our consciousness. We are one. He also likes coffee.
Trjegul is priced at $180/£116 and can be purchased HERE.
[frame align="center"]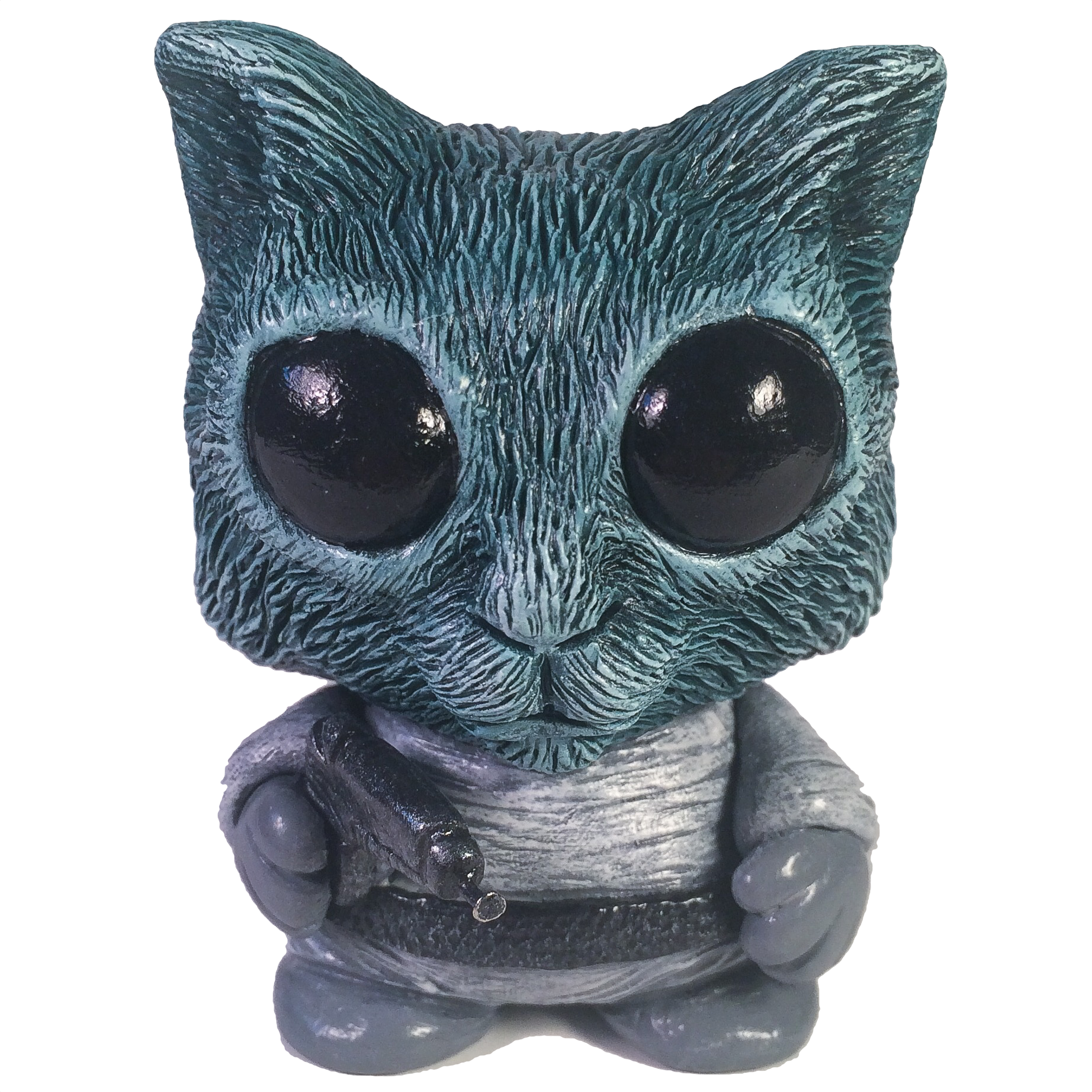 [/frame]
Next up we have Martian Kitty. Folks have been referring to this fella as Martian Kitty, since he refuses to identify himself as anything other than a special envoy from the High Court of Mars. There's not much to say about him due to his single-minded efforts to be "taken to our leader"
Martian Kitty, standing 3inches tall, can be purchased HERE for $75/£48.
[frame align="center"]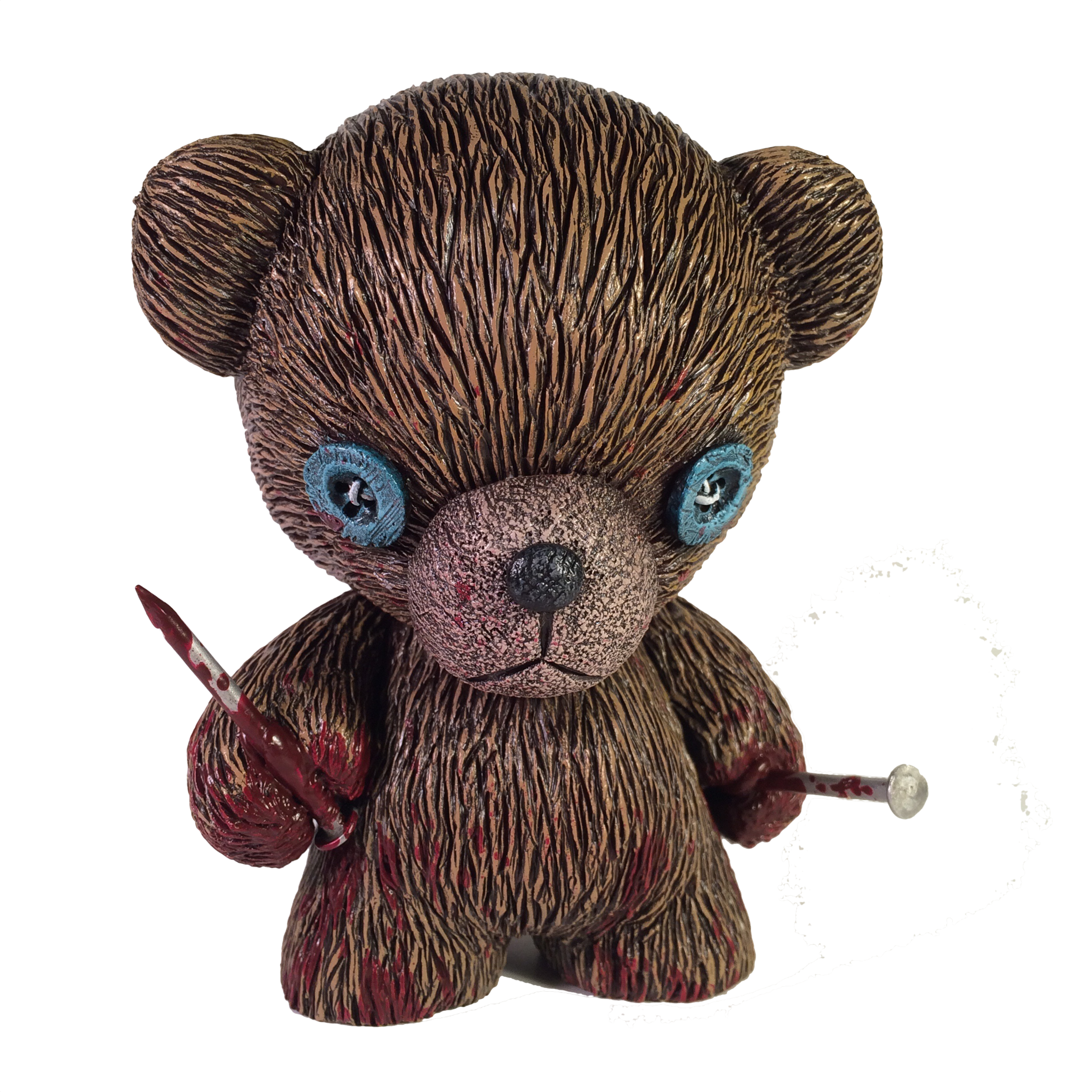 [/frame]
Little Kimberly's parents finally let her paint her room. They told her it could be any color she wanted so she chose her favorite — red. Her parents did most of the work but they let Kimberly help. She wanted to let her teddy bear help too, but her parents said that teddy bears aren't very good at painting. After they'd finished painting, they ate dinner and went to sleep. That night, Huggly Bear came to life. He resented Kimberly's parents and wanted to show them that he WAS good at painting. Oh yes, he would show them… He saw that they had painted over some nails so he removed them from the wall and filled the holes and started painting over them. That's all. It ended up looking pretty good too. Good Job, Huggly Bear.
Huggy Bear is priced at $140/£90 and can be purchased HERE.
You can find Shadow Work Art on Instagram, Facebook as well as his Etsy store.