No stopping WuzOne right now, banging customs left, right and center. Right now in his shop are 3 exclusive blind box series The TriBears, the design reminds me of the 80's plush toy called My pet monster that I used to have as a kid. These smaller versions of TriBears will please some of his fans who didn't get the chance to have the bigger versions. WuzOne as always keeping to his crisp and tidy work in three colourways.
If these tickle your fancy then head over to http://wuzone.bigcartel.com/ right now. Priced at $95 (around £61) for each blind box.
If you don't wish to join the queue, you can purchase Mr Vertigo from The Toy Chronicle. Mr Vertigo was a custom that Wuz kindly provided for our ToyConUK Booth last month. He is still available HERE!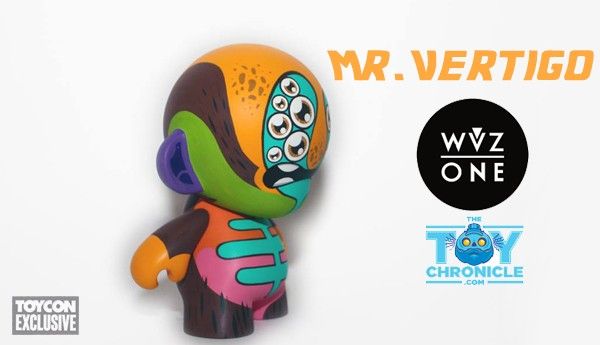 Need a WuzOne custom? you can always ask to be on the commission list. Find WuzOnevia Facebook , Flickr and Instagram