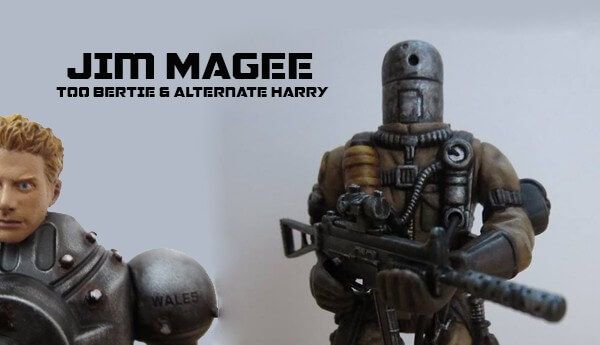 Jim Magee returns to the custom scene with two new pieces "Too Bertie" and "Alternate Harry" two pretty fun pieces. Using ThreeA's micro Bertie's and turning him into a robotic figure with a full humanoid body is a neat idea, that one eyed look works well too.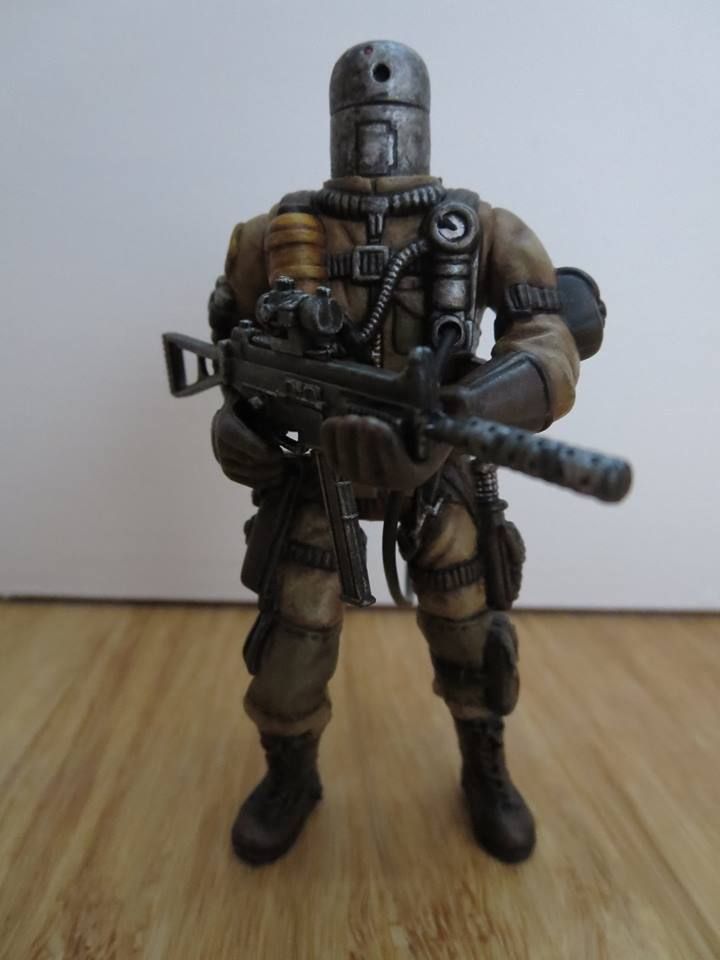 Another Bertie was added to the back but comes with action packed Bertie holding some impressive weaponry. The washes of weathering matches the pieces all look like they belong together.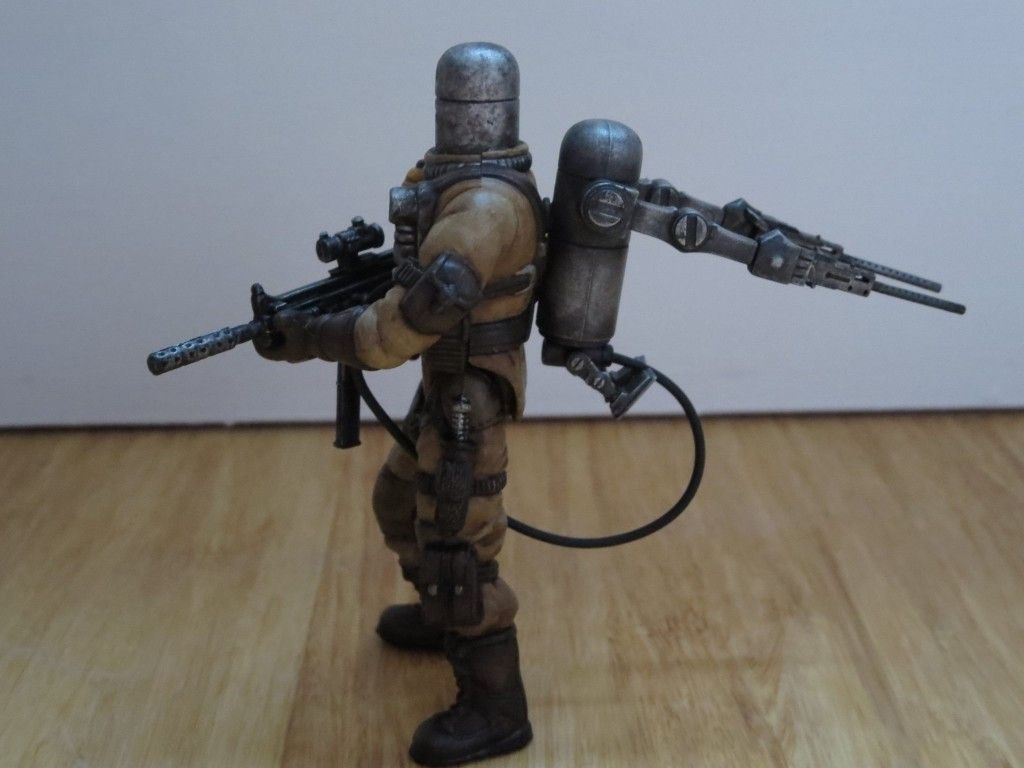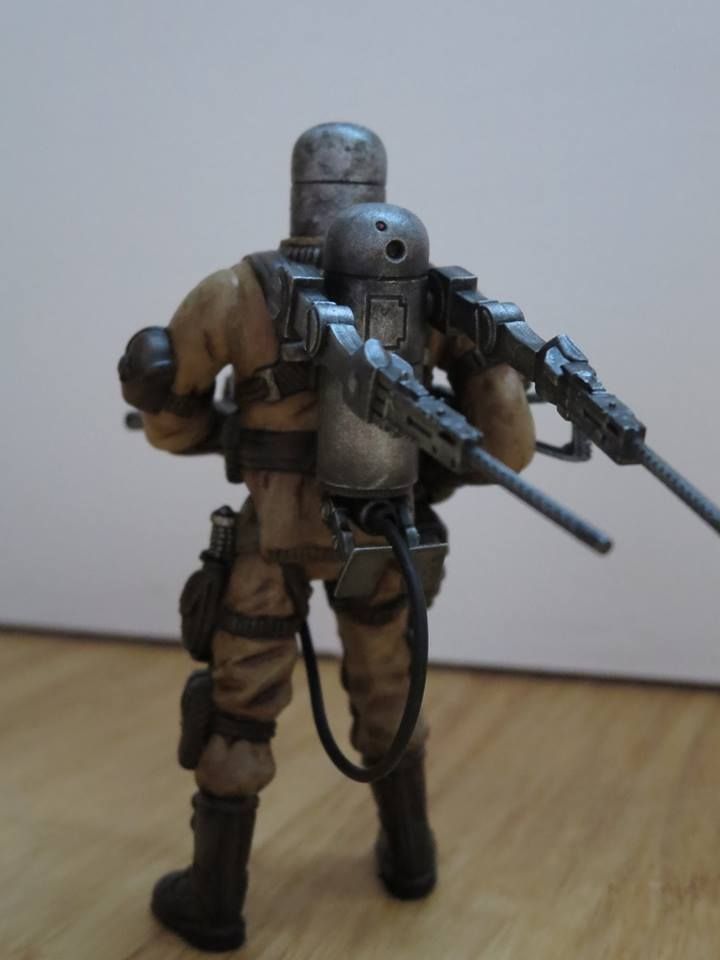 Jim showcasing his weathering and rivet skills with "Alternate Harry" with the metallic effect which is washes of ink over an aluminium base, then rubbed off to create the weathering.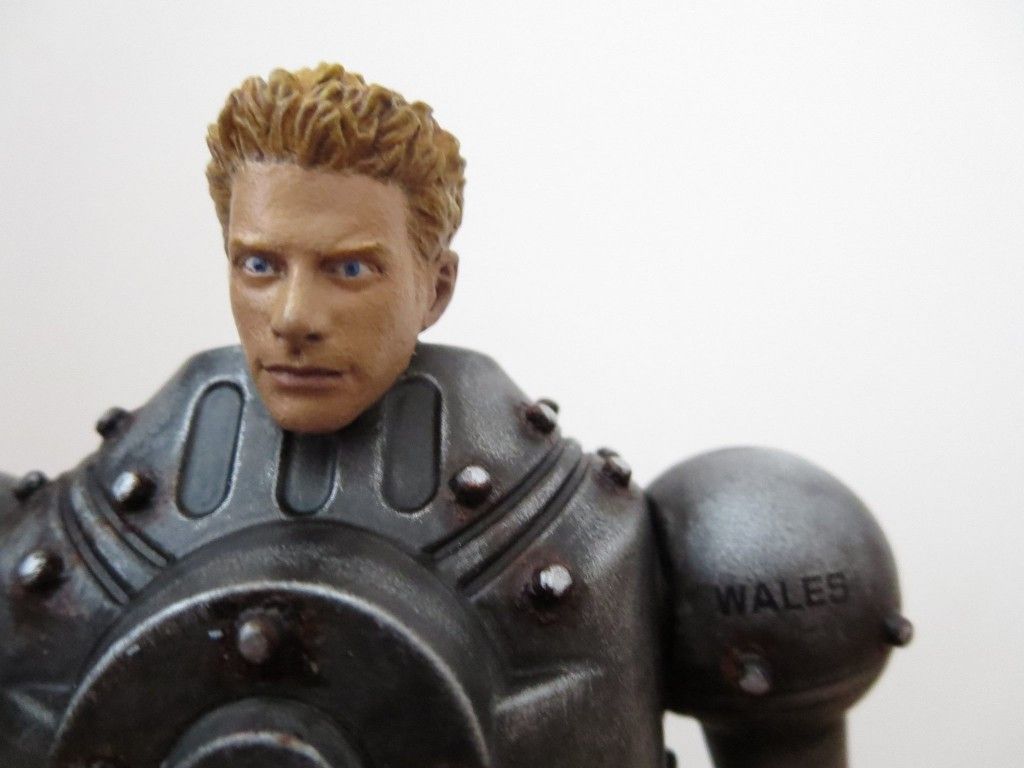 The Harry is Oz from Buffy's head, with a Ben 10 body. Lovin the small additions like the Wales imprint on the shoulder and the texture of the weathering of rivet. I had to say to Jim about the size of the head on this custom and Jim did note that he was toying around with the head. Still a pretty dope custom and I hope Jim makes more when he has some free time.
Jim will be around ToyconUK 2015 so be on the look out. Jim isn't a full time customiser but if your interested you can hit him up via  [email protected]