Paulo Mendes A.K.A Zukaty has had a hectic 6 months of prepping and making, stuff for ToyCon UK but with it just a few days away, we now have a list of some of Paulo's planned releases that will be on booth 21 (right next door to us).
So let's have a look shall we!!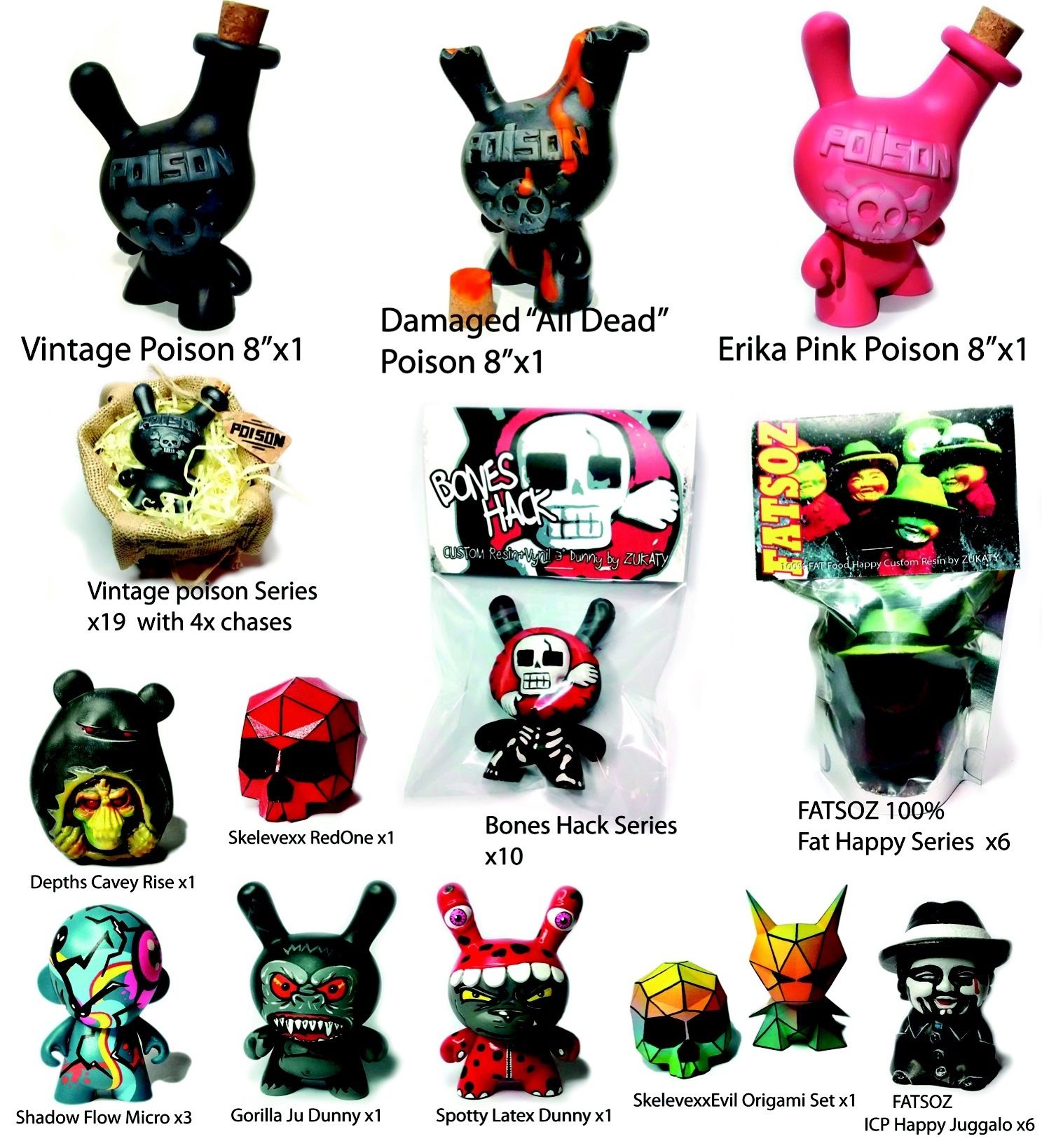 Paulo has also given us a price list, that is as follows.
8″ Solid Resin Custom Dunnys £180
Vintage Poison Resin/Vinyl Dunny Series x19 (Sold blind 4 Leaked Chases)(+1Will be Drawn) £45
Bones Hack Resin/Vinyl Dunny Series £45
FATSOZ Resin Series £45
Depths Custom Cavey £45
Skelevex RedOne £25
Shadow Flow Micros x3 £30
Gorilla Ju Dunny £55
Spotty Latex Dunny £55
Skelevex/Origami Set £55
FATSOZ ICP Happy Juggalo £45
And if you need any more reason to visit the Zukaty booth, well there will a few prize draws on the day, one for buyers and one for mail sign ups. There's also free "MickHeisen and the fly" by Zukaty Pop Tart A3 225gms stock poster( limited to 80) to who buys anything over £20 or you can buy one for £4 which will also give an entry on the buyers draw.
Over £50 purchases will also gets to put their hand in the RED BAG for a blind pick of a resin or custom toy.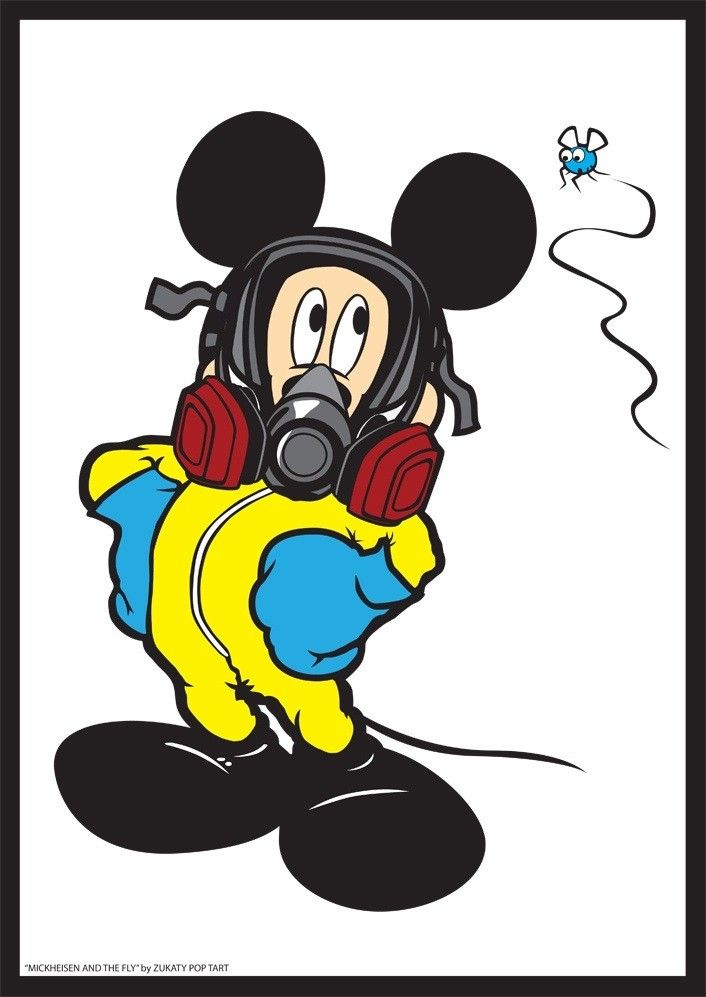 Also Paulo will also be carrying some older customs on the booth and anything left over after the con will be going in his online shop next week.