With Life comes the present, but it also means we're all heading towards a certain death (at some point). Perhaps you need these Three Travelers by Ink Visuals. Taking on the Usugrow Rebel Ink as a platform, Ink Visuals has created a trio of Travelers that represent Life, Present & Death.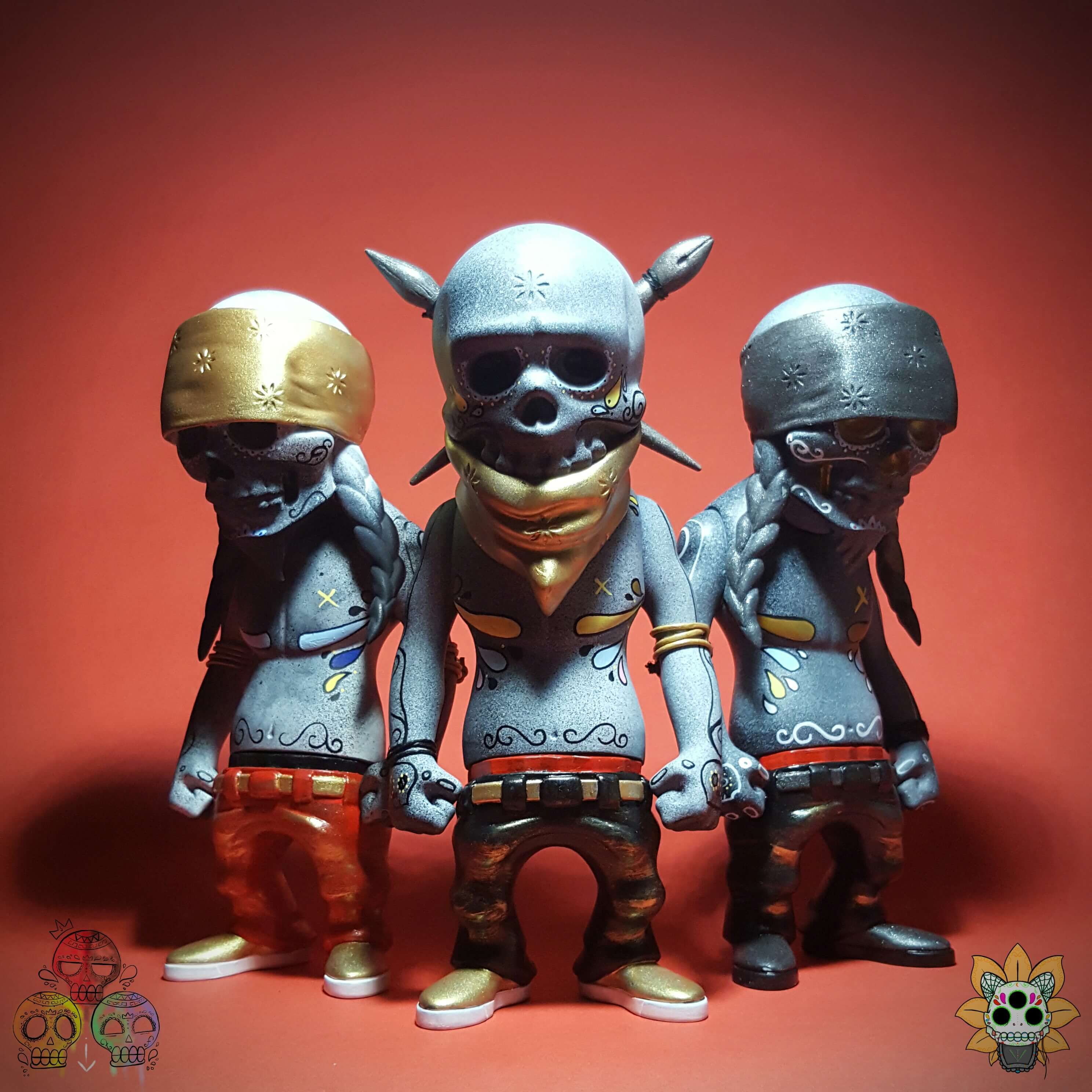 [quote cite="Ink Visuals"]My artwork is based on the traditional holiday Dia de Los Muertos with celebrating those who we have lost,each one of my customs you'll always find 3 Crystals in a row…there's a meaning behind that in my personal life there were 3 people who pushed me to always do what makes me happy and what I have passion for, that's one of the reasons that pushed me to get into my own path with designer toys. what I do is for them and to show the celebration of who/what they meant to me will never stop.[/quote]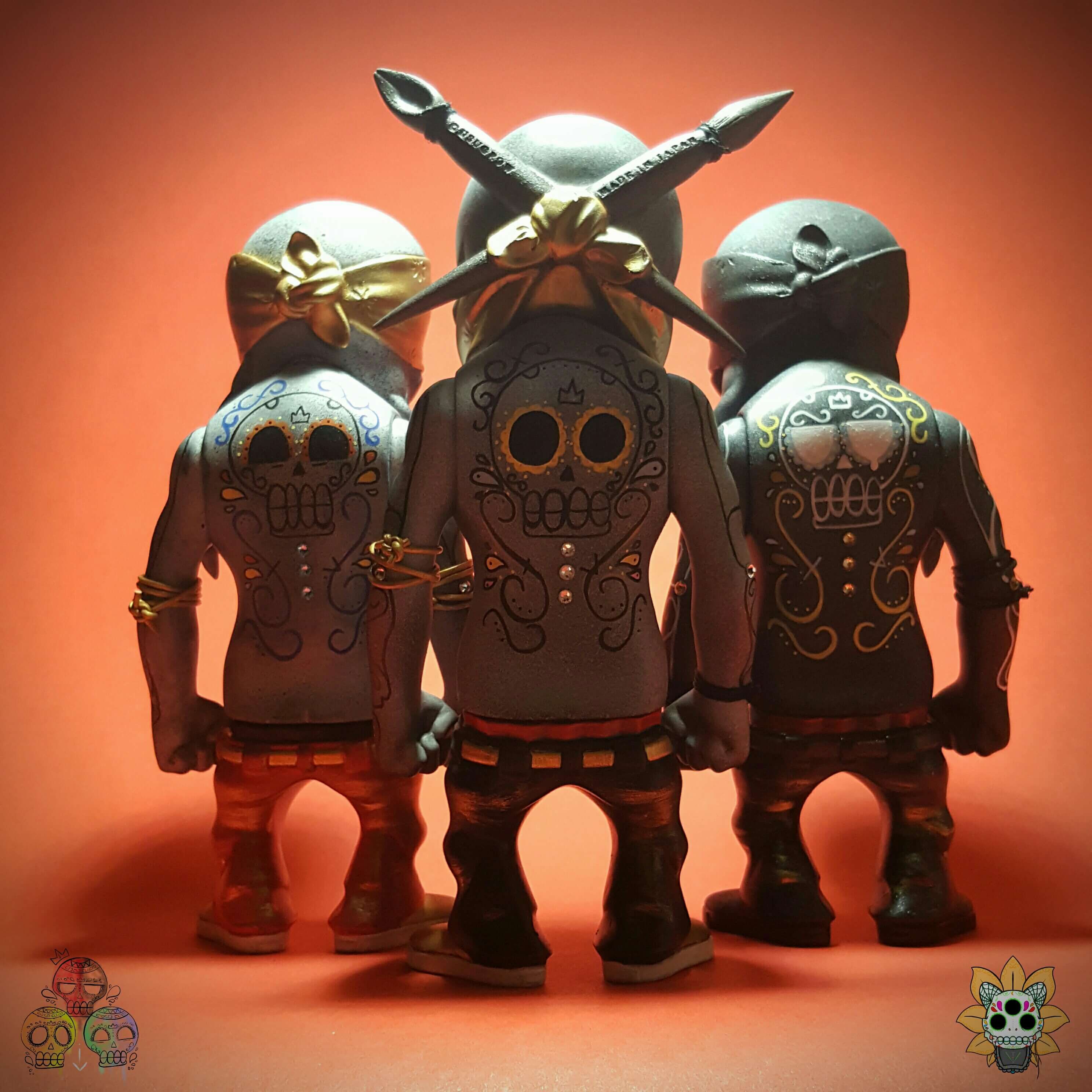 Each Traveler is hand painted, laced with gold leather and 100% Swarovski Crystals. Also, Ink Visuals has always wanted to get his hands on these guys, so they were big to him personally… So they have to come with big stuff, right?! Right. Each Traveler will come with an original watercolor painting (below) of what they represent and one of Ink Visuals custom pins.
[carousel source="media: 54490,54491,54492″ width="1600″ height="1600″ items="1″ title="no"]
If you're interested in purchasing one (or more) of the Three Travelers by Ink Visuals, you can head over to their store HERE and make your purchase. Each Traveler is priced at $300/£227.