Chelmsford-based artist, David Bishop AKA RunDMB, has been a busy boy in recent times, and he's shot over some pics of his latest work. We have to say – we're impressed at The Toy Chronicle.
First off the bat is a couple of mischievous custom Dunnys. Named 'The Perps'. Bad Boys 1 & 2! The level of detail in each of these custom pieces is insane. The line-work is incrediblely incredible. The colour choices, that DMB has chosen, complements each other very well. You know when you're holding a DMB Custom, you're holding a piece that alot of love & attention has gone in to it – and for me that is half the joy of purchasing custom work from artists.
[frame align="center"]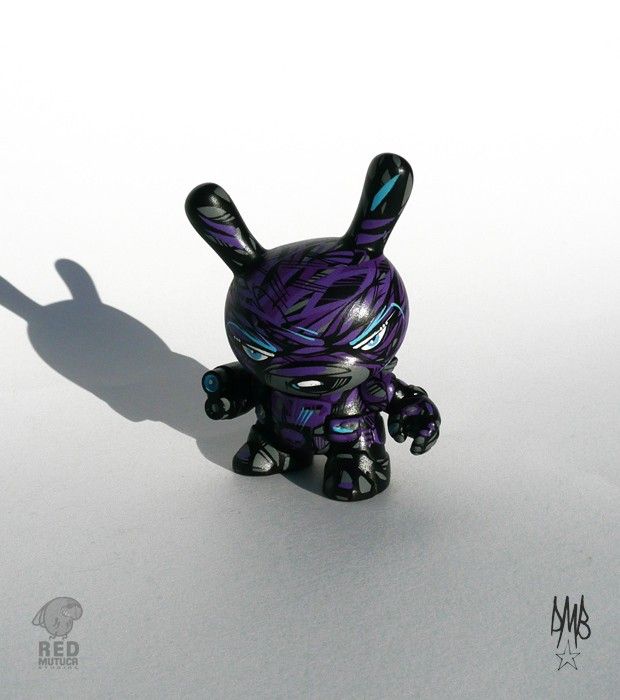 [/frame]The Perps – Mecha by RunDMB
[frame align="center"]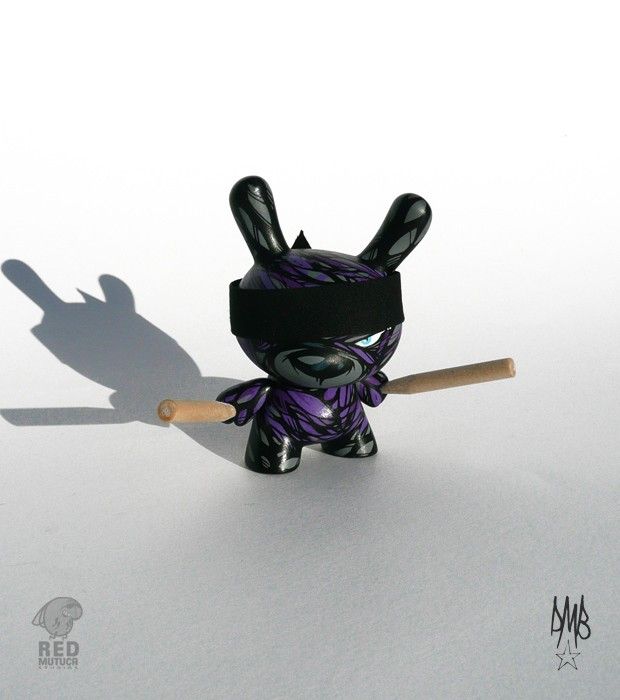 [/frame]The Perps – Fighter by RunDMB
---
DMB has also done another 3inch custom Dunny. El Magico is my Snow Leopard magician. El Magico has gone to a collection where all the customs have to be wearing a suit. Nice idea.
[frame align="center"]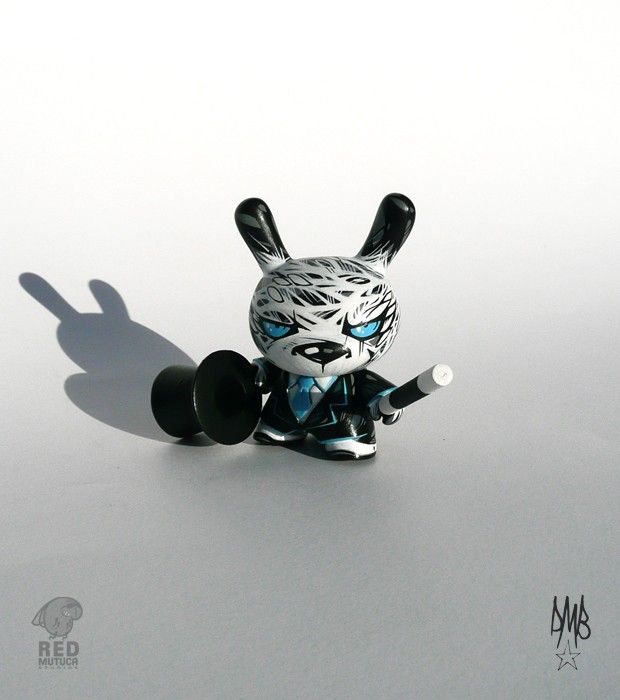 [/frame]El Magico by RunDMB
---
Finally, DMB has a custom Kidrobot Mascot too. This was also commissioned by a US collector.
[frame align="center"]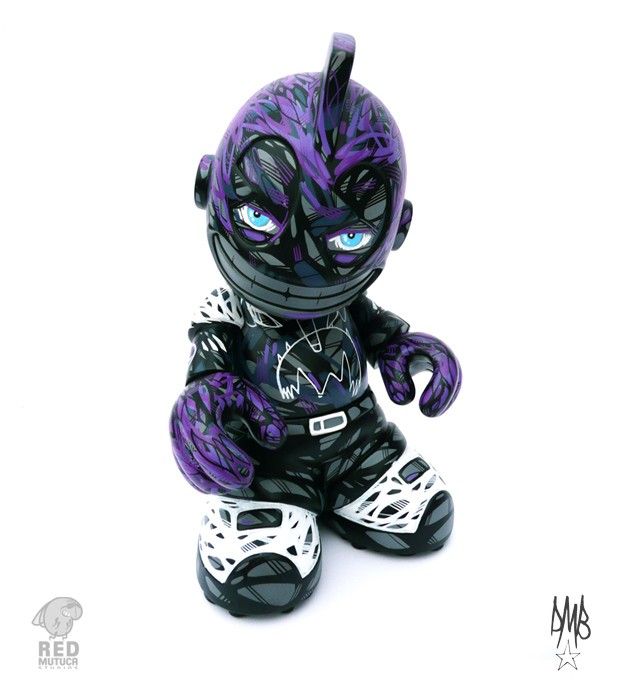 [/frame]Custom KR Mascot
---
DMB is a member of the Red Mutuca Studio gang, along with a whole bunch of formidable artists (Sergio Mancini, MAp-MAp to name but a few) ! If you have the time, please take a little look at their site!
If you want to follow other work by DMB, you can do so at the below links: