It's no secret that the great Justin Ishmael is an ambassador of the cult classic 'The Deadly Spawn', the 1983 American science fiction horror film directed by Douglas McKeown. With previous releases like the 'The Deadly Spawn Mini', now it's time for the full grown version of the infamous alien creature! Justin Ishmael presents the Officially Licensed Vinyl figure for THE DEADLY SPAWN in a 30 DAY Kickstarter to help create the first ever vinyl figure for one the best low budget monster movies of all time.
Under license from producer Ted Bohus, and sculpted by legend James Groman (Madballs, My Pet Monster, Barnyard Commandos), both the full grown 9″ Deadly Spawn figure and also the "Larvae" 7″ Deadly Spawn toy.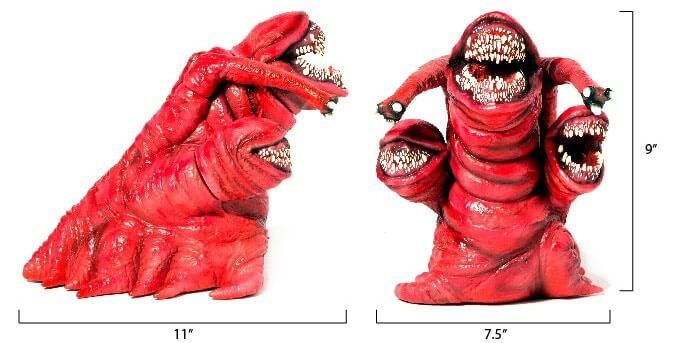 The Kickstarter is live for the next 30 days, but be advised, 'Early Bird" backers will have the opportunity to acquire Mega Sets at a special low price with limited supplies. Be quick! There will also be extremely limited 1-off custom painted versions from both James Groman and Justin Ishmael.
Live now on Kickstarter HERE!
Follow Justin Ishmael on Facebook, Instagram.
*pics via Justin Ishmael