SubUrban Vinyl, the glorious bastards, will be at New York Comic Con in less than three weeks and they're bringing the tequila, all ready to party! The Tequila obviously is the Muttpop brand. One of The Toy Chronicle's favourite platforms. SurUrban Vinyl are hosting a Custom Tequila Show at booth in The Block, within the Tenacious Collective.
[frame align="center"]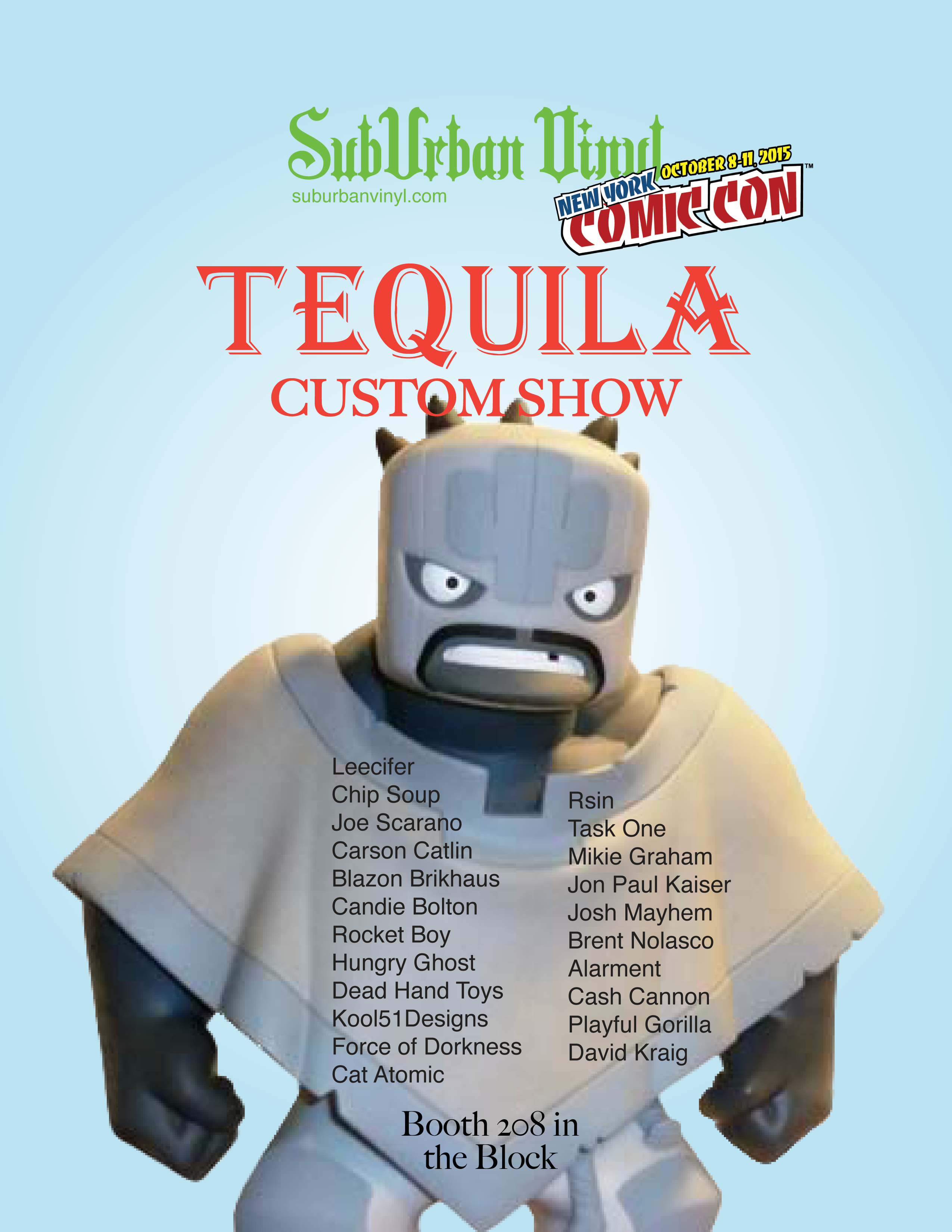 [/frame]
As you can see from the poster above, The Tequila Show will host a great bunch of artists. One of which is UK stalwart Jon-Paul Kaiser, who teased this image earlier today of his Tequila Custom for the show. Which looks freakin' ace. We can't wait for the full reveal.
[frame align="center"]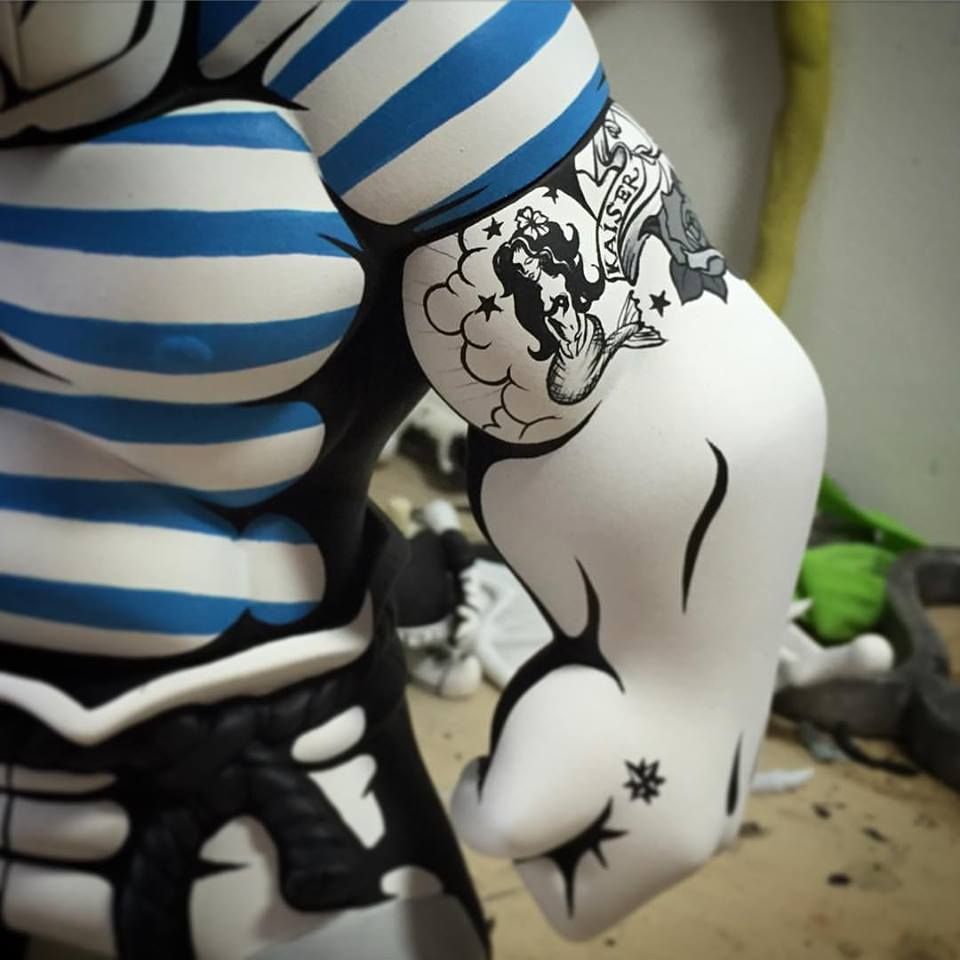 [/frame]
As more information about the show becomes available, we'll post new updates. This Custom Show looks like it could well be a highlight of NYCC. We can't wait to see it in person next month.