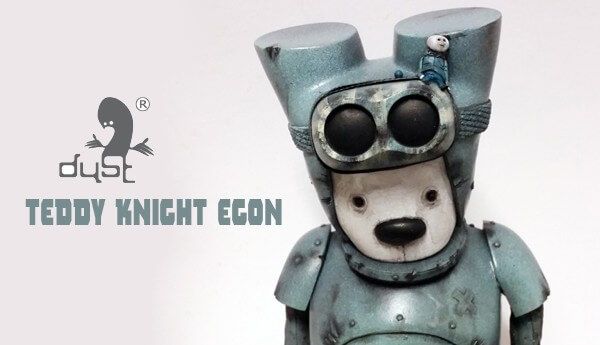 The outstanding contemporary/street artist David Stegmann AKA Dust, Is putting his A game on by customising a mixture of platforms to bring us Teddy Knight Egon, ranging from a Kidrobot Munny , Sketchbot, Dudebox etc. Egon has Dust trademark eyes and weathering, just glancing at it you know its Dust's work.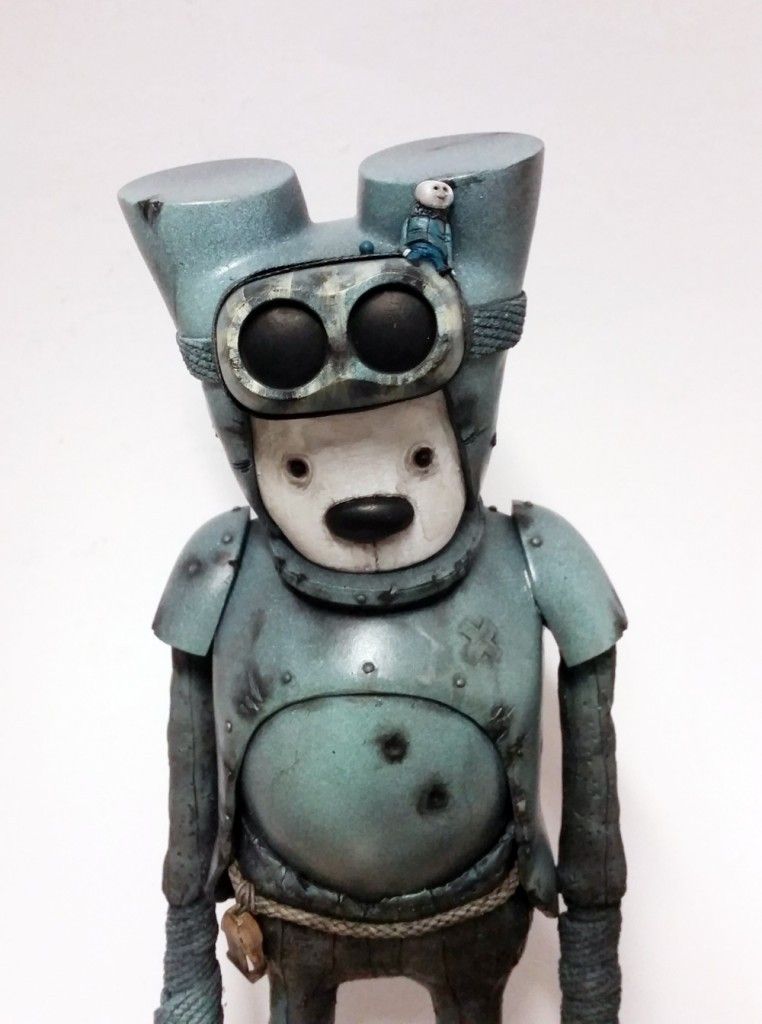 Mixing the platforms really does make the chricter stand out from the crowd and Dust's Idea of using a Kidrobot Munny for the helmate and head was a need idea. Steve Talkowski Sketchbot got put into good used for the belly armour. As you can see below Dust has taken time to add appropriate amount of rivets and accessories.
Lets hope Dust makes more custom or even his own art toys in 2015. If you like the look of Teddy Knight Egon, simply email him directly via HERE. 
Dust is showcasing his work over at "On the Run" Group Exhibition Galerie Hugo 45 (Braunschweig/ GER). showing works from Dome, Mark Gmehling, Dust, David Monllor,JuliaHumpferIllustration, Benjamin Solt and SatOne.
Opening reception: January 24, 2014
Exhibition: January 24 – February 21, 2015
Instagram:www.instagram.com/dust_davidstegmann
Twitter:www.twitter.com/dirtydust
YouTube:www.youtube.com/user/dirtydustone