After STGCC and Popcon Asia, Wetworks finally had the time to finish off one of his biggest custom challenges to date. Combining Coarse "Casting shadows" and Adam ape by Winson Ma giving "Star" customising a Course piece is always a challenge because you want to keep the elegance and Wetworks does just that. Not over complicating things and no crazy colours.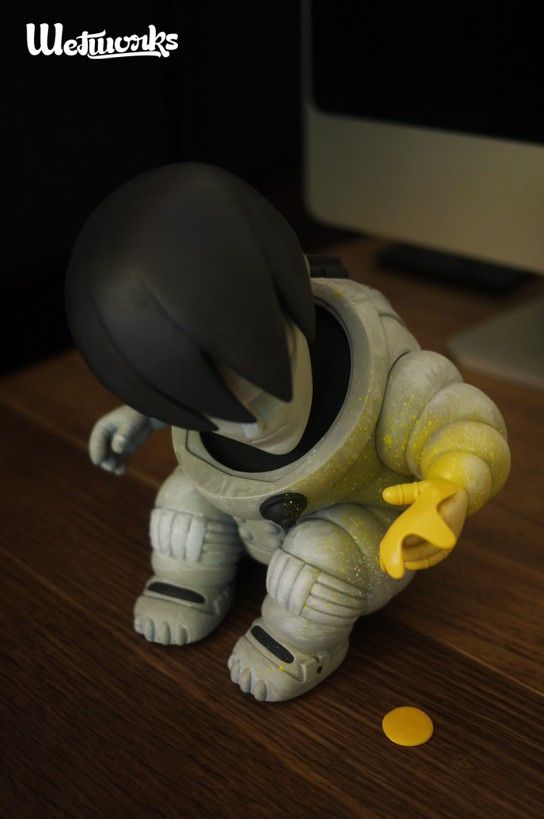 The custom just goes so well together and looks like it should be a Coarse production.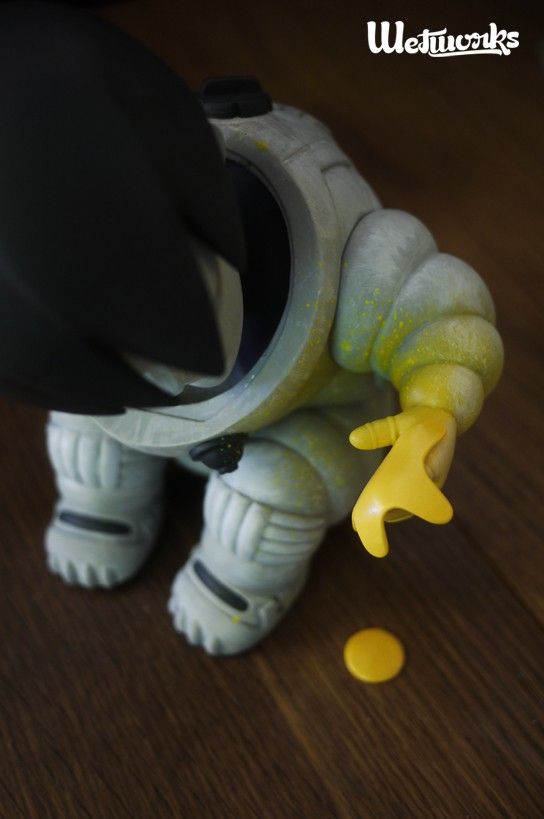 The astronaut and melting star is a brilliant idea.
I had a fun, spent a lot of time conceptualising. Coarse pieces are what I call "simple yet complex" and customising one is very difficult especially if you want to preserve coarse's design and don't have a solid concept, or else it's gonna be just another toy, The idea for this custom came when I found out a famous star has passed away, Mr. Robin Williams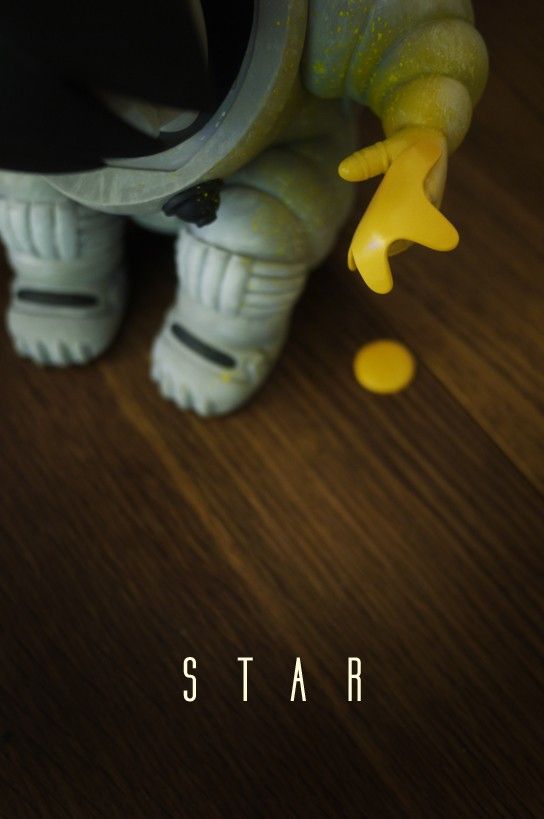 Be sure to check out our Artist Spotlight Article on Wetworks HERE and you can contact him Via Facebook HERE and give him a follow on his Instagram