Met Bertran (Godhay) is a collector and customizer of toys from Barcelona, he is an architect and has spent his free time creating customs for the two years.
This is a Munny 7″ and a Dunny 3″. The Munny was created last May for an exhibition in Valencia (Spain) called "Un Designer Toy Artesanal". The name of this Munny custom is "Splash" and represents that it has been showered with a lot of water.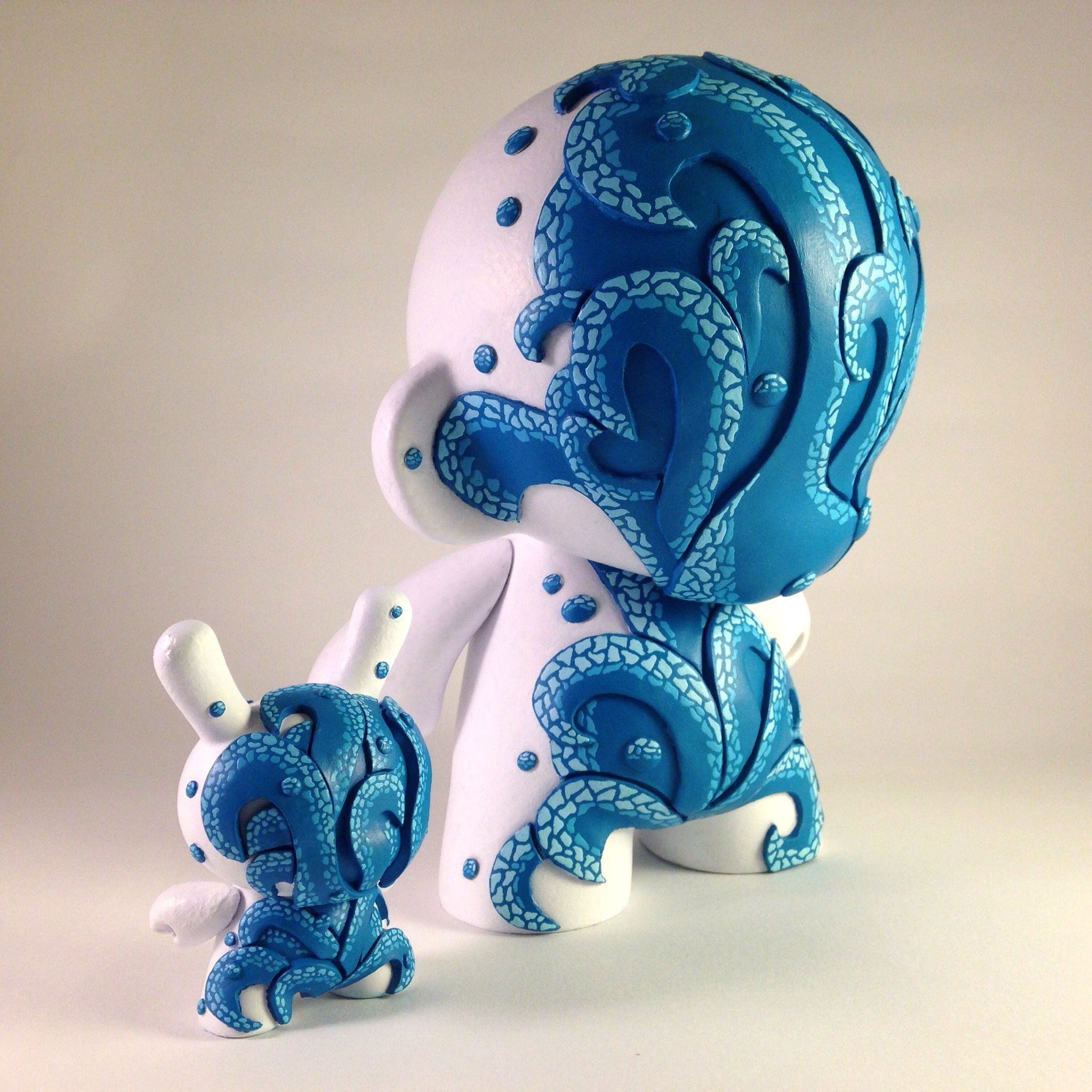 The Munny was already purchased by a russian collector and at his request, Godhay also created the 3″ Dunny Splash, Both customs have been made with Sculpey and acrylic paint.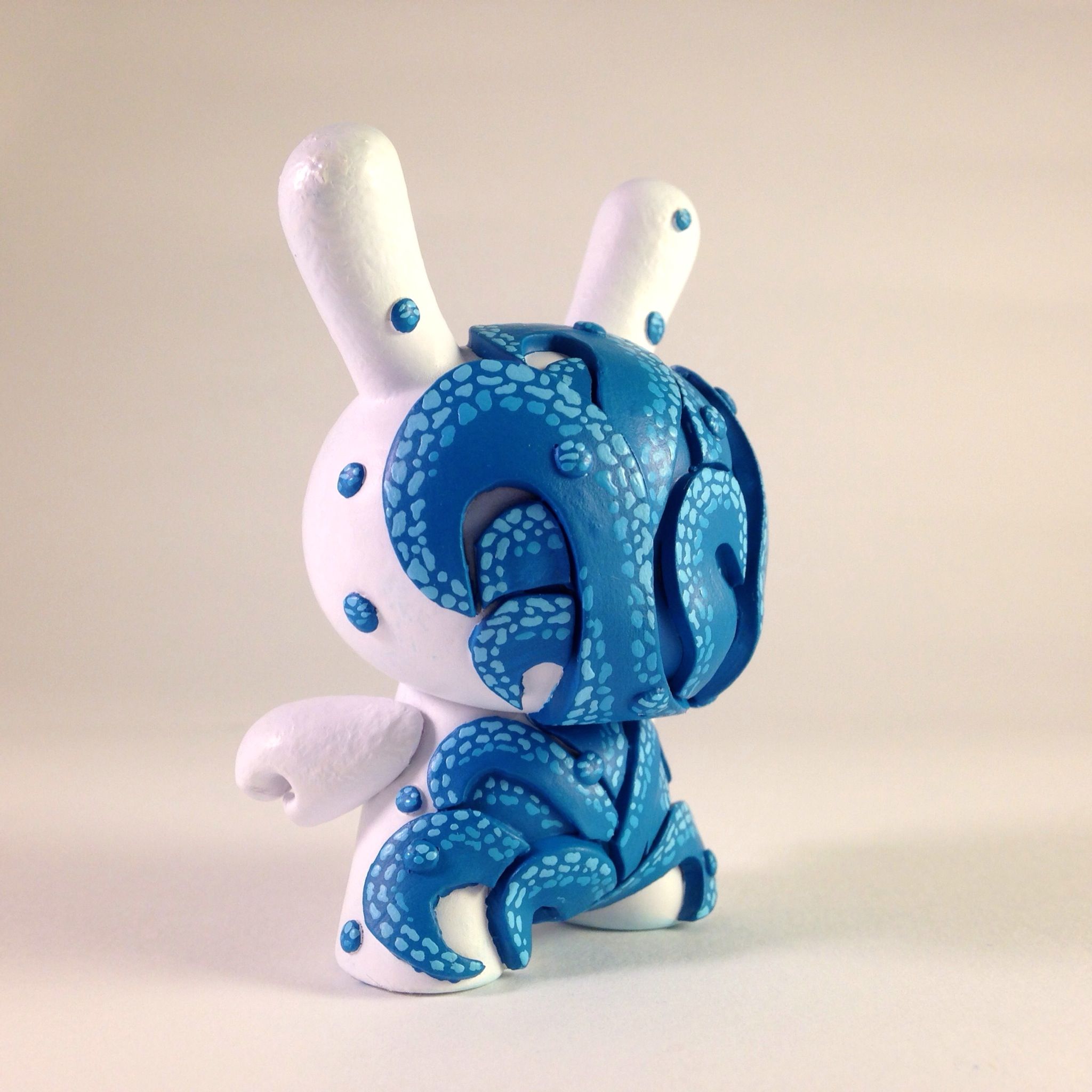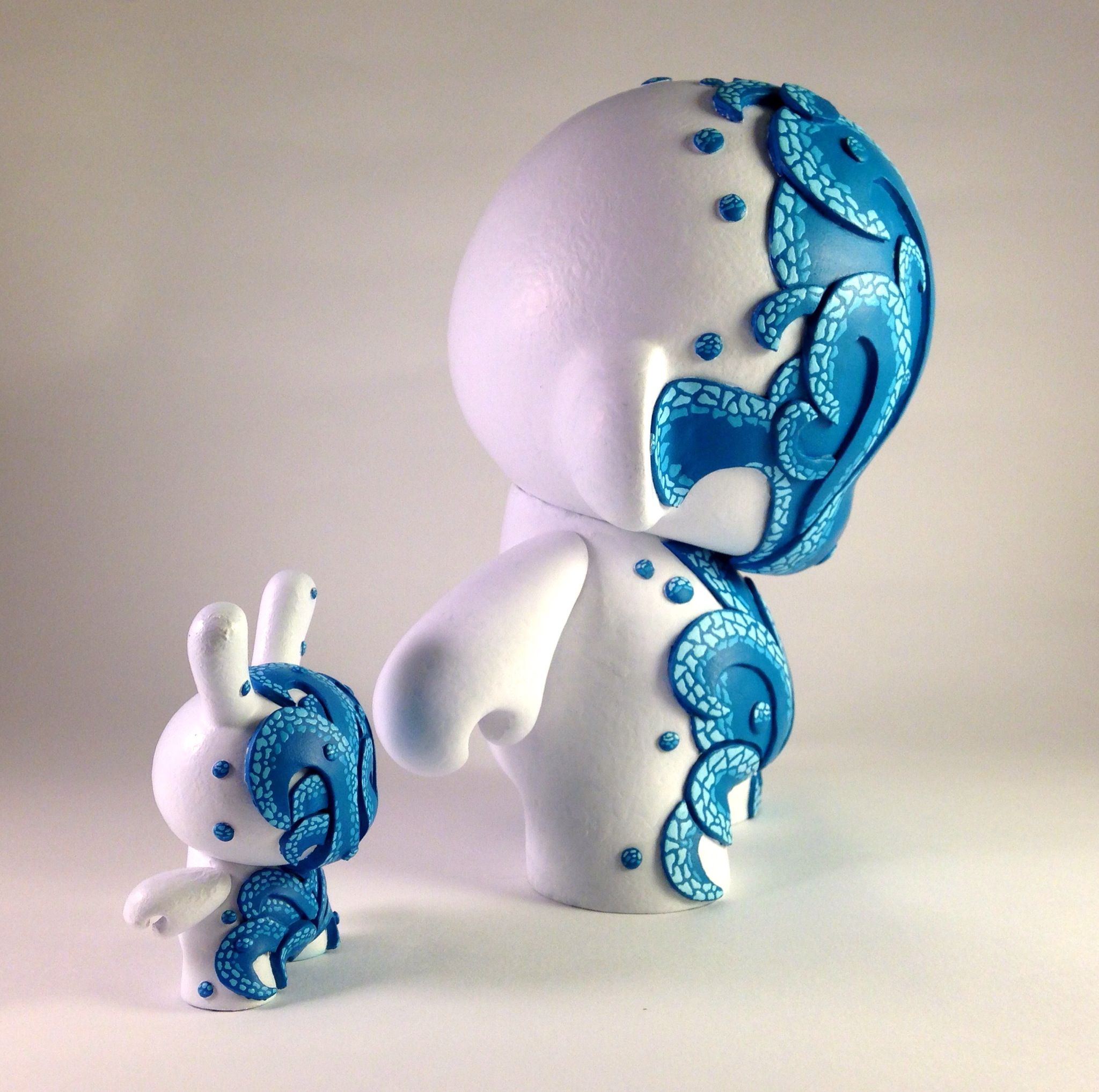 The collector has not seen the new Dunny yet, so what better way to surprise him than having it's own post on TTC for all to see. {TTC: We hope he does}