Matt JOnes, AKA Lunartik, has put his latest piece of work on sale over on The Bay of E, entitled Spectrum Sketched Doll. The Spectrum Sketched Doll has the body of a 10inch Barbie Doll, where Matt has removed the head and replaced it with a cleaning spray nozzle head. Interesting piece.
[frame align="center"]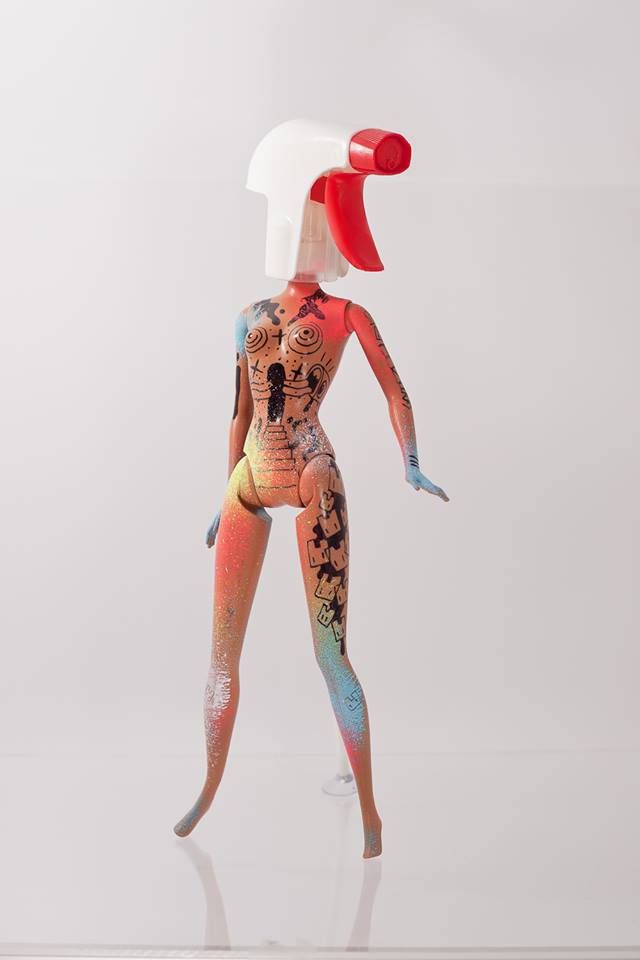 [/frame]
Matt has then riddled the body with doodles, signed & dated it and then placed it available for one lucky eBay winner. Currently the price is set at £0.99. So you could grab yourselves a bargain – if the price doesn't increase over the next 3 days. Spectrum Sketched Doll comes with a home-made standing device – which works like a charm. Apparently. It will be shipped & tracked worldwide from Lunartik's Berlin base for £12.
[frame align="center"]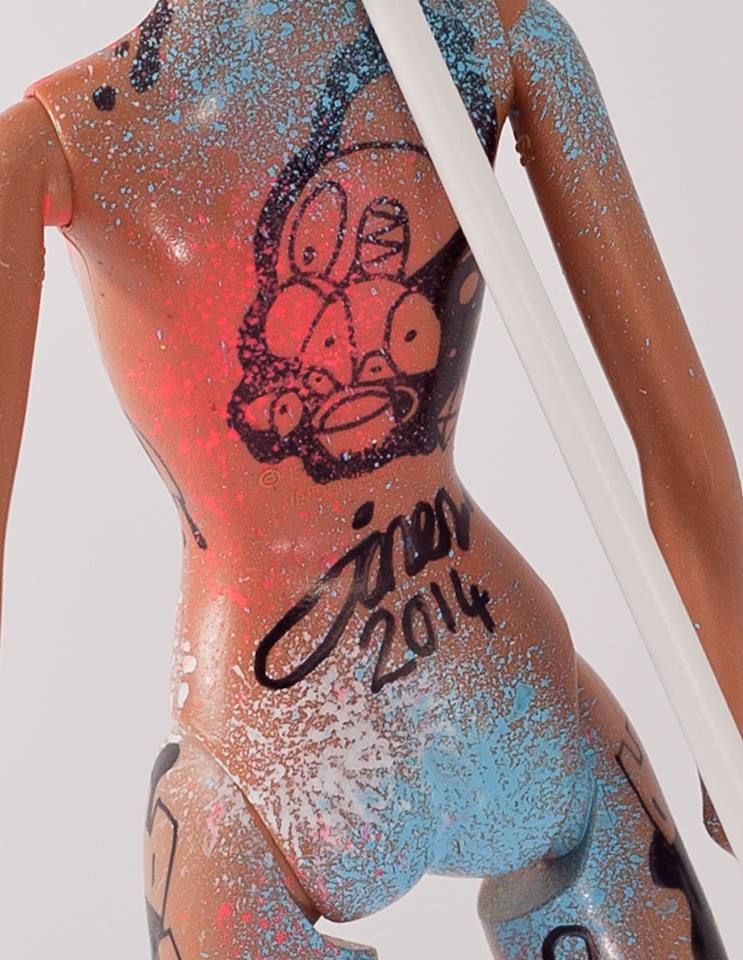 [/frame]
[frame align="center"]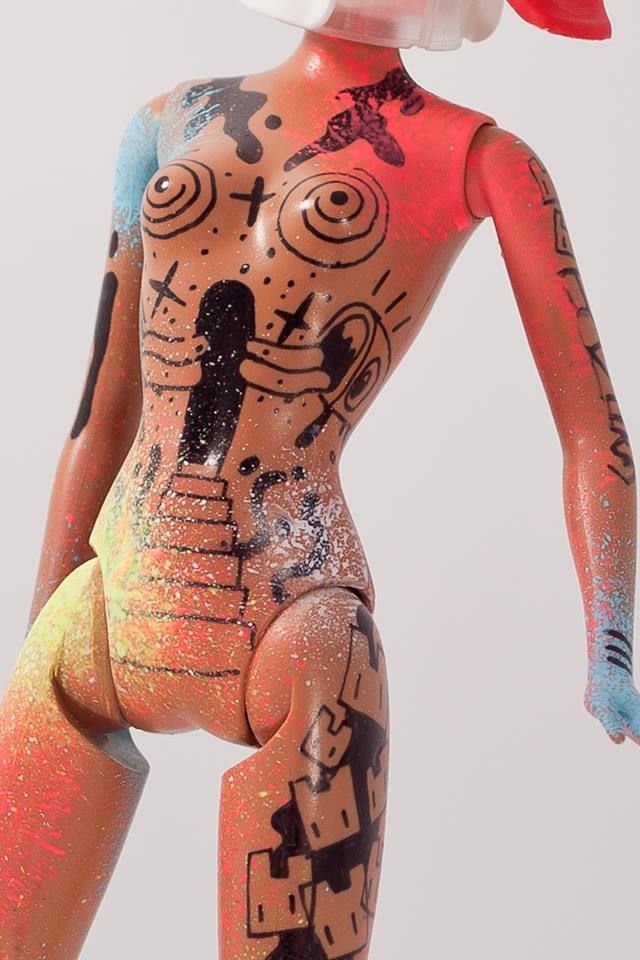 [/frame]
If you're interested in purchasing Spectrum Sketched Doll, you can do so here: http://www.ebay.co.uk/itm/Spectrum-Sketched-Doll-By-Matt-Jones-aka-Lunartik-2014-/331133639191?