NY artist Nugglife has shared with us a recent commision entitled 'Snow day'.
Using a Kano dunny, (from the Art of war series for the unique hat) Nugglife has created 'Smoky'….who loves Snow Days, with his handy bubbler and a sack full of frosty Nugs.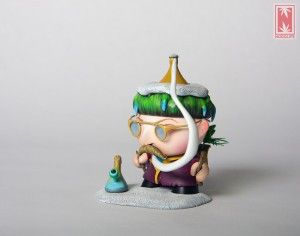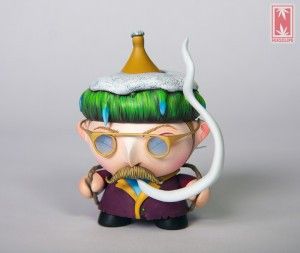 We love the customs that Nugglife creates. This again combines a smooth and clean paint job, with a clever way to feature the cannabis inspired twist…just look at that smoke floating up to the sky! The detail on the hat is really striking along with the rest of the colours. This guy is ace.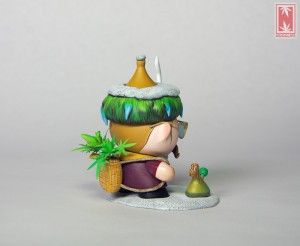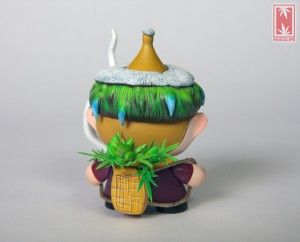 He's off for a pleasant travel. Certainly well stocked up and on his way for a merry trip!
Be sure to check out more of Nugglife's creations on his Instagram, and any previous TTC Nugglife articles using the tags below!