As Popcon Asia has finished customiser BowoBaghaskara is already preparing customs for STGCC! Bowo's choice this time round is The Good Habit resin platform. BowoBaghaskara's SMILEY will be at STGCC 2015 & exclusive available in The Toy Project boothD39.
[slider source="media: 29560,29561,29562″ width="1000″ height="1200″ title="no"]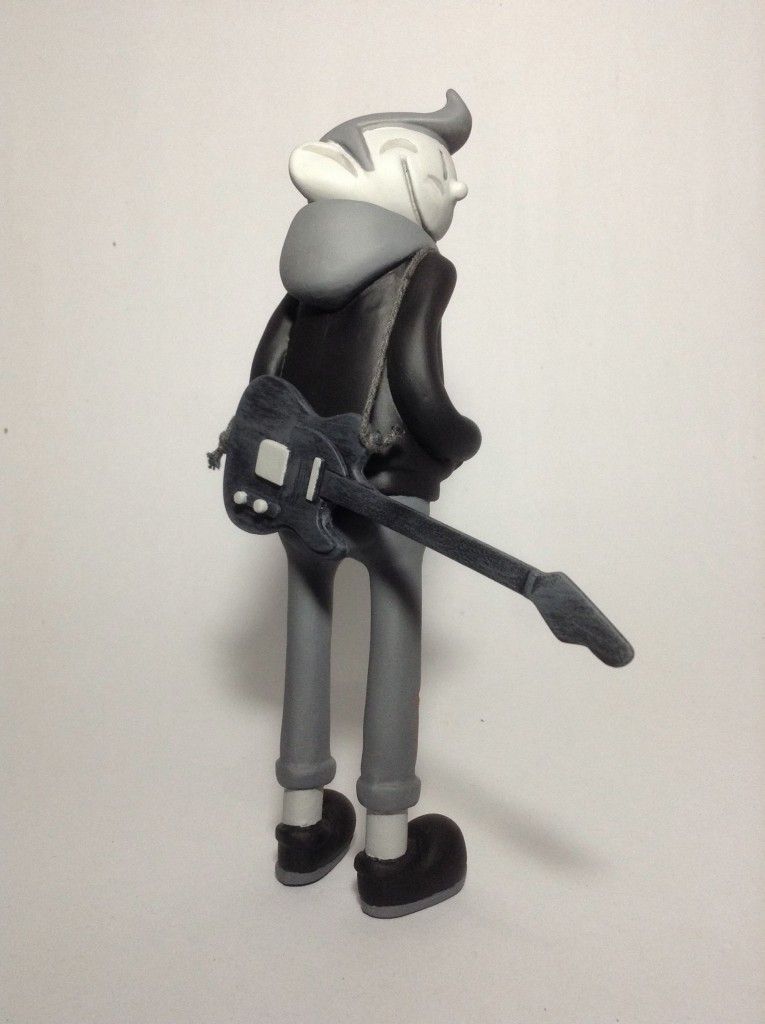 The monotones suit the Good Habit resin figure and with the addition of the guitar it works even better. I'm sure Bowo is more then happy with the out come. For my personal taste I would of made the blood stain a little neater or not even have the blood stain at all. Maybe Bow wanted a dash of colour? anyway, SMILEY is a great custom and this should fly off the display and into a new home at STGCC 2015. The Toy Project boothD39 is the place to be if you're in town.
For more info for STGCC head to http://www.singaporetgcc.com/.
You can check out more of Bowo's networks via