SEN the Indonesian Mastermind, the customiser who brought you all the Dunny version of the classic Voltron is back. Sen continues making another impressive classic homage to the Masters Of The Universe ultimate evil with Skeletor. Along with comic style paint work, Sen sculpts accessories to got with Skeletor. Bet you never thought you would ever see such a cute Skeletor right?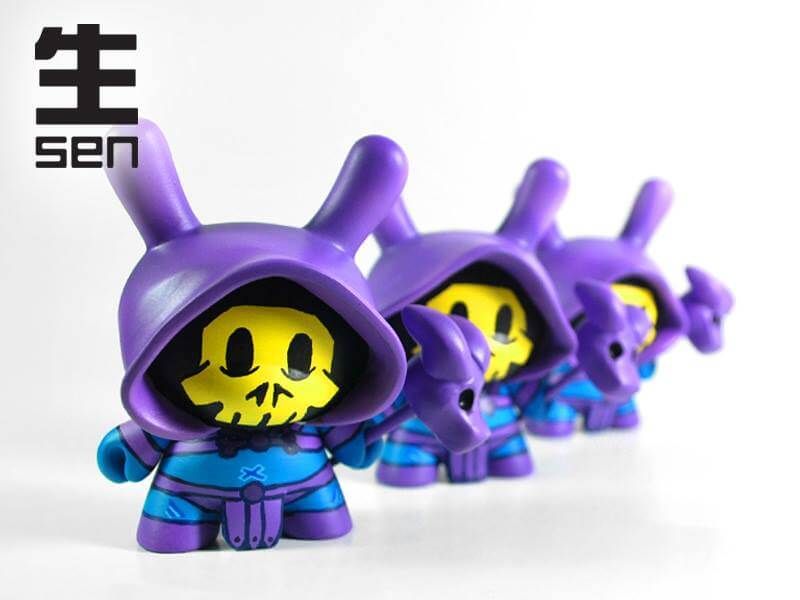 [slider source="media: 37065,37064″ width="1500″ height="1100″ title="no"]
Priced at $70.00 each this custom 3 inch Dunny are Individually sculpted with clay, painted with acrylic and sealed with protective coating. This figure is a limited edition of 3 only, each comes with a staff weapon. SEN's online shop at sencustom.bigcartel.com
You can contact SEN via Facebook and Instagram.