The well known and outstanding work of JPK is back again with not just one but THREE mecha customs for a private commission. The amazing pictures taken by Justin Allfree that are featured below clearly show the fine detail and inscriptions on the pieces which are a reoccurring theme with a lot of his work. The choice of a black background and a white gives the pieces a whole different perspective on the opposing colour. Once again he has out done himself with these and each figure has so much character.
"These are a trio of 3″ Dunny customs with a warped mecha theme; they're ancient corsairs who've been plying their trade and pillaging along the space lanes for millennia. Light-drives and the stellar radiation have given them unnaturally long life, allowing them to worship corrupted gods and prey on vulnerable cargo-ships. Encased in suits of ancient armour that is now so warped that it has fused with their mutated bodies."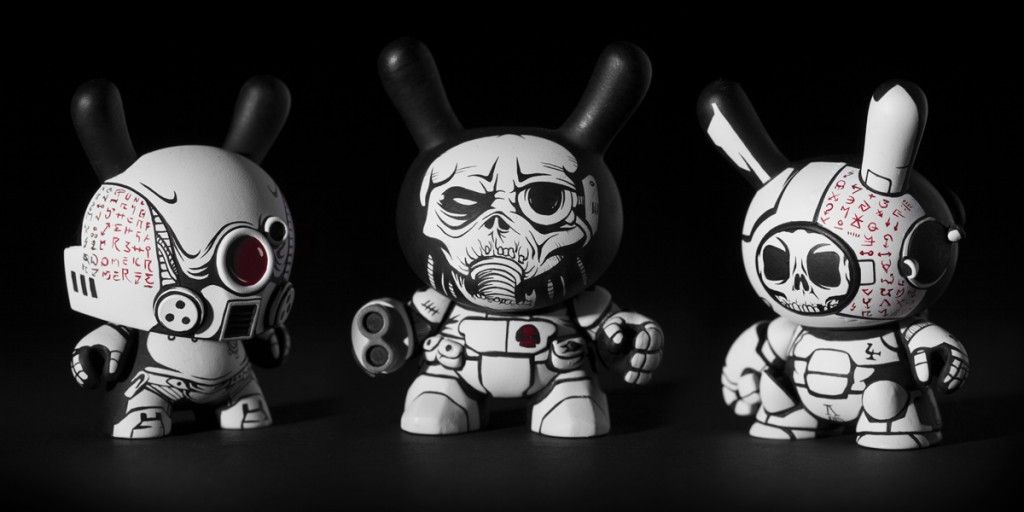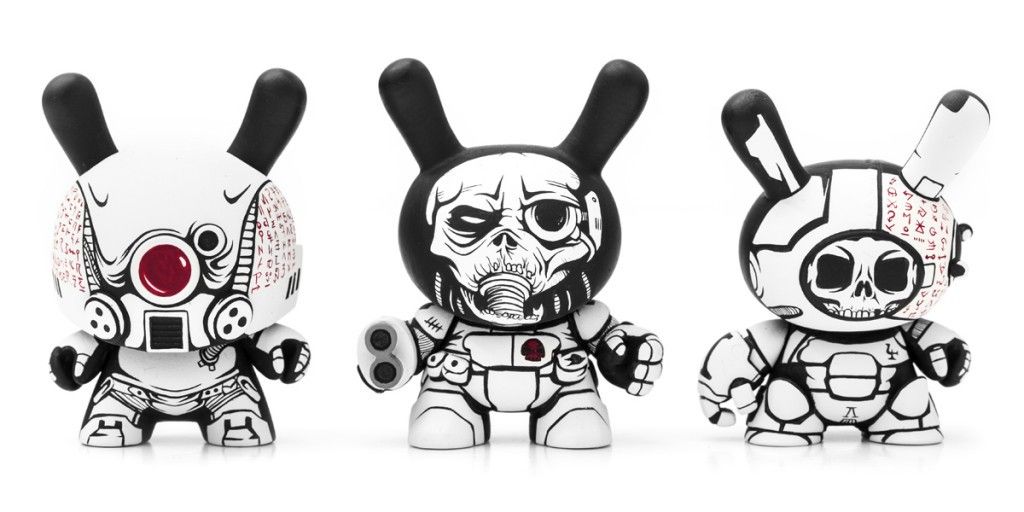 Jpk is currently open for commission and can be contacted through his
Website
.