Designer Toy Award "Best Vinyl" Choices rabbit figure by Jermaine Rogers, got customised by Jon Paul Kaiser a good couple of months back. Now we're proud to show you all this gorgeous custom that JPK has done to the award-winning designer vinyl toy.
We're impressed by the idea of the reflection JPK has added in the eyes of the Choices rabbit which adds more depth to the character or you can say more sadness?  the added shadows on the fur would have been easily over done but JPK has managed to not over do it yet keeping it clean and not losing focus of the shape of the rabbit.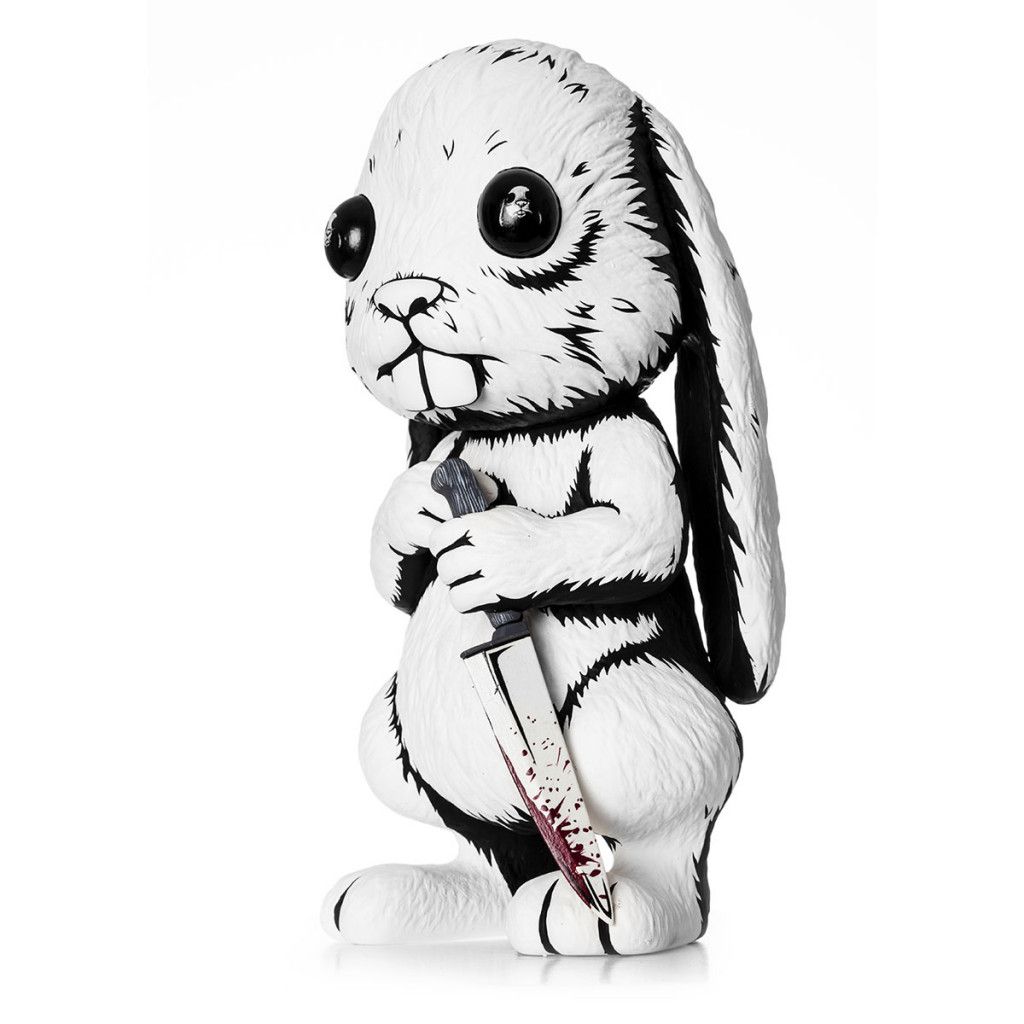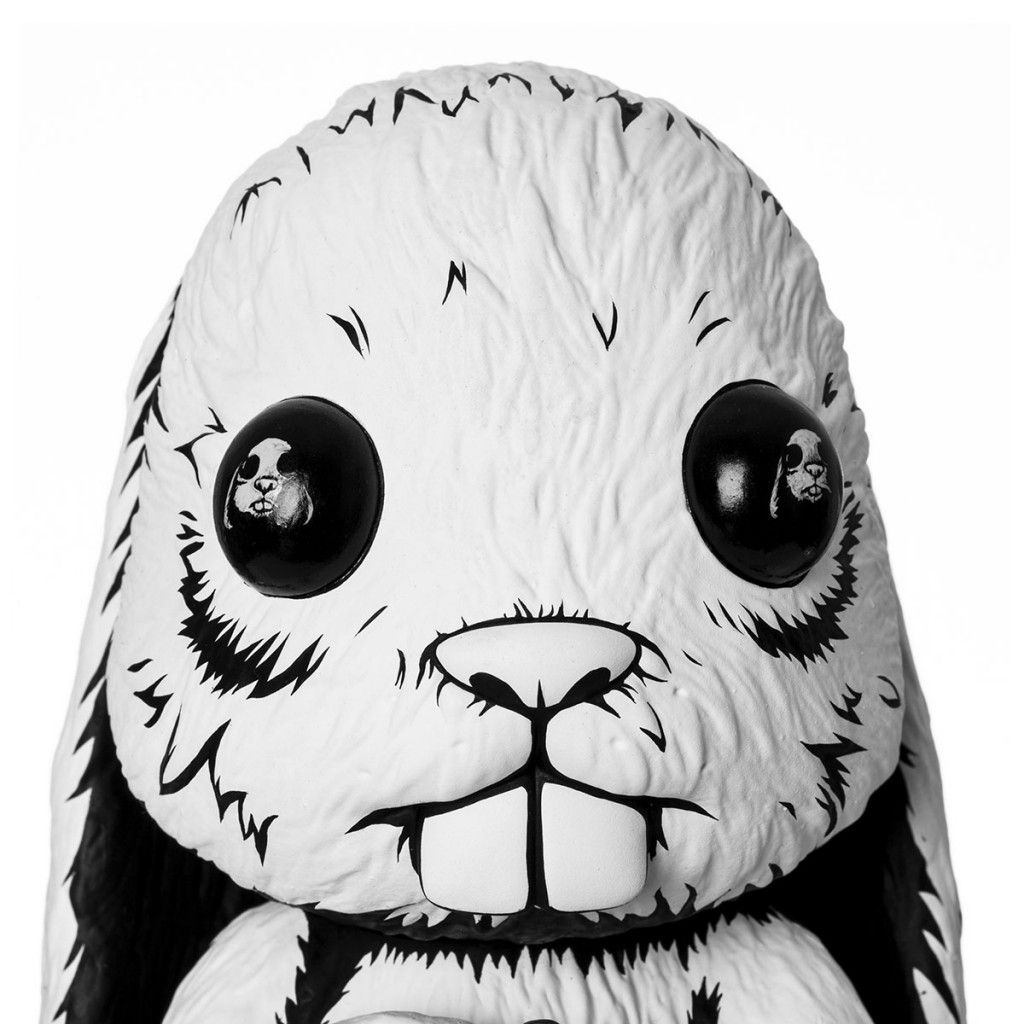 This is of course a Choices rabbit figure by Jermaine Rogers, which I was left to my own devices with.  I wanted to keep it simple and enhance the lonely, isolated feeling that the character gives off – adding in the haunted reflection of himself in those sad, sad eyes…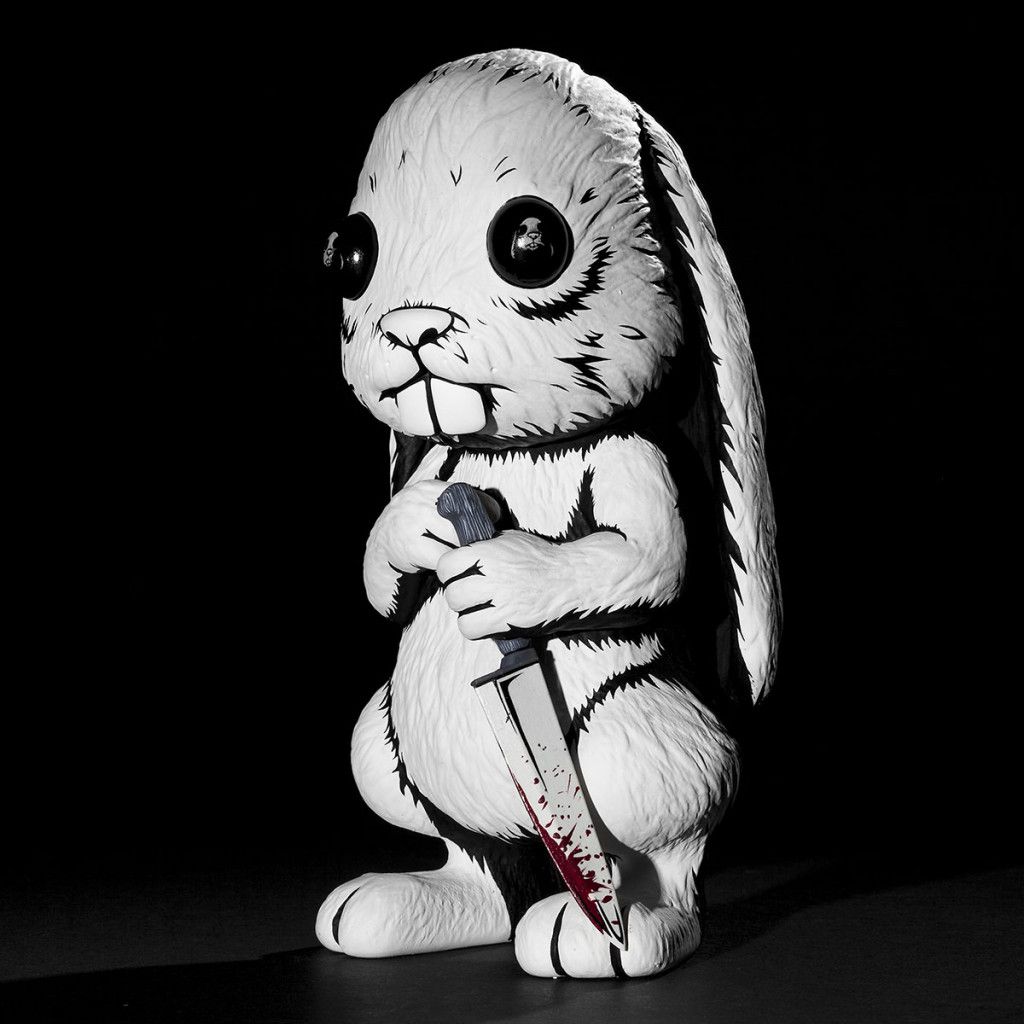 That blast of dark red blood splatter doesn't even look cheesy and manages to pop right out from JPK notorious black and white trademark style. The collector must be happy he/she has this in the collection.
The Choices Rabbit already a wonderful platform, but JPK adds brilliant touches to Choices which are worthy of a production run. We would personally like to see this version released for all the collectors to own. What are your thoughts, comment below?
Need a custom yourself? Find JPK via http://www.jonpaulkaiser.com/ Facebook , Twitter  andInstagram. Photography, yeah you guessed it, was by Justin Allfree who's once as again done a beautiful job capturing this JPK custom in all it's glory.