Godzilla? nar Re-Birth Toyconasaurs has nothing on this custom Toyconasaurs from Ian Hancox AKA Chief Creations. Known for his scales Ian has just done that on a T-Con. a complete scale make over, lord knows how many hours he's spent pressing all the epoxy putty. I still think he's bonkers, have to hand it to Ian, he's improved a lot over the months. the flow of the scales is correct to co-inside with the body of the T-co so most of them are in the correct direction.
[slider source="media: 31998,31999,32000″ width="1100″ height="1600″ title="no"]
The paint work is the most tidy custom I've seen from Ian. I love the addition of the eyes, give the T-Con a much more angrier look, RAWWWWR.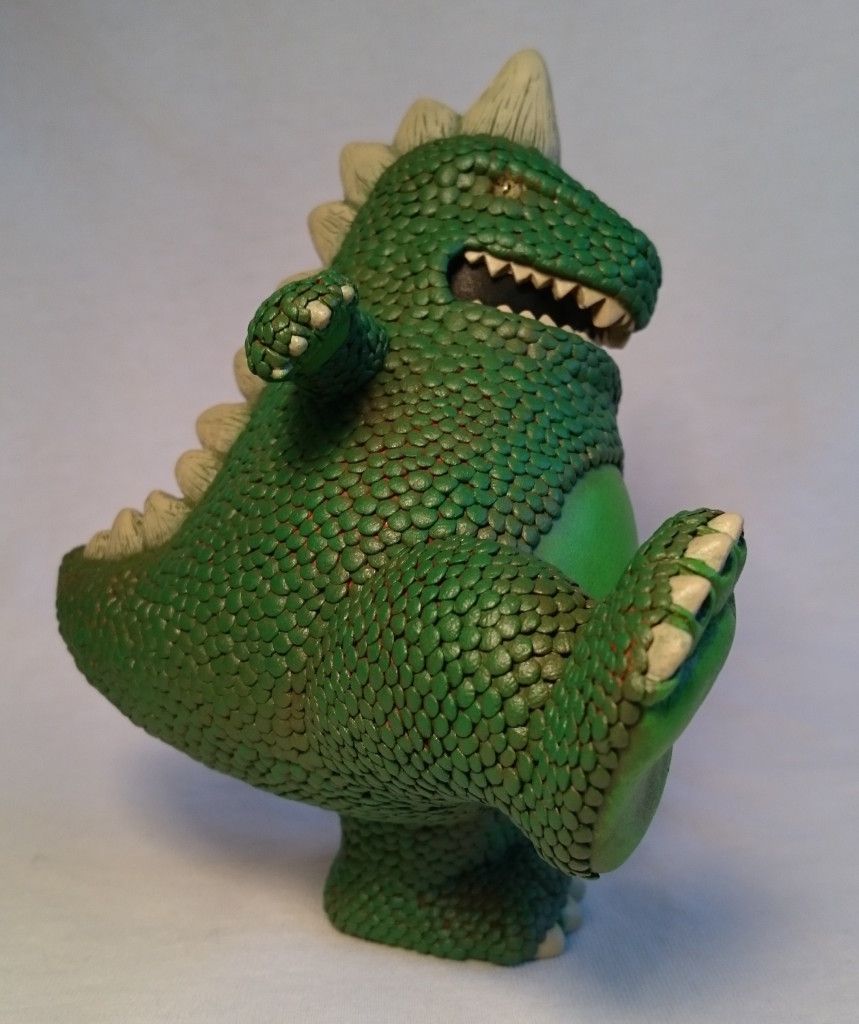 "Changed him up a little but adding the details in the feet and hands and also the sides of the mouth to add to the front view."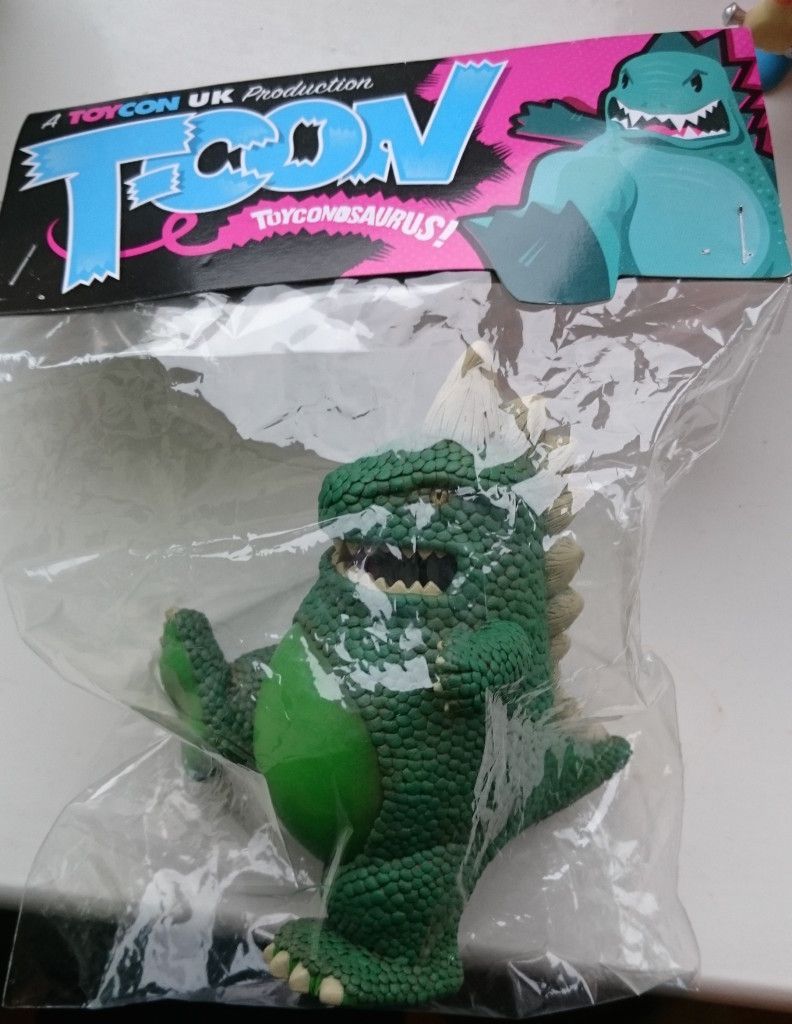 So here's the bad news, this was actually a commissioned Toyconasaurs and already with the collector. But their's always a silver lining, you can get on Ian's commission list by contacting him via Email at [email protected].
Want to Keep tabs on Ian? follow him Via Instagram http://instagram.com/ihancox and Twitter https://twitter.com/irhancox he has just opened his commison list take a look at his shop too Www.chiefcreations.bigcartel.com.