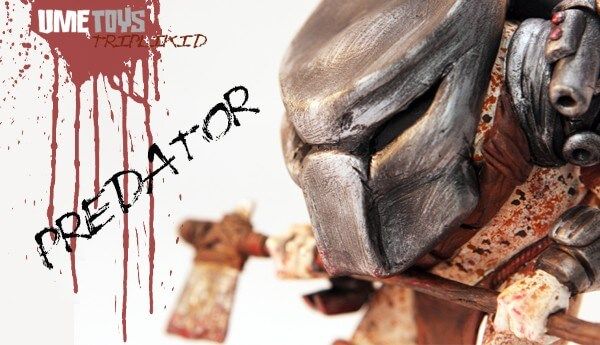 UMEToys (Richard Page) doesn't do many custom toys but once in a while a custom is due and the time is now. Last year at NYCC Richard got to meet up again with top chap Rich (great name) from Triplikid  and was lucky enough to snag a blank Dolor from him. By the look of things Richard should do a few more customs for 2015. Exciting times ahead for ToyconUK 2015.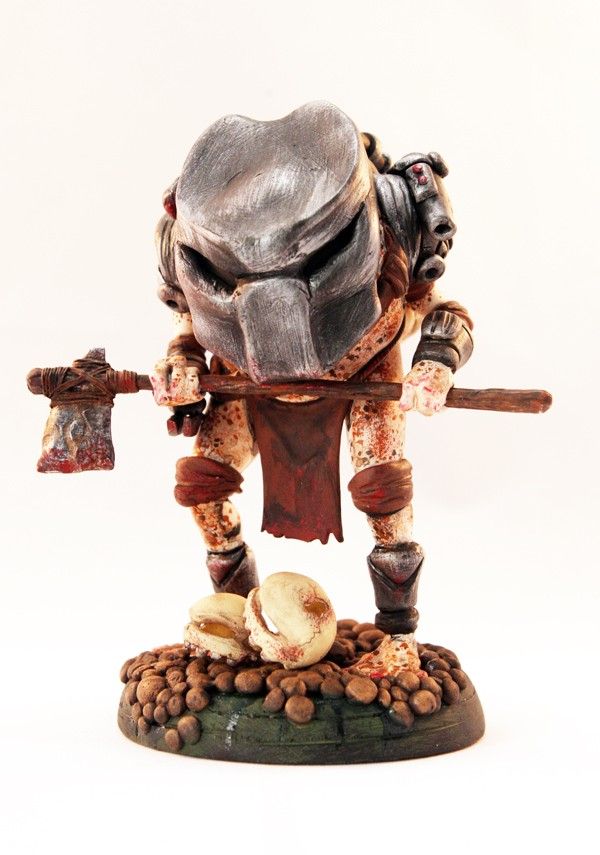 "as soon as I'd seen the toy knew I needed to make him into one of my all time favourite film badasses PREDATOR. It's taken some time but here he is. I must say I'm always blown away with the detail and quality of Triplikid's resins, so good! I was going to pop this guy in the store today but just received an email from ToyCon UK reminding me it's only a couple of months away – so I'm going to hold onto him until then. If you fancy seeing him make sure you pop over to the booth I'm sharing with Jon-Paul Kaiser. Cheers."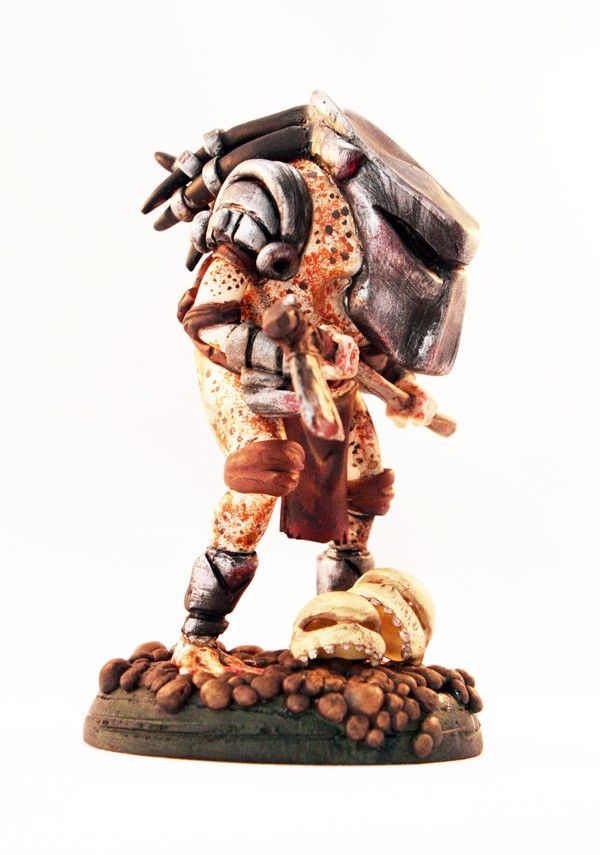 The Pred looks fantastic really, from the Predator dreads to the sprayed blood!  I really dig the stance of the Predator and that axe is a cool touch. Triplikid if you are actually reading this PLEASE make more of those skulls they ROCK.
[slider source="media: 18114,18115,18116,18117,18118,18119″ limit="100″ width="900″ height="1200″ title="no" speed="800″]
The Pred will be on sale at UMEToys x JPK Booth at ToyconUK April 25th 2015. Their are limited number of tickets left so Do not sleep head over to www.toyconuk.com to get your tickets.
Head over to UMEToys social sites to stay in contact with him.
Find Triplikid via http://www.triplikid.com/