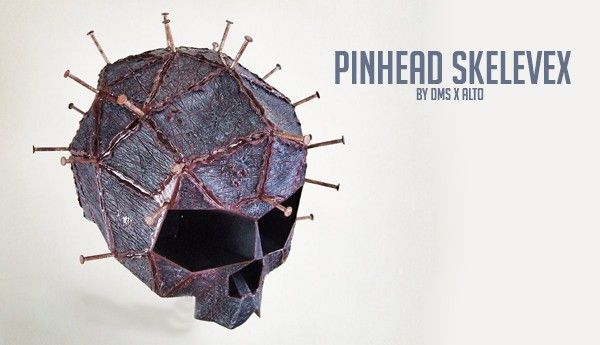 DMS x Alto SKELEVEX is hitting 2015 hard, with a new midi size SKELEVEX and the run up to ToyconUK DMS cannot contain all his ideas and different versions of the SKELEVEX! so it was time to unleash a few versions for you to feast your hunger for SKELEVEX. First edition which will be available at Toycon will be a Pinhead version which makes Dr Weir look normal.
SKELEVEX Pinhead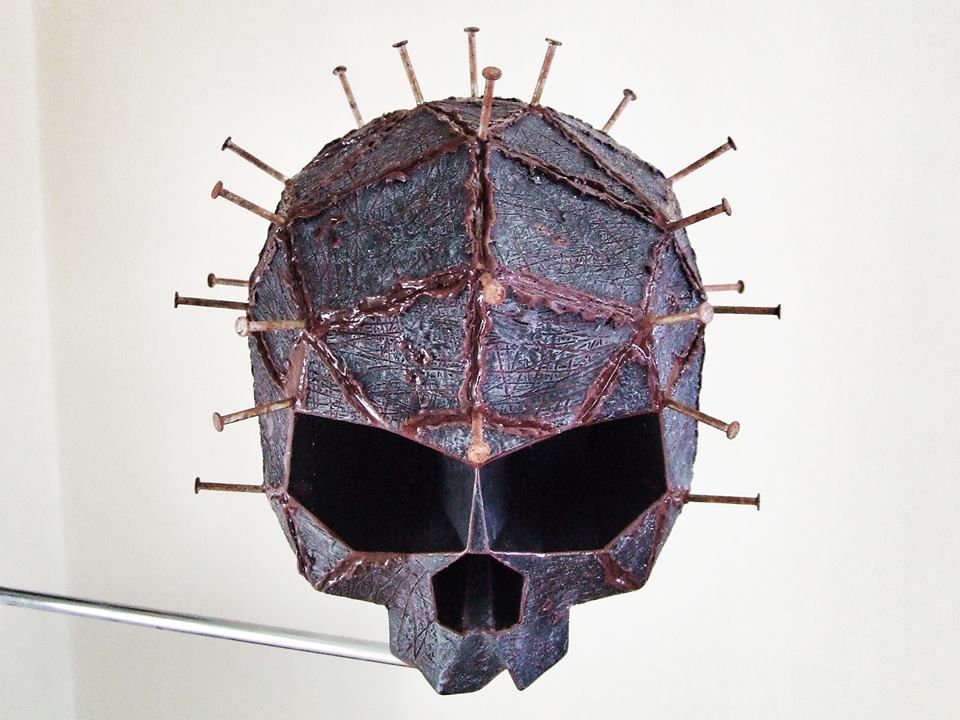 [slider source="media: 20050,20048″ limit="100″ width="900″ height="900″ title="no" speed="800″]
Rust in Pieces
The new size Midi SKELEVEX custom is "Rust in Pieces"  DMS trademark refined weathering and added grunge military kind of green look with a few gun shot holes.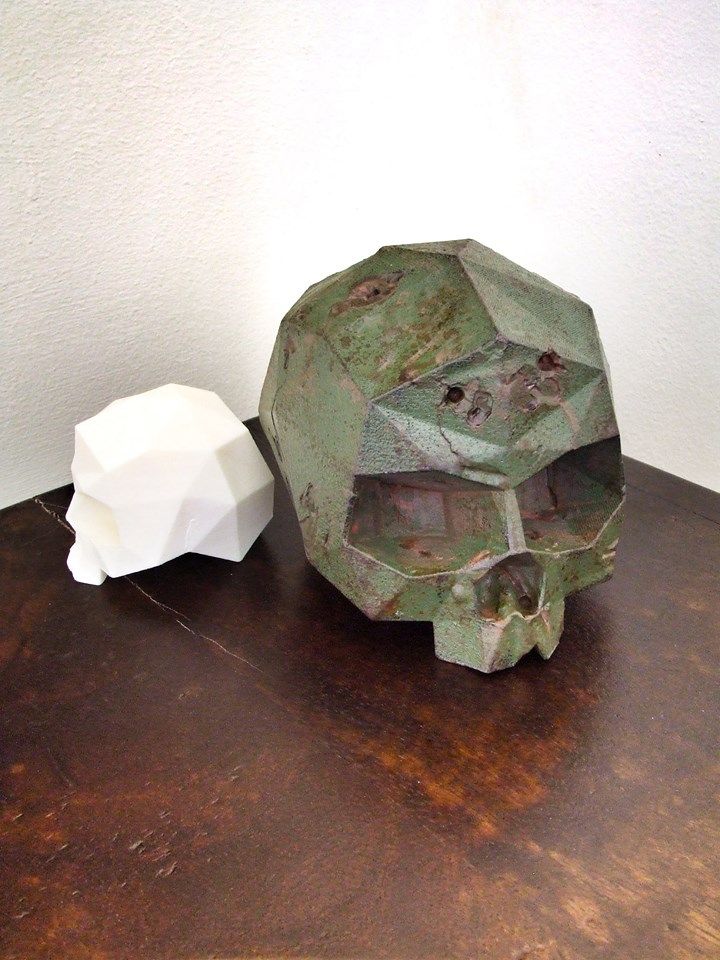 DMS has not forgotten the people who are not going to be attending Toycon UK, he is already filling up the Mini Skelevex DIY or Die wall.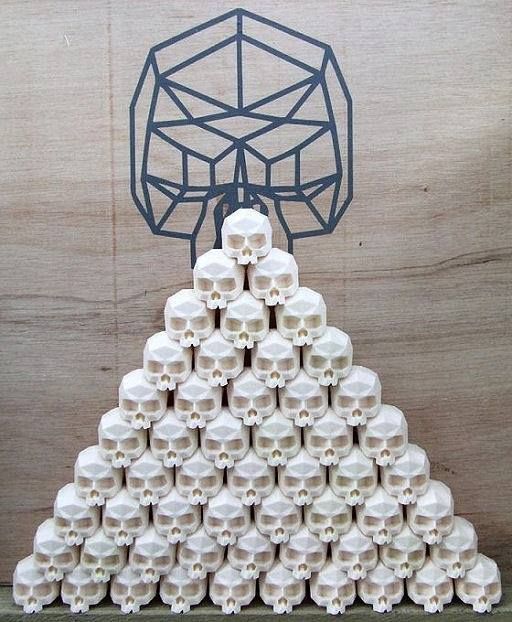 "I will definitely be dropping some free art pieces around Brick Lane and Shoreditch on the Friday before ToyCon this year"
We will keep you updated on what DMS crazy ideas has for now you can take a look at http://skelevex.bigcartel.com/ and grab a  SKELEVEX – BAG OF BONES. BLINDBAG SERIES ONE to hold the addiction down.
Looking forward to the launch at Toycon and see what DMS come up with. For now you can get in contact with DMS Via http://skelevex.bigcartel.com/  Instagram, Facebook  Website 
(all images and info lifted from DMS Fb)