The king is back!!! Sean Viloria is one elite artist. If you don't know his work you've been living under a rock or you don't have internet access, witch is weird because you're reading this. Anyway, to get familiar with his work we strongly advise you to check out customs like Hanuman or The Watcher. Sean's work is spot on, minucious sculpt work with insane attention to small details and always a stunning paint job in every creation.
We know that Sean's been focussing on his musical career, so this came as a wonderful surprise. A brand new creation based on the recent 2017 version of Stephen King's IT. Prepare yourself to this as you'll float too. Here is Pennywise The Dancing Clown;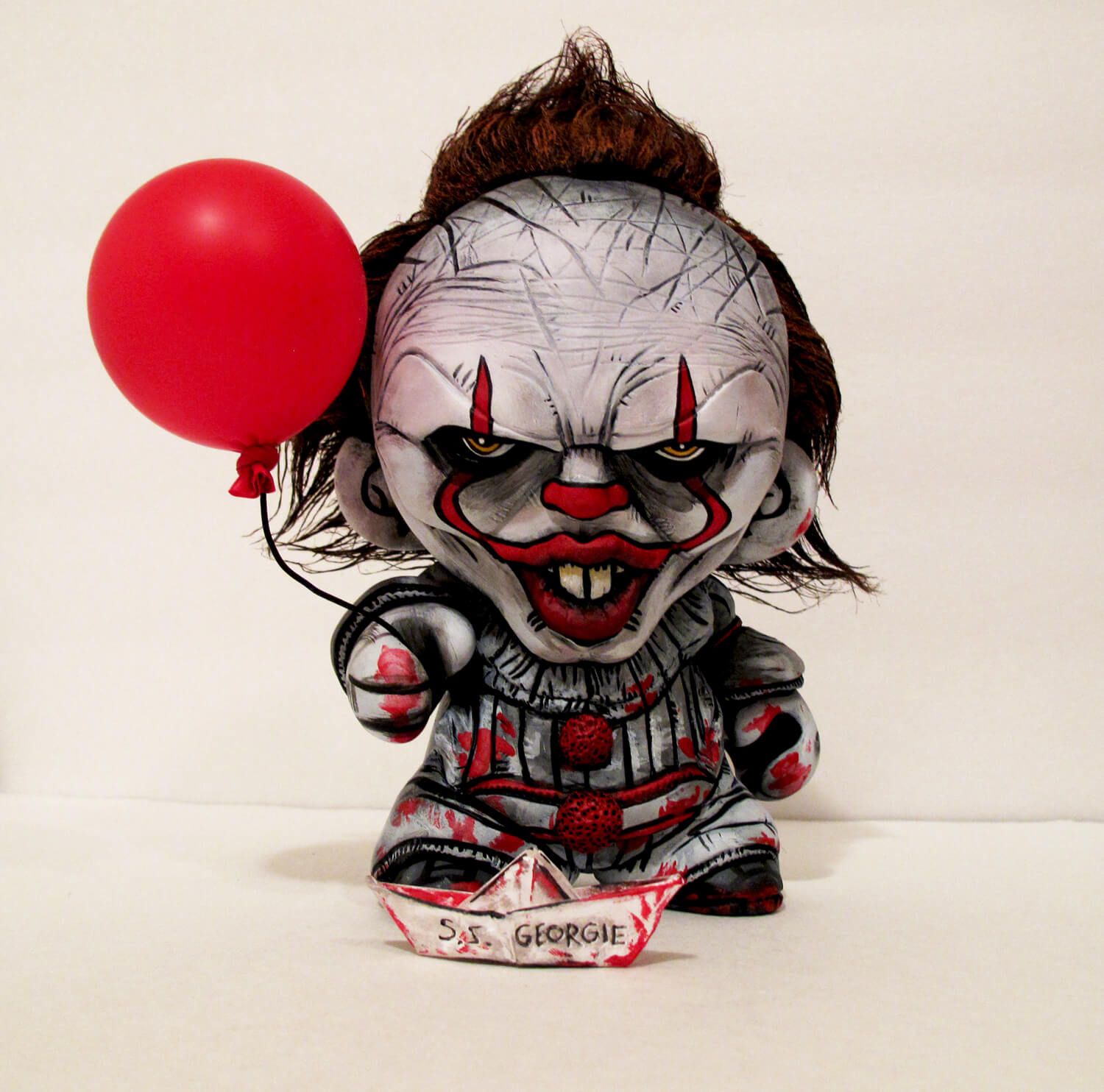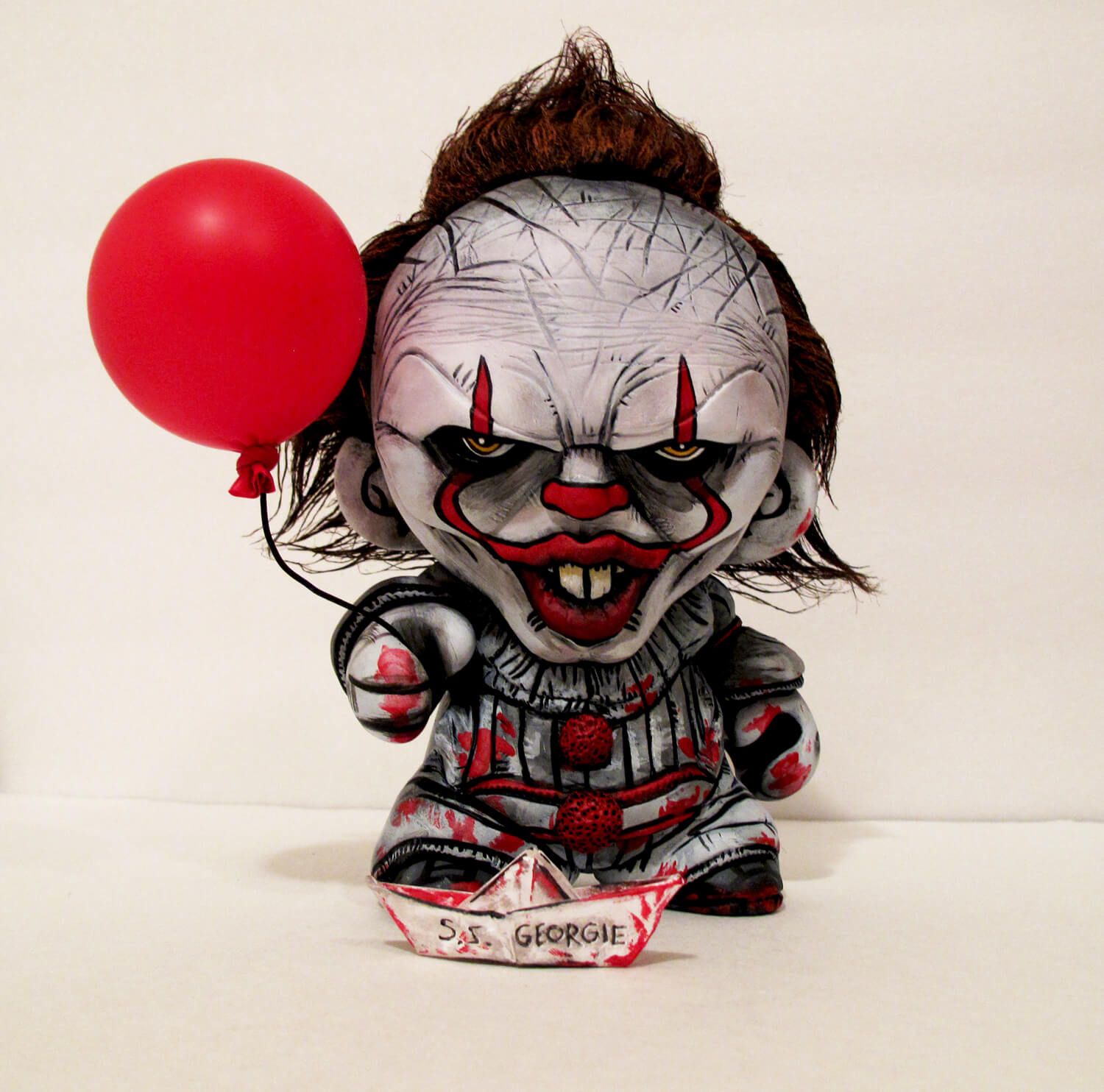 We have to say that his might be one of the best takes on 'IT' so far. The facial expression is insanely accurate;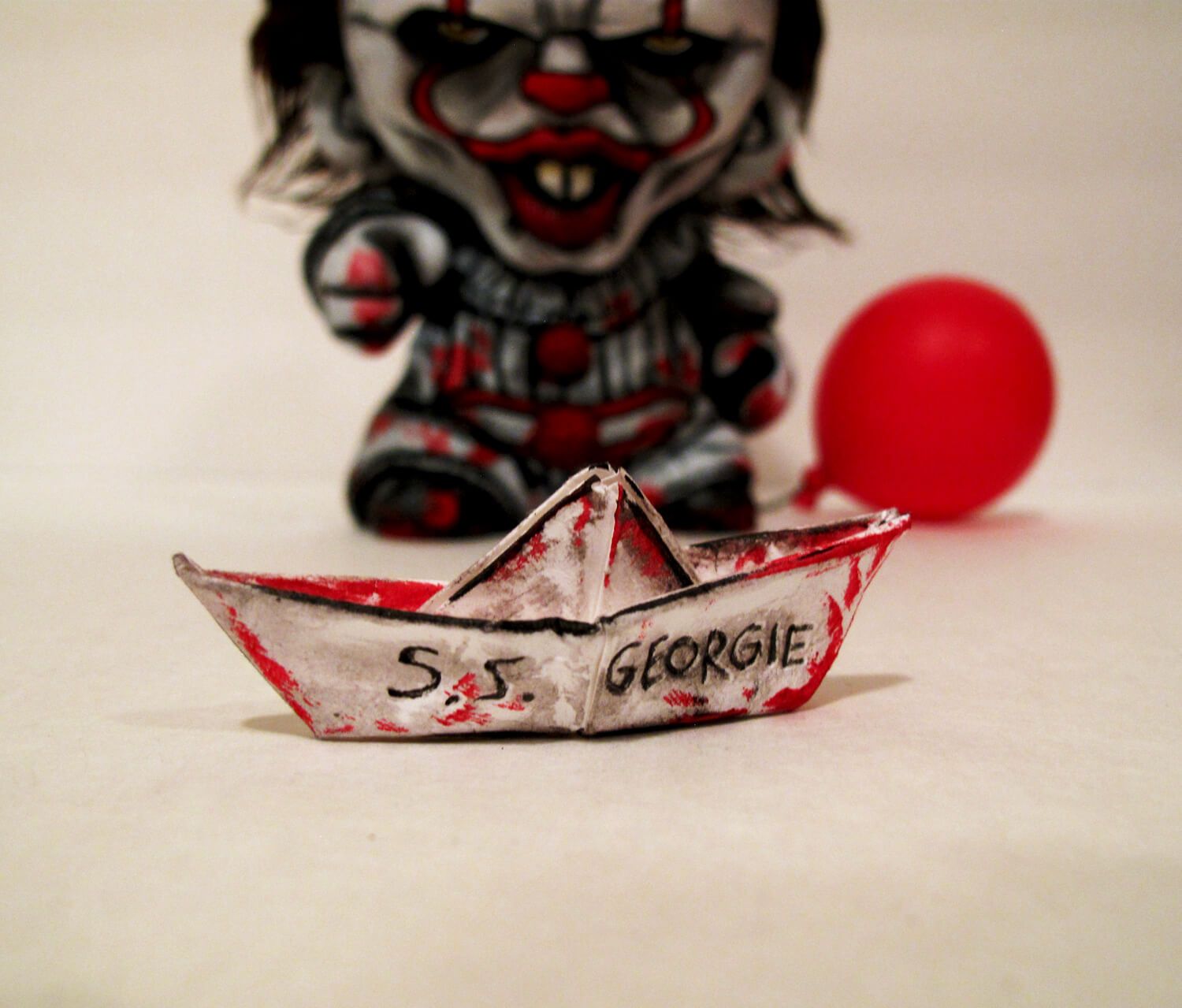 That 'S.S. Georgie' detail!!!
This Kidrobot 7″ custom Munny is up for grabs! Give yourself a art piece this halloween! All you have to do is email [email protected]!
We're so glad you're back Sean!!!
[box title="Important Details"]
Price: N/A.
Release date/time: Now available!
Link to Site: Email [email protected].
[/box]
Also, be sure to check out Sean's music, you're in for a treat!
https://www.youtube.com/watch?v=FBDHHBxqQrI&feature=youtu.be
Follow Sean Viloria on Facebook, Twitter & Instagram!