Pánfilo Matucha's latest adorable yet sad looking creation is finally finished, Pánfilo reminds me of myself but I would have a Dunce hat. I personally think Pánfilo is the best creation that Matucha has created. I don't know if Pánfilo was a commission or for a show or even for herself but all I know its dam good.
Another one of her creations is this HUGE Kidrobot Munny and Wooden Leo the Lion, Still nice colour pallet choice  and unibrow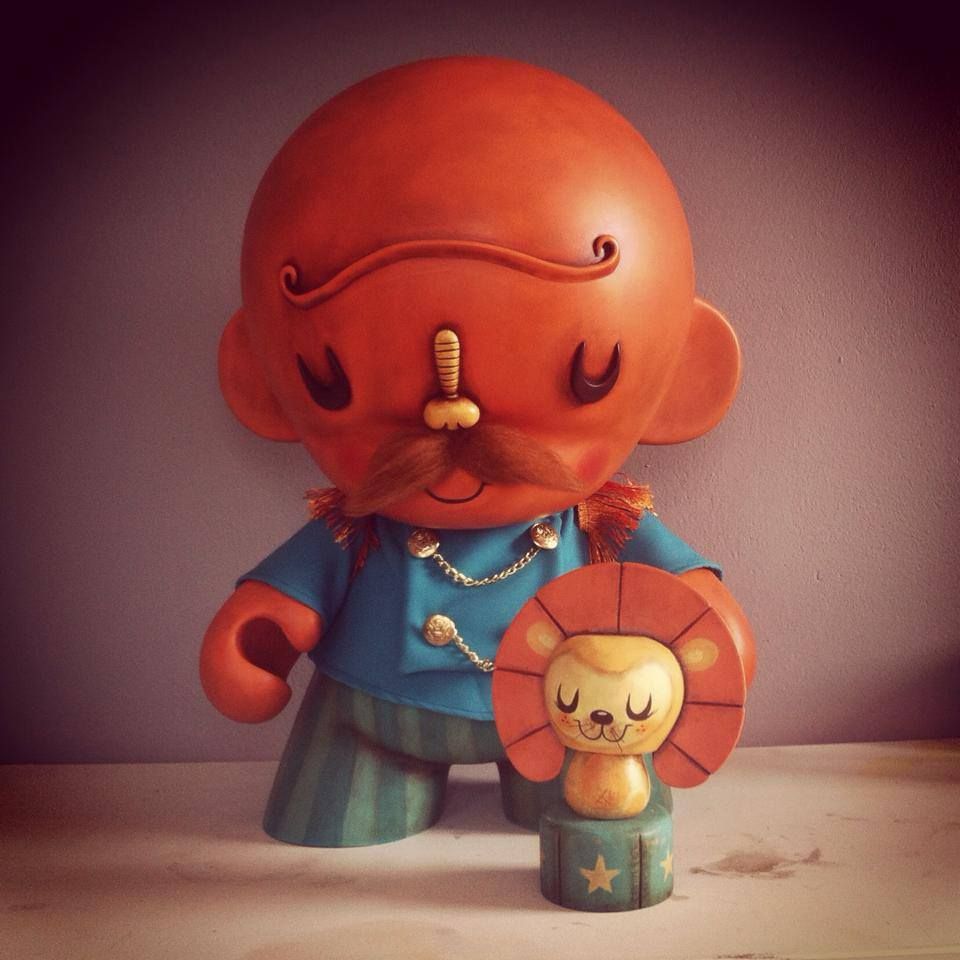 You can stay in contact with Matucha Via her Instagram  ,Facebook and Twitter
Don't forget to check out her online shop she has some great gifts and nice prints too.